Billie Eilish Revealed Her Shoulders and Called Out Body Shamers
The first audience at Billie Eilish's "Where Do We Go?" tour in Miami, FL were the first to see the singer's shoulders in her revealing new video. She presented a video at the concert that showed Eilish taking off a sweater to show her shoulders and upper body, along with her comments about body shaming. This was significant because Eilish typically wears baggy outfits to purposely obscure her body in the past.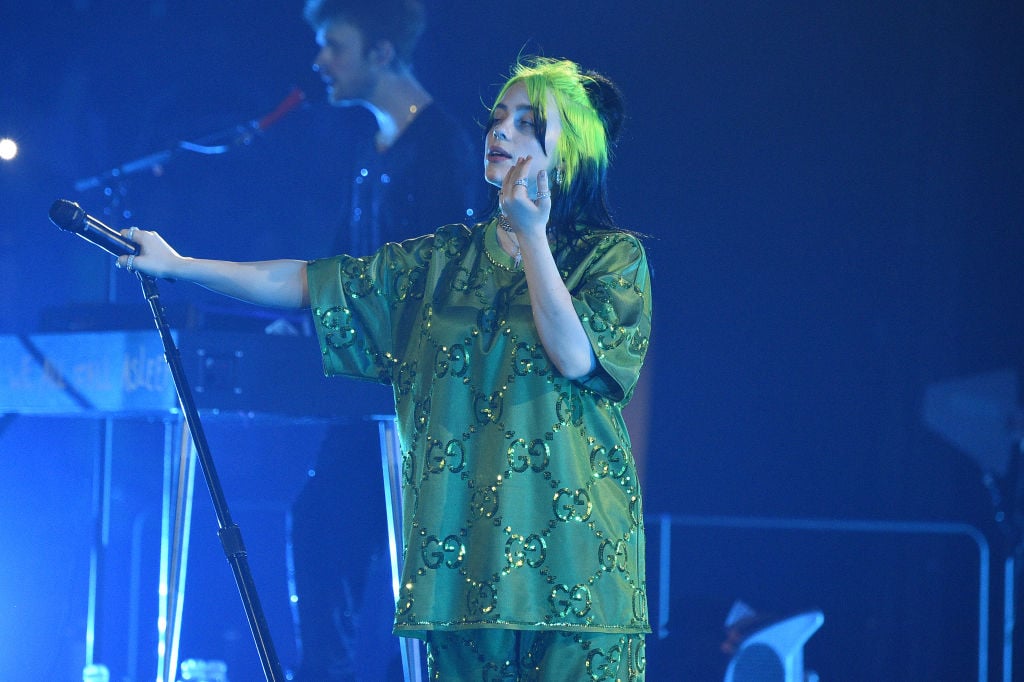 Videos of Eilish's intro and comments have found their way onto social media and concert goers have reported what they saw. Here's what you'll see and hear when you catch Eilish on tour.
Billie Eilish has had enough body shaming
Eilish wore baggy clothes as a Calvin Klein model, when the company's usual campaigns feature models in revealing underwear. She said she wears baggy clothes so that people cannot body shame her. That makes sense. If they don't know whether she's "too thin" or "too big," what can they say? 
The media still finds a way. At February's BRIT awards, Eilish said she'd been feeling very hated lately. That could be about body shaming, or the heat she took for not knowing who Van Halen was. Now that she's on tour, Eilish took aim at body shamers. TMZ reported part of her video's speech.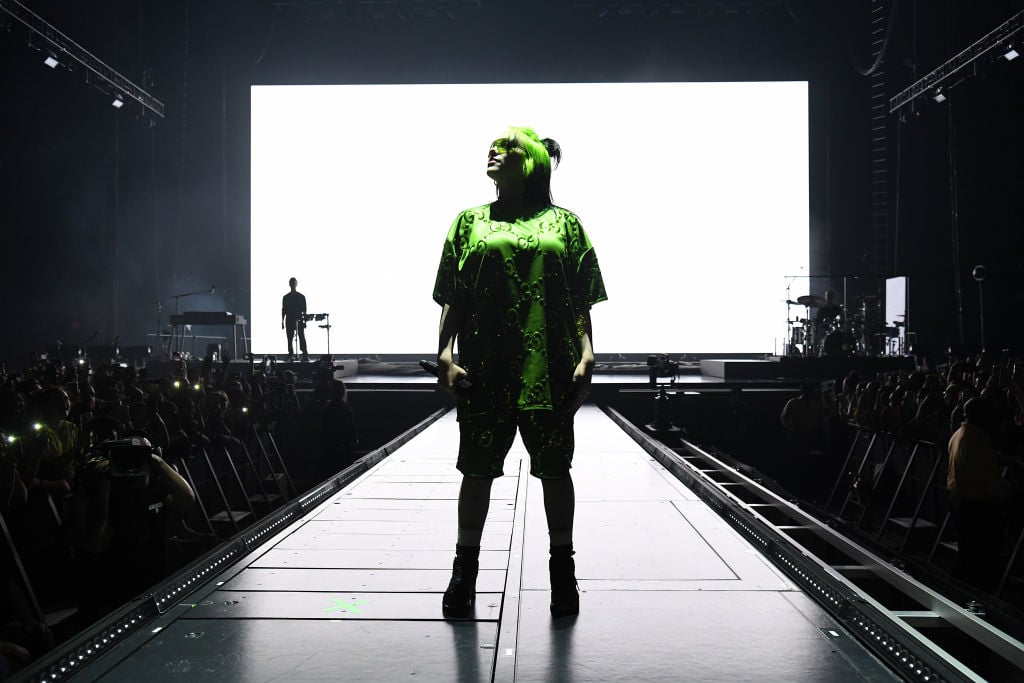 "The body I was born with, is it not what you wanted?" Eilish said. "Though you've never seen my body, you still judge it and judge me for it. Why? We make assumptions about people based on their size., we decide who they are, we decide what they're worth. If I wear more, if I wear less, who decides what that makes me, what that means?"
Billie Eilish is tired of justifying everything she says or wears
USA Today reported more of Eilish's video speech in which she wasn't having all the judgement.
"You have opinions about my opinions, about my music, about my clothes, about my body," Eilish said. "Some people hate what I wear, some people praise it. Some people use it to shame others, some people use it to shame me, but I feel you watching, always, and nothing I do goes unseen." 
Eilish knows there's a double standard on women. She may take heat for wearing baggy outfits, but she sees other women get criticized for revealing too much.
"If I wear what is comfortable, I am not a woman," Eilish said. "If I shed the layers, I'm a slut. Though you've never seen my body, you still judge it and judge me for it."
This is their problem, not hers
Eilish concluded with an empowering message for herself and her fans. The Guardian reported the portion of the video in which she dared viewers to look at her body.
"Would you like me to be smaller, weaker, softer, taller?" she said. "Would you like me to be quiet? Do my shoulders provoke you? Does my chest? Am I my stomach? My hips?"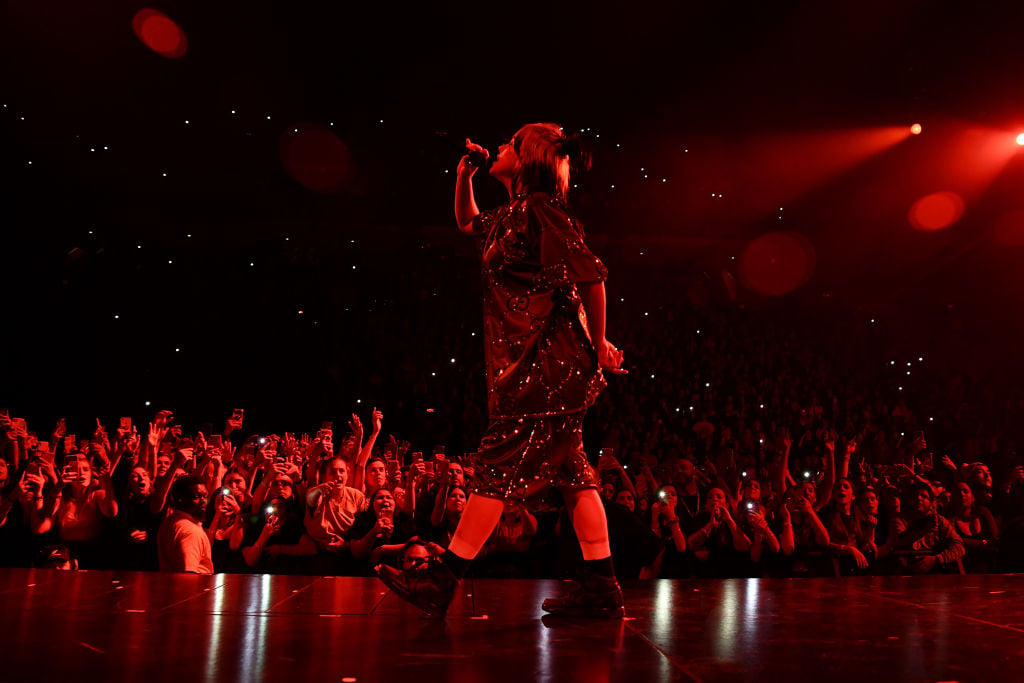 Eilish said whatever anybody thinks of her is not her problem. Those are surely words her young fans can live by too.
"While I feel your stares, your disapproval or your sighs of relief, if I lived by them, I'd never be able to move," Eilish said. "Is my value based only on your perception? Or is your opinion of me not my responsibility?"