Billie Eilish Reveals the Shocking Inspiration Behind Her New Blonde Hair
Two months ago, Billie Eilish shocked the world when she ditched her signature green and black hair for a platinum blonde bob. Now, she is opening up about what made her do this drastic change, which just so happens to have a shocking inspiration behind it.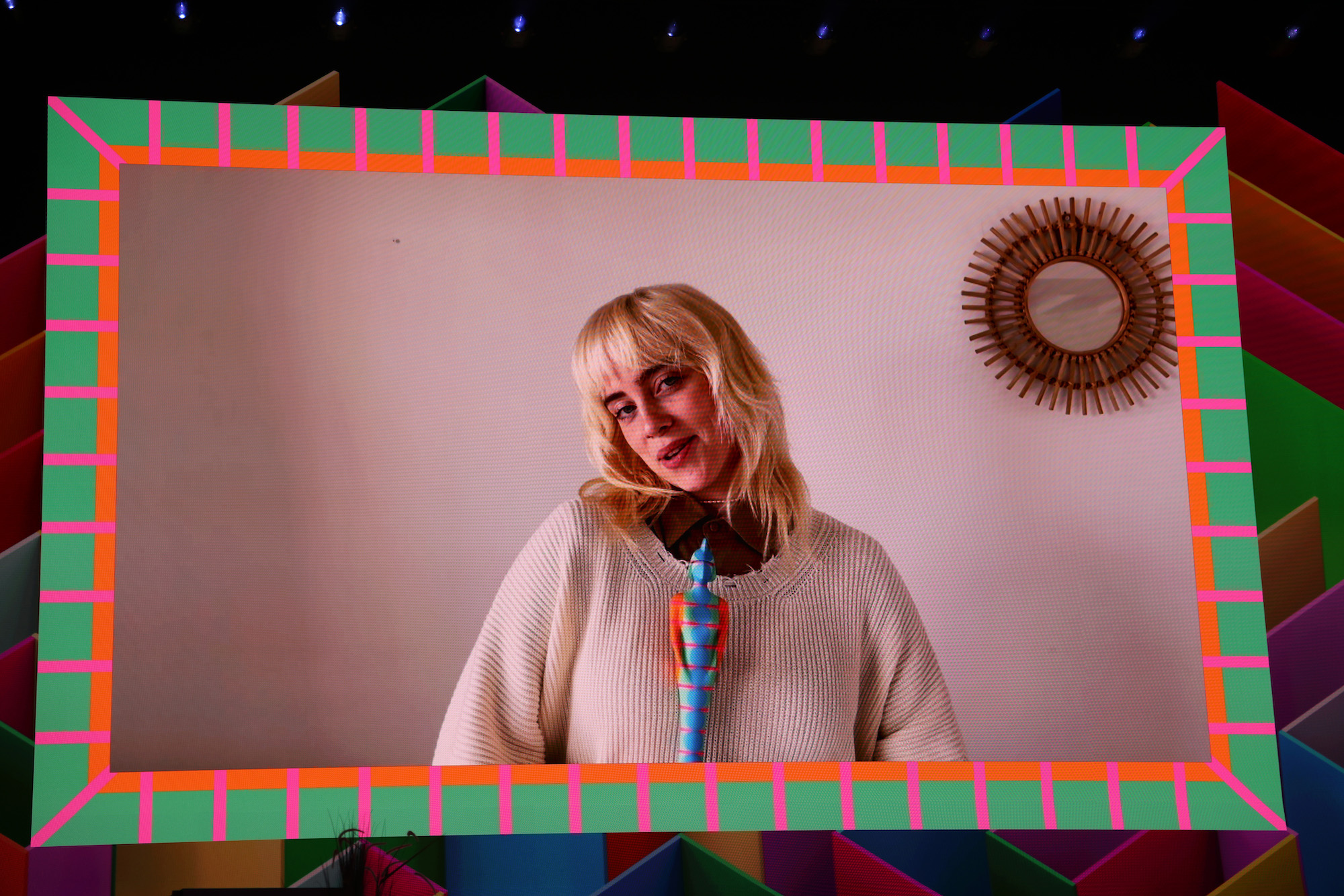 A fan edit inspired Billie Eilish's hair transformation
On May 10, Eilish appeared on an episode of The Ellen DeGeneres Show, where she revealed the true inspiration behind her blonde locks.
The singer explained that she had come across a fan edit that showed her with different-colored hair, which ultimately prompted her to make the hair transformation.
"I've been wanting blonde for a while, I don't know what came over me," she told DeGeneres. "I saw a fan-edit when I had green hair, it was me with whatever color hair I had, and they edited blonde hair on me and I was like 'Ah! So sick, I want it!'"
Billie Eilish didn't think her blonde look would be possible
Those who've been following Eilish's hair journey know that she's previously experimented with neons, pastels, and even two-toned looks on her hair like her signature black and green locks.
However, making the change from black and green to blonde is no easy feat as it requires a lot of bleach. Because of this, the "Bad Guy" singer wasn't sure if the color switch-up would even be possible.
"I thought of it as a dream," she said. "I didn't think it was going to happen because my hair has been through so much. I thought I would burn it off if I tried. But I did it!"
Eilish went on to explain that the process was "very hard."
"It took about six weeks. It was a lot. January 16 was the first day [of color], then it was like two weeks of nothing. And then again and two more weeks. Then again," she explained. "It took a long time."
The hair color change came just in time for Billie Eilish's 'new era'
With her new album's release date on the horizon, Eilish is headed into this chapter with a new look and style, which she recently debuted in British Vogue.
In addition to unveiling her blonde hair on the cover of the magazine's June 2021 issue, Eilish also showed off a vintage-inspired wardrobe in the photoshoot, which is much different from the baggy outfits she's known for wearing.
Though she's previously shared that her body is her biggest insecurity, Eilish decided to flaunt her figure as a way to show the world that body positivity is "all about what makes you feel good."
"My thing is that I can do whatever I want," she told the magazine. "If you want to get surgery, go get surgery. If you want to wear a dress that somebody thinks that you look too big wearing, f*ck it — if you feel like you look good, you look good."
Preach, Billie!