Billie Eilish Says She Couldn't Have Made 'Happier Than Ever' 'If It Weren't for COVID'
Billie Eilish wrote her second album, Happier Than Ever, in the midst of the COVID-19 pandemic. Here's what the "Bad Guy" singer was up to while she quarantined and why she thinks it took a global pandemic to conjure this specific album.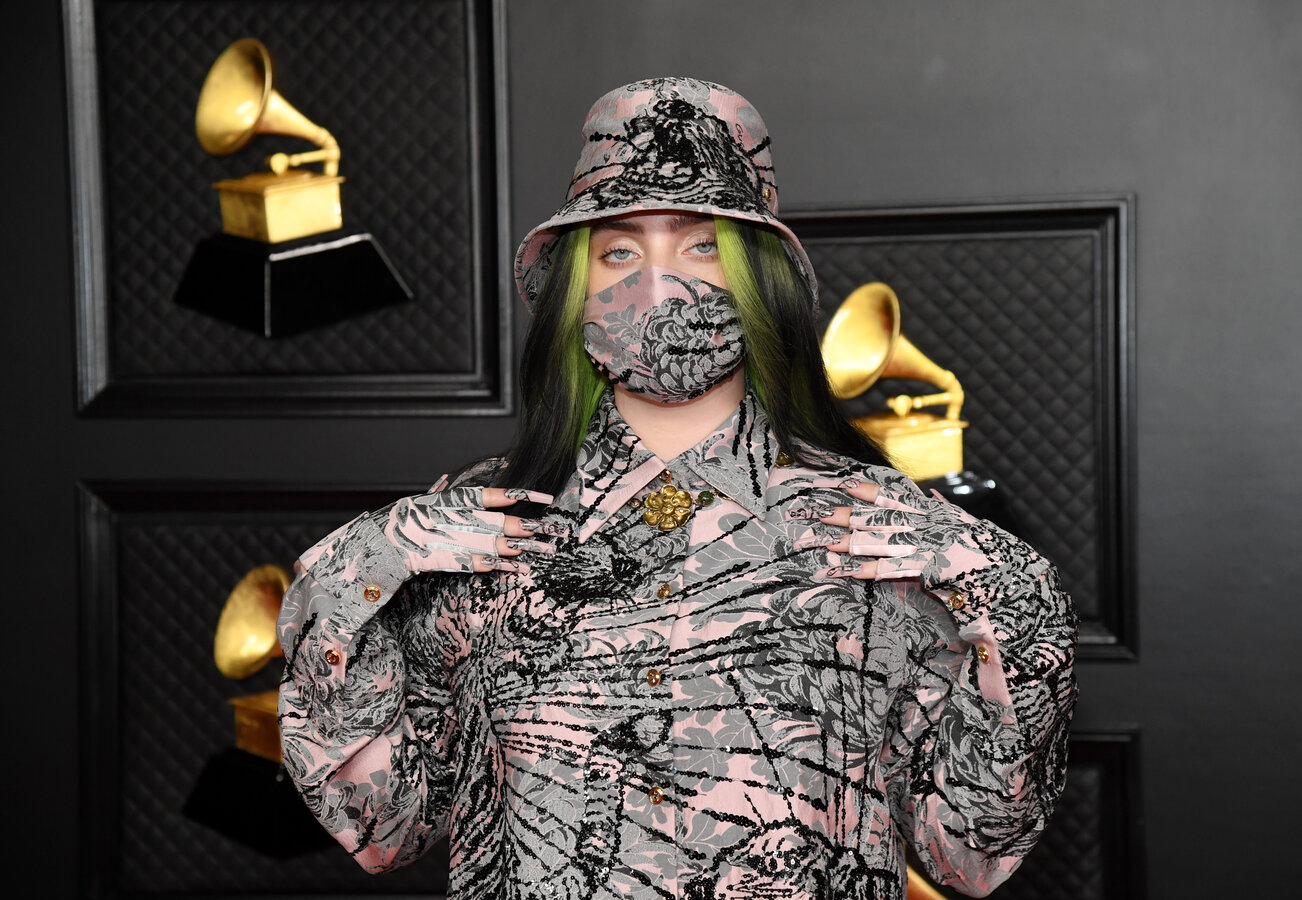 Billie Eilish appreciates the alone time the pandemic has allowed her
Loneliness has been a big issue for many throughout the COVID-19 pandemic. But Eilish told Electronic Beats back in 2020 that she actually appreciated the time off.
"It sounds so introverted and lonerish but I've really enjoyed being alone," she said, as reported by Highsnobiety. "I feel like everyone on the internet has been talking about how they've been on FaceTime all day long with their friends. I love my friends, but I'm good being alone. I haven't had this time off since I was 12."
How the pandemic impacted Billie Eilish's creative process
RELATED: Billie Eilish Revealed Whether or Not She Still Lives With Her Parents
In a recent interview with The Hollywood Reporter, Eilish said she has the pandemic to thank for Happier Than Ever.
"Honestly, it feels bad to say this, but I couldn't have made this album if it weren't for COVID," she said. "Even if I had been able to make an album, it wouldn't have been this one. I wouldn't have been this person that I am right now. I have been going and going and going for years, and I've not had a moment to breathe and process my life. Lockdown was the first break that I got in years. Actually, it was appalling because I was like, oh, my God, how many things have gone on that I haven't even been able to look back on and breathe? I was always looking at the next thing and the next thing and the next thing. [This time period] led to a lot of self-realization. I made an album because of it, because of literally realizing what I'd been through in the last four years and finally processing it. I have to thank the world for giving me that, I guess, even though… I don't know."
Billie Eilish doesn't think people will learn anything from the COVID-19 pandemic
RELATED: What Is Billie Eilish's Net Worth?
Eilish also spoke with Electronic Beats about how people might change once we come out on the other side of this. The "Ocean Eyes" singer isn't hopeful about the lessons leaving a lasting impact.
"If I'm being real, I feel like as soon as we can see people again and go out we're going to be so happy and grateful that in three days we're going to take it for granted again," she said. "That's the way people work, that's the way humans are made. You miss something so bad once you don't have it. Then when it comes back you fall back into that place of 'I'll have this for the rest of your life.' It's crazy we never thought we'd lose going out and having fun and seeing our friends."