Billie Eilish Has a Specific Way She Wants Fans to Listen to Her 'Happier Than Ever' Album
Billie Eilish's new album, Happier Than Ever, has finally arrived. Her sophomore album, which already broke Apple Music's record for the most pre-adds in history, will undoubtedly become a turning point for Eilish.
The "Bad Guy" singer already revealed that Happier Than Ever marks a new era for her, so many fans have felt eager to listen. However, when those fans tune in, Eilish hopes they'll do so in a specific setting: their cars. Here's what she said about the release.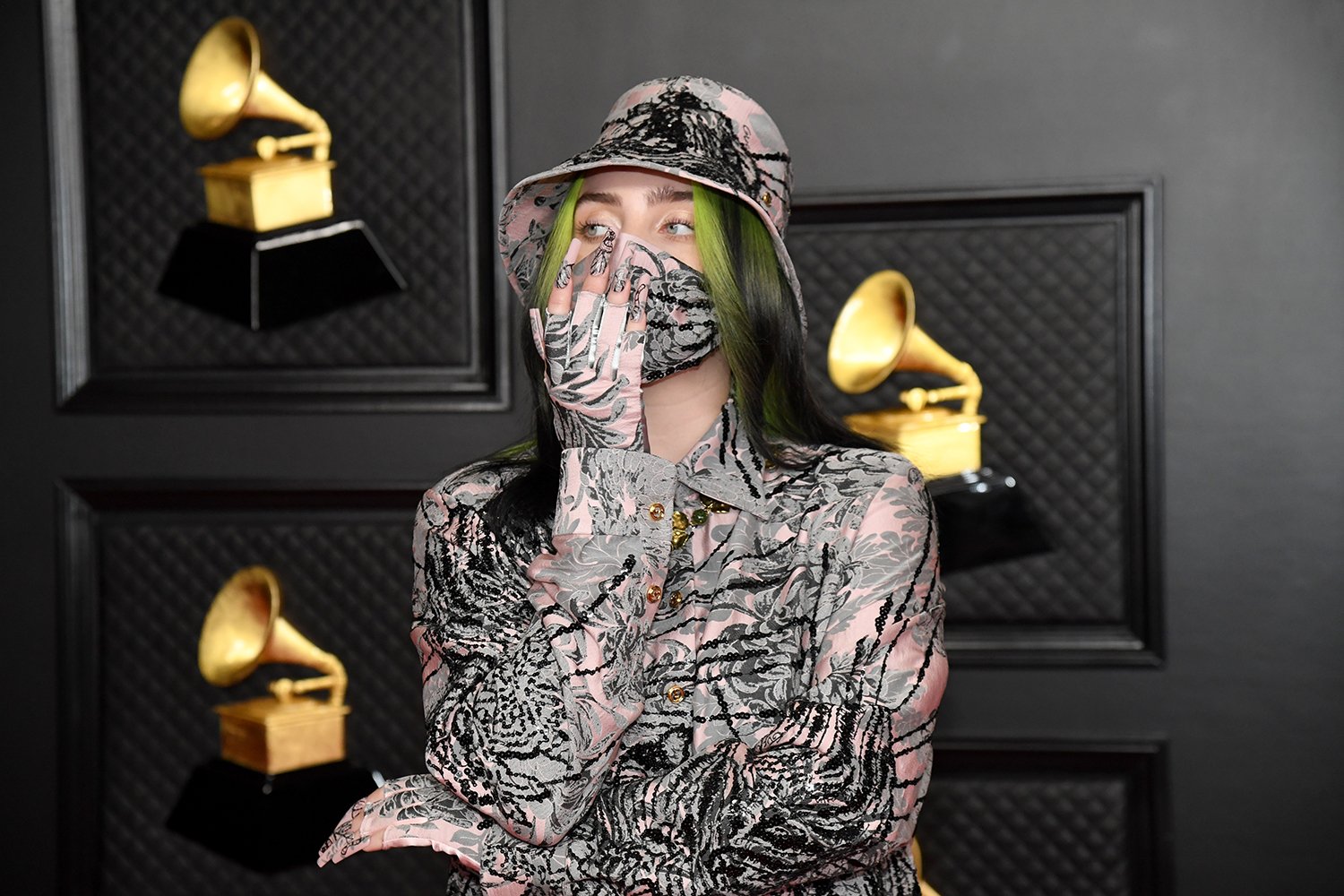 How many songs are on Billie Eilish's 'Happier Than Ever'?
Happier Than Ever contains 16 songs, clocking in around 56 minutes, according to Apple. Eilish has already released five singles ahead of the album's release. In 2020, she released "my future" and "Therefore I Am." Then, after announcing the album, she debuted "Your Power" and "Lost Cause" in 2021.
Eilish's most recent single, "NDA," arrived on July 9, 2021. The song recalls the frightening experience Eilish had with a stalker earlier in the year and comments on the general lack of privacy celebrities face. At the same time, the young singer released her self-directed "NDA" music video, which showed her walking down the middle of a busy highway in the dark.
The full tracklist for Happier Than Ever can be seen below:
"Getting Older"
"I Didn't Change My Number"
"Billie Bossa Nova"
"my future"
"Oxytocin"
"GOLDWING"
"Lost Cause"
"Halley's Comet"
"Not My Responsibility"
"OverHeated"
"Everybody Dies"
"Your Power"
"NDA"
"Therefore I Am"
"Happier Than Ever"
"Male Fantasy"
Billie Eilish 'would love' for fans to listen to 'Happier Than Ever' in their cars
On July 20, 2021, Eilish released her official interview with VEVO about Happier Than Ever. In the video, the "Bury a Friend" singer said she hopes fans will listen to the album for the first time under specific circumstances.
"You can listen however you want, but I would love…if your car has nice speakers, or your friend's car has nice speakers…It's raining; you're in a good car with a nice sound system," she said. "Just turn it up and just recline and close your eyes and listen. That's what I hope people will do."
When it comes to the album's meaning itself, Eilish said she wanted to leave it open for fan interpretation. She encouraged listeners to find what resonates with them.
"The main thing that I would hope is for people to hear what I say, and then go, 'Oh, God, I feel like that. I didn't know that I felt like that. But this is how I feel,' and maybe…make a change in their life that makes them happier," Eilish said. "I don't want to get too specific because I think it's really for the listener to decide. I don't want to put the ideas into their brains because I want them to feel 100 percent that their own interpretation is the right interpretation."
She said she wanted to make a 'timeless record'
The pop star also told VEVO that her motivation for Happier Than Ever was to make a "timeless record" for herself. Eilish noted that she felt inspired by the music of artists like Frank Sinatra, Julie London, Peggy Lee, and other "older artists that I grew up loving."
"The songs in the album are all over the place. And very versatile and different to one another, but also are very cohesive, which is like a big goal for me is to make things feel like the same project, but not like the same song over and over again," Eilish said.
Happier Than Ever is available now.
RELATED: Who Did Billie Eilish Play in 'Diary of a Wimpy Kid'?