Billie Eilish's Spookiest Songs To Listen to This Halloween
From "Bury a Friend" to "All the Good Girls Go to Hell," Billie Eilish is the artist behind several Halloween-favorite songs. Here's what we know about some of her spookiest songs from When We All Fall Asleep, Where Do We Go?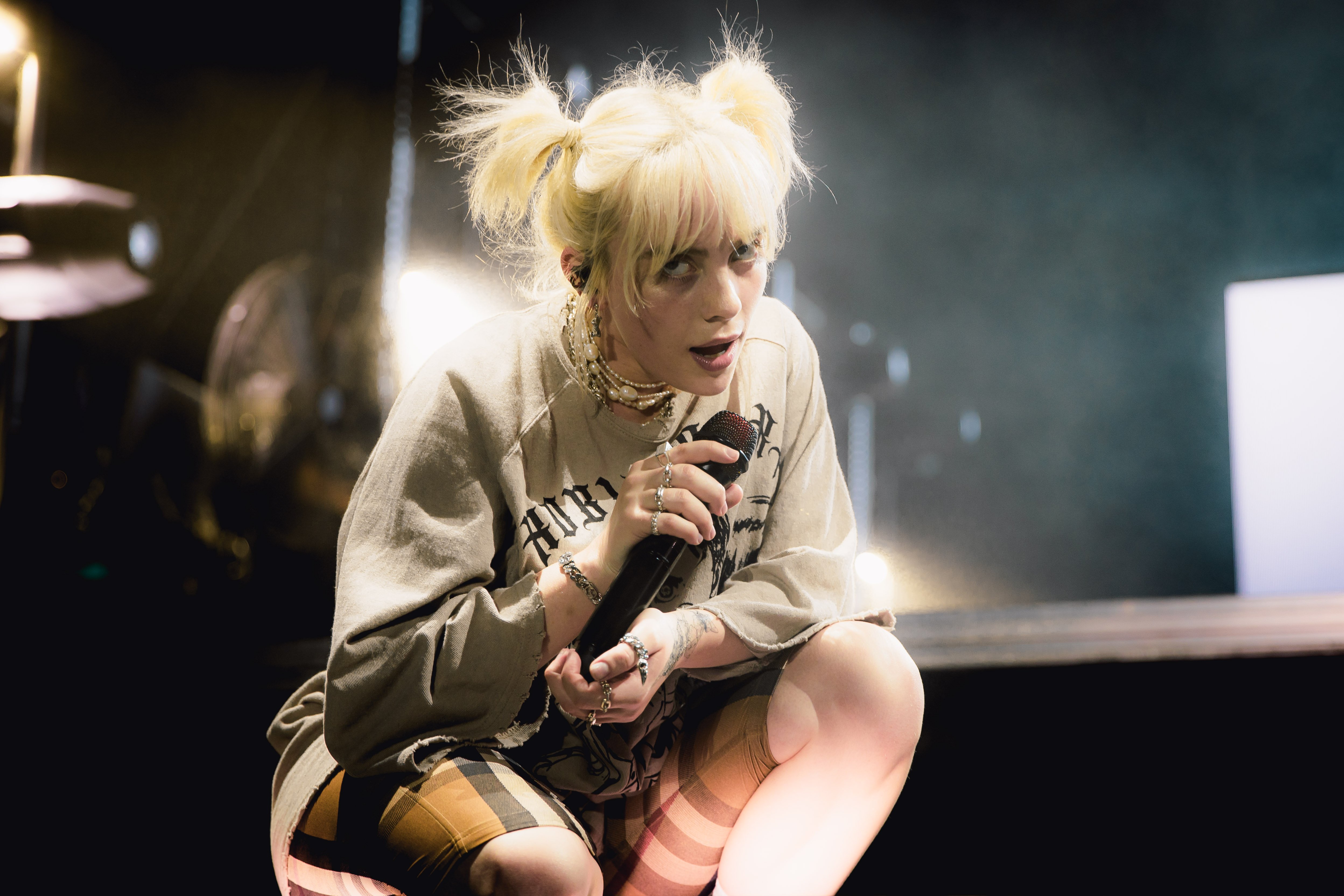 Billie Eilish is the artist behind the album 'When We All Fall Asleep, Where Do We Go'
Eilish may be young, but she is one of the world's most popular artists, earning millions of streams for songs like "Bad Guy" and "Ocean Eyes."
This album and its corresponding singles earned Eilish the Grammy Awards for Record of the Year, Album of the Year, Best Pop Vocal Album, and Song of the Year. Some songs from this album also made it to several Halloween playlists for their creepy and spooky themes.
There are several 'spooky' Billie Eilish songs and music videos
Songs from When We All Fall Asleep, Where Do We Go matched Eilish's edgier, dark persona. That includes the song "Bury a Friend," where Eilish sang from the perspective of the monster under the bed.
The music video for "You Should See Me in a Crown" featured actual spiders crawling across the singer. The music video for "When The Party's Over" featured black liquid oozing out of Eilish's eyes.
Although some interpreted the "All The Good Girls Go to Hell" music video to include "satanic" imagery, the artist confirmed that this production was inspired by the climate crisis and its impact on animals. In this video, Eilish appeared as an oil-drenched bird surrounded by fire.
"Right now, there are millions of people all over the world begging our leaders to pay attention," she wrote in the YouTube video description. "Our earth is warming up at an unprecedented rate, icecaps are melting, our oceans are rising, our wildlife is being poisoned, and our forests are burning."
Some Billie Eilish fans dressed up as the 'Bury a Friend' singer for Halloween
Eilish has since shed her spooky When We All Fall Asleep, Where Do We Go persona, releasing her album Happier Than Ever in 2021. Complete with a new hairstyle, Eilish performed songs like "NDA" and "Happier Than Ever" for fans. In the past, however, celebrities created Eilish-inspired Halloween costumes.
"I'm dressed as Silly Eilish, the weird third sibling they didn't tell you about…" Jameela Jamil captioned her 2019 Instagram post. "Being a little scary isn't a bad thing. Come celebrate the boldness of artists and grab a costume accessory while you can."
As a fan of all things creepy, it's no surprise that Eilish is participating in Danny Elfman's live-to-film concert experience of The Nightmare Before Christmas. According to Cinemablend, the artist will perform "Sally's Song" from the original animated movie.
Fans can learn more about this performer from her social media platforms. Music by Eilish, including her album When We All Fall Asleep, Where Do We Go, is available on music platforms like Spotify, Apple Music, and Tidal.
RELATED: When is Billie Eilish's Birthday? Here's How this Grammy-Nominated Artist is Celebrating this December