How Billie Eilish's Unusual Neurological Condition Contributes to Her Music
Billie Eilish fans might already know that the singer/songwriter has the nervous system condition Tourette Syndrome. But did you know that she also has the rare neurological condition synesthesia?
Eilish has been candid about her synesthesia and how it affects her artistic style.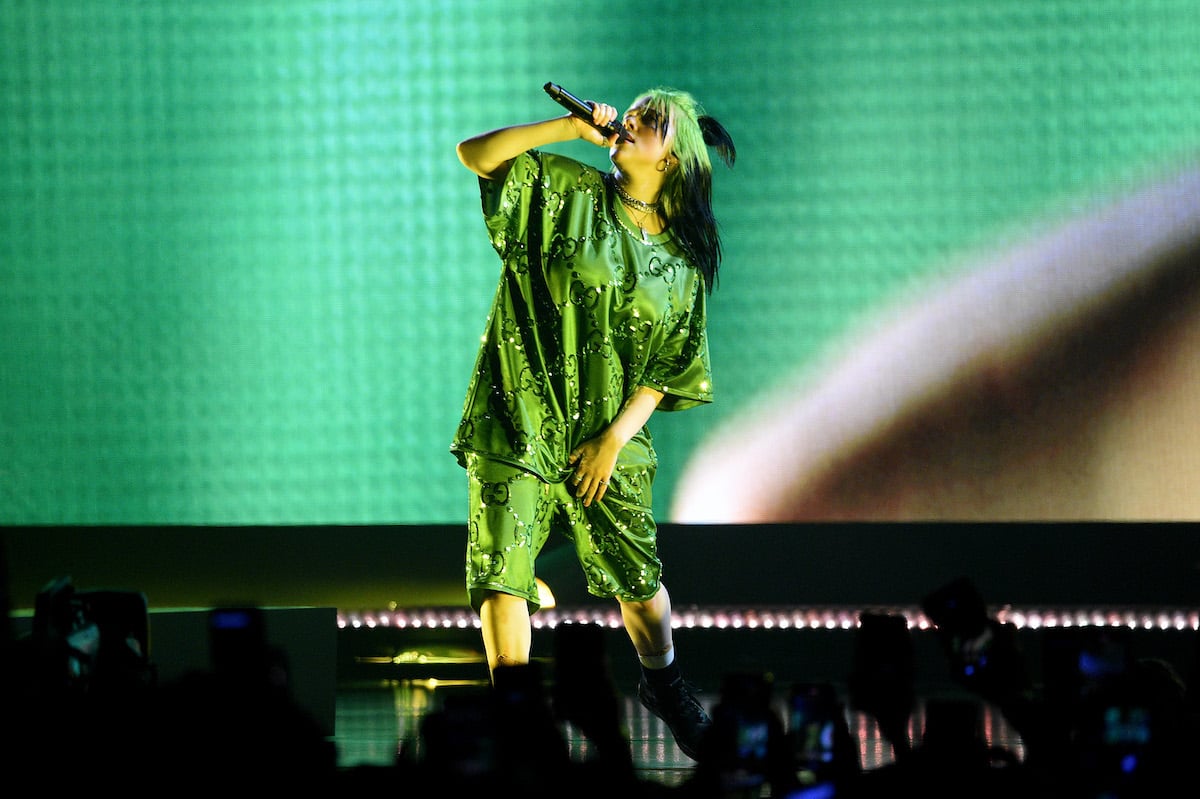 What is synesthesia?
Synesthesia is a neurological condition where a trigger that typically stimulates one of the physical senses stimulates another sense. People who have synesthesia, like Eilish, can be called synesthetes. 
The term "synesthesia" comes from the Greek words "synth," which translates as "together," and "ethesia," which means "perception. People with synesthesia, or synesthetes, might taste words they hear and speak as if they were distinct foods. Some synesthetes see certain colors when they hear music.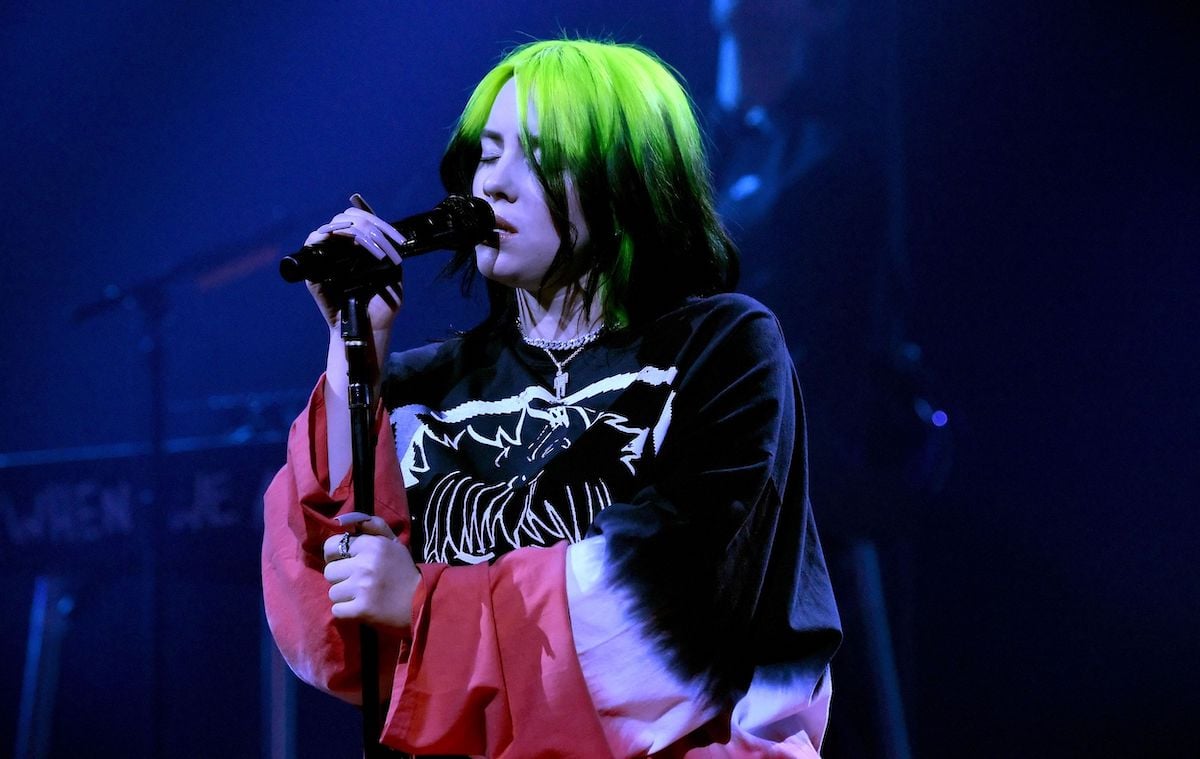 Billie Eilish explains her synesthesia
Eilish opened up about her synesthesia in a 2019 interview for Rolling Stone promoting her first full-length album, "When We All Fall Asleep, Where Do We Go?"
"Every person I know has their own color and shape and number in my head, but it's normal to me," she said. She used her brother, Finneas, as an example. According to Eilish, Finneas the person is an orange triangle, although the word "Finneas" is dark green. 
She also sees, feels, and smells her songs, perceiving them as different colors and numbers. She said her song "Bad Guy" "is yellow, but also red, and the number seven. It's not hot, but warm, like an oven. And it smells like cookies."
Eilish further explained her condition on The Tonight Show with Jimmy Fallon. In her own words, Eilish describes synesthesia as, "a thing in your brain where you associate random stuff to everything. So for instance, every day of the week has a color, a number, a shape. Sometimes things have a smell that I can think of or a temperature or a texture."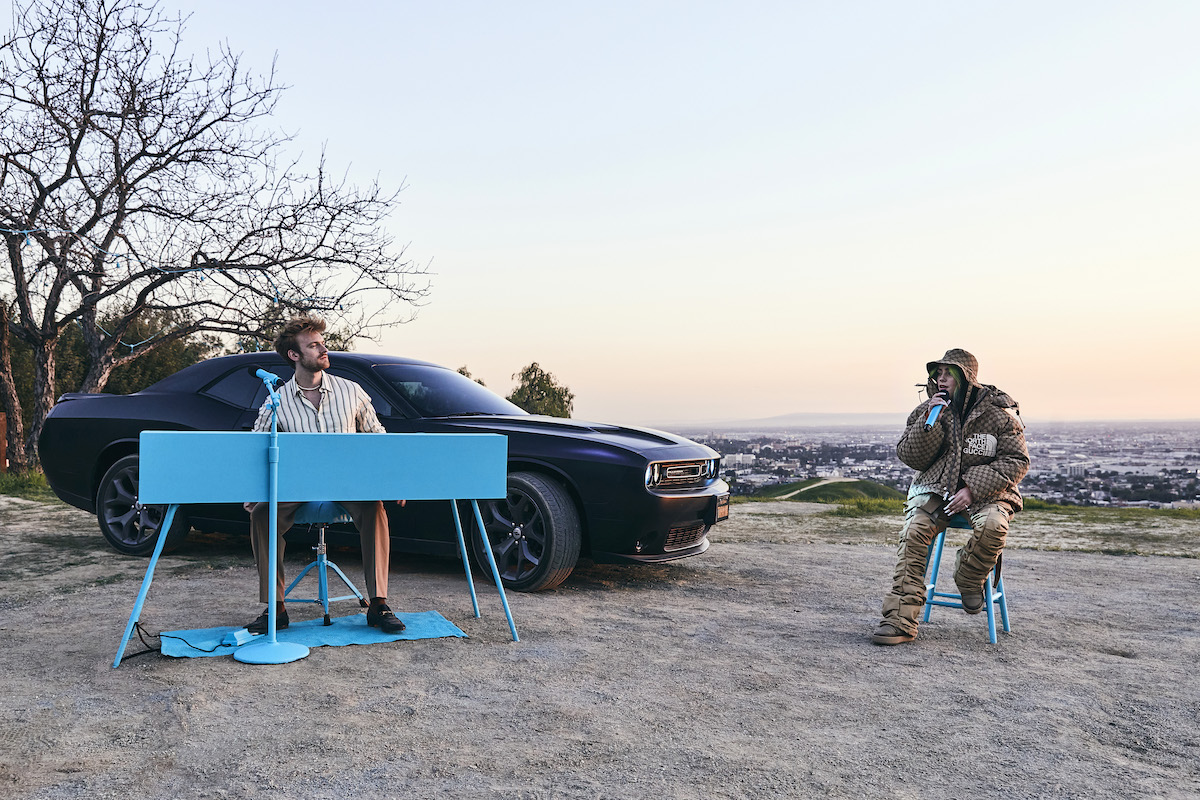 Billie Eilish's synesthesia informs and enhances all her art 
On The Tonight Show with Jimmy Fallon, Eilish stated that her synesthesia "inspires a bunch of stuff. Like all my videos for the most part have to do with synesthesia, all of my artwork, everything I do live, all the colors for each song, it's because those are the colors for those songs specifically."
So, the colors present in Eilish's music videos are selected based on what she sees when listening to her songs. Perhaps we can credit Eilish's synesthesia for the black tears in "When the Party's Over" or the neutral earth tones in "Your Power."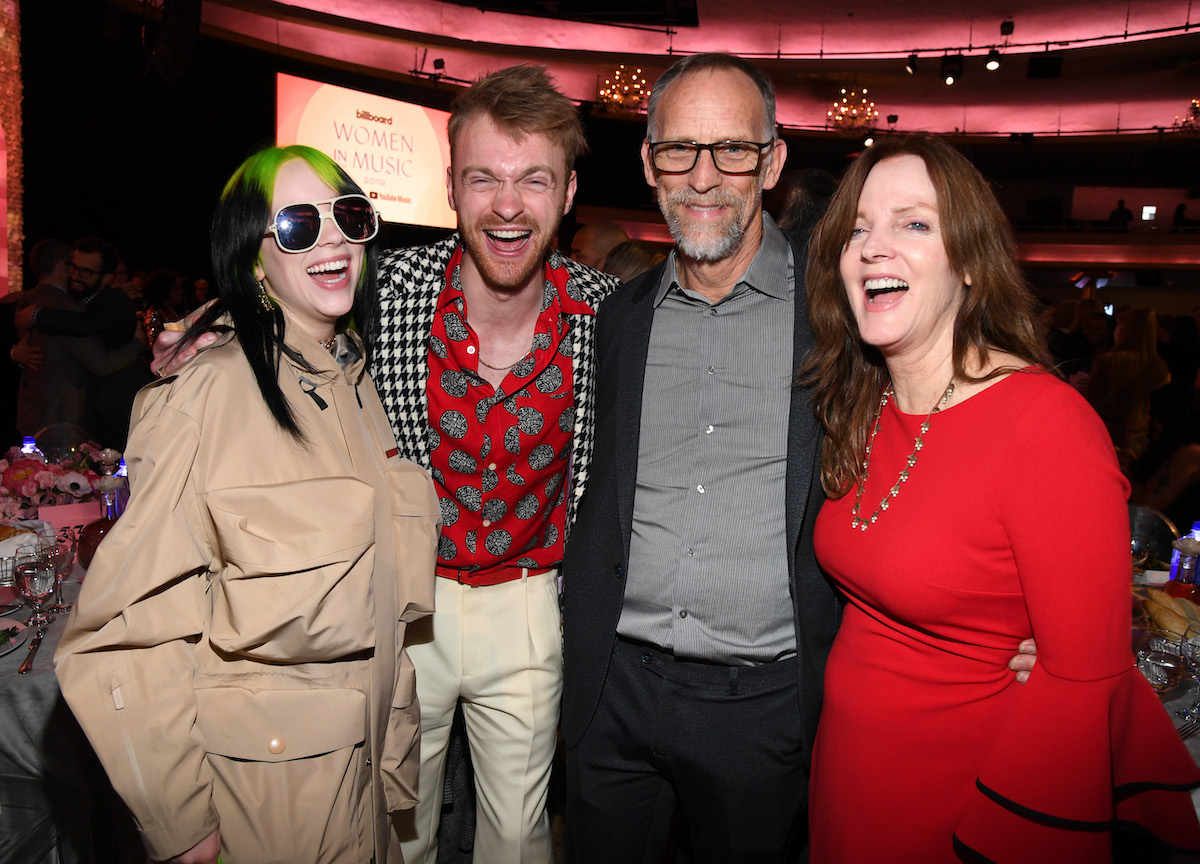 Other members of Billie Eilish's family are synesthetes, too
It's unclear how rare synesthesia is, but a study in 2006 suggested that about 2-4% of the population has the condition. 
Although synesthesia is uncommon, both Eilish's brother and father have the condition, as well. According to one study, "While a proven genetic basis for synesthesia remains elusive, the phenomenon tends to run in families, as ∼40% of synesthetes report a first-degree relative with the condition. Pedigree analyses of synesthesia suggest high transmissibility from parent to offspring."
Based on this report, it's likely that both Eilish and her brother Finneas O'Connell got their synesthesia from their father, Patrick O'Connell.