Why Billie Eilish's Voice Sounds Different in 'Happier Than Ever'
Billie Eilish came into the public eye at the age of 15 with her debut song, "Ocean Eyes." Today, she's 19 and her sophomore album, Happier Than Ever, was released on July 30, 2021. Compared to her first album, When We All Fall Asleep, Where Do We Go?, Eilish's second body of work has a distinctly different sound vocally. Here's why, according to the "Male Fantasy" singer herself.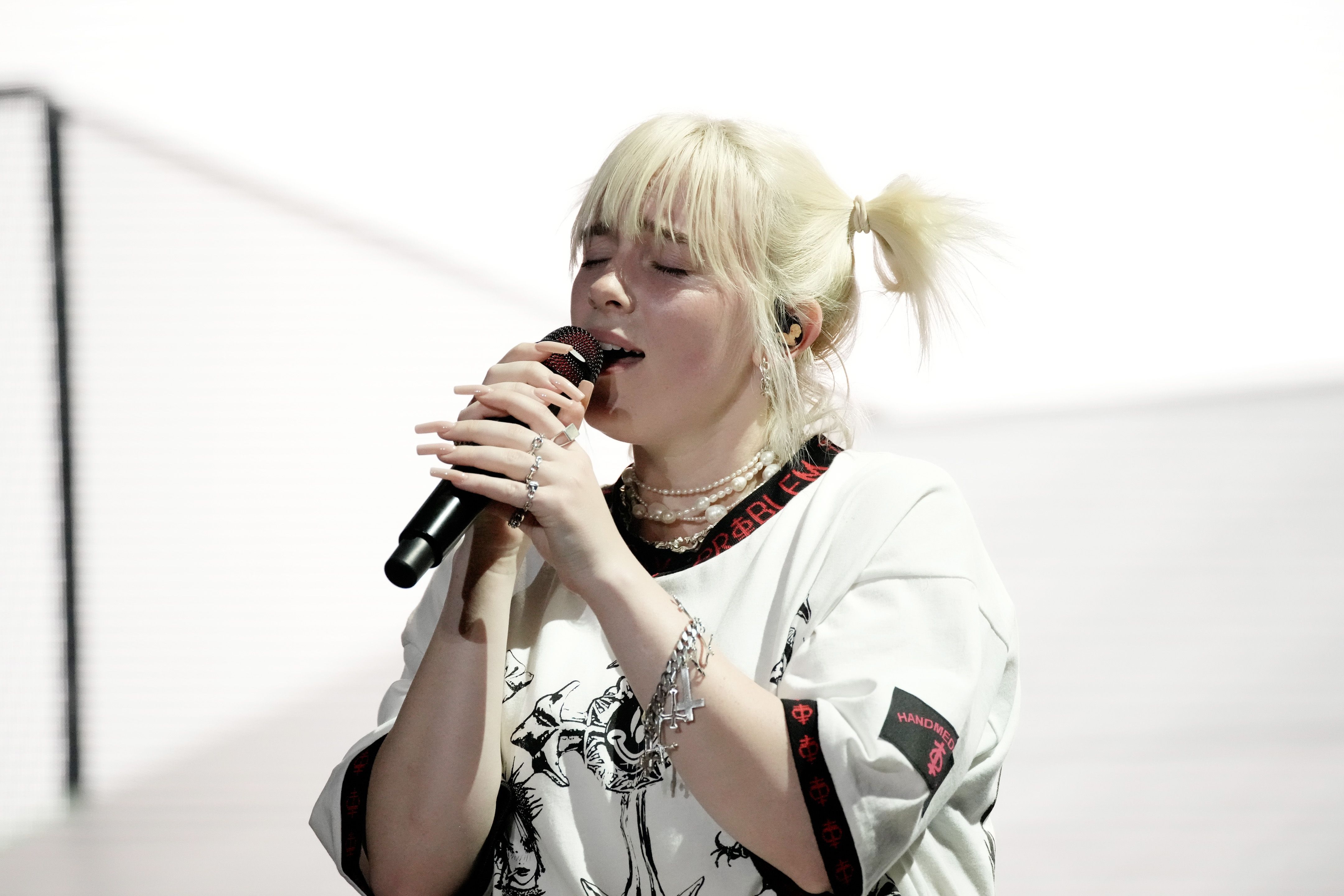 How Billie Eilish started singing
In an interview with Stormzy for Vice on Sept. 7, Eilish said she's always "loved singing."
"Since I was a little kid I was singing all day," she said. "My parents were like, 'Shuutttt uppppp!'"
It was her "favorite thing to do," a fun hobby she participated in with her brother, Finneas. The hobby led her to write "Ocean Eyes" at the age of 13 — "It's weird now looking back at it. It gives me the shivers. I felt so old, so grown up, when we did 'Ocean Eyes.' And I was not. Oh my god."
"My mom wrote songs, and she taught me and my brother to write songs, and we'd write by ourselves, and then one day we just started writing songs together," she shared. "That was when I was 13, and that's when we did 'Ocean Eyes.' We put it on SoundCloud. I wasn't trying to be an artist. It was a fun thing me and my brother did, and it just grew and grew and grew… And then I began, more and more, to feel more like me. I feel more like myself now than I ever did before. I never thought anyone would give two shits."
Billie Eilish's voice has changed, and you can hear it in 'Happier Than Ever'
Eilish fans might have noticed the difference in the singer's voice in her two albums. The reason for that is simple: puberty.
"My voice has changed so drastically since I started making music," she said. "I just have more range now. Going through puberty, you don't have a lot of range and I was going through puberty when I was making my first album. My voice hadn't fully matured yet. I listen to my older music now and my voice is completely different on this record to how it was then. I can sing in ways that I used to not be able to before; I can hit notes I couldn't hit before, I can sing more quietly now, I can sing with my chest now – I have these options. When I was younger and making music, I didn't. My voice was my baby voice and I worked with what I had, so I wanted to do all the things that were possible for me to do with this album."
'Happier Than Ever' (actually)
More than Eilish's voice has changed since her first album. Mentally, she's feeling much better these days, too.
"When I was 15 and 16 and writing the last album, I was crazy," she said. "I don't think it was a very fun age. In fact, it was a terrible age. And then this album just came from such a perfect spot for me, emotionally and mentally. And physically too, actually. It all felt right."
The result is something the "Oxytocin" singer is more than proud of.
"It's almost like I don't care if people hate these songs, because I love them so much," she said (they don't, by the way, as is evident by the album's success). "…I almost don't want it to be released. I feel sad because this album is my baby and people almost don't deserve it, because I love it so much. I want it to just be mine."