'Billions' Season 6 Includes 1 Major Cast Change From Season 5
Article Highlights:
Billions will return for season 6 on Showtime.
Star Damien Lewis won't reprise his role as Bobby "Axe" Axelrod.
Lewis bid farewll on Twitter following the Billions Season 5 finale.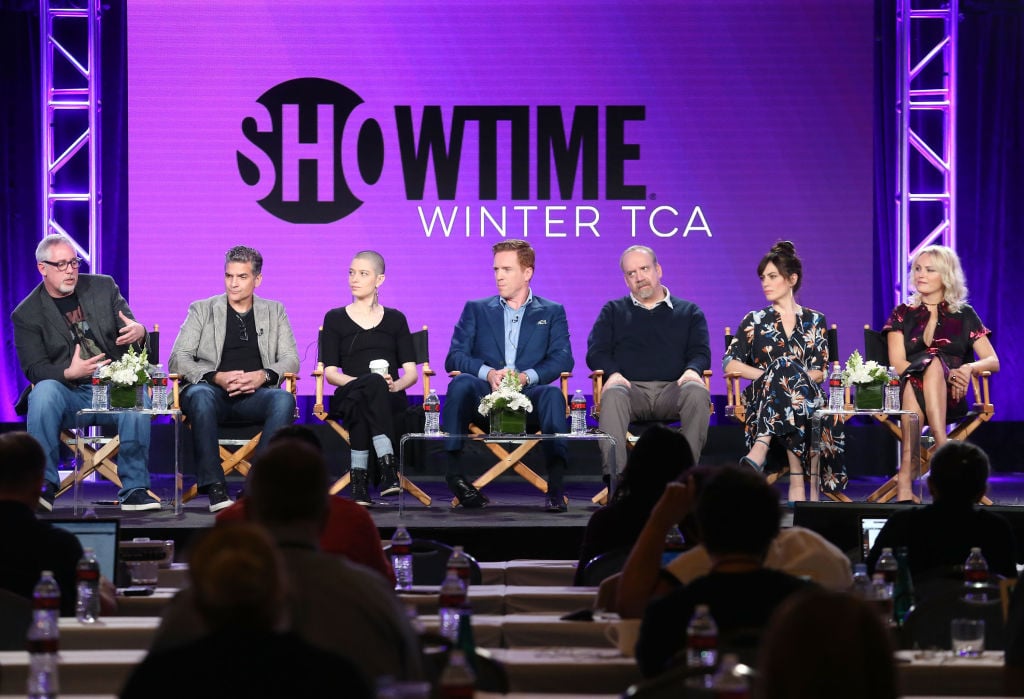 It took a while, but Showtime's Billions finished the back half of season 5 this summer after a pandemic-related pause came in 2020. A sixth installment of the series is slated for early 2022. According to Gary Levine at TCA, January 23 marks the premiere, and season 6 was filmed the same time they filmed season 5.
That means things will pick right back up where Levine and crew left it, which will ease viewers right back into the employees who remain at Axe Capital in the absence of Bobby Axelrod (Damien Lewis). New boss Mike Pence (Corey Stoll) takes on everything Axe left behind, much to the chagrin of Axe Cap's employees.
Damien Lewis won't reprise his role on 'Billions'
While fans might expect to see Axelrod's tale as a man on the run, the finale season of the Showtime saga will go on without its lead, Lewis. The season 5 finale showed Axe as he flew to Switzerland for self-imposed exile to avoid jail time in the states for many high crimes. While he remains in hiding, the rest of the regulars will resume their roles at Axe Capital. Likewise, General Attorney Chuck Rhodes (Paul Giamatti) continues fighting the "good" fight against all Bobby Axelrod built and represents.
Corey Stoll will be the big bad in the season ahead. His character Mike Prince has been at the top of Axe's "revenge" list, but in the final episodes of season 5, Axe failed to win against Prince and Rhoades. The season 6 teaser shows Chuck angrier than ever, so we hope Mike's resolve is as strong as Axe's.
Mike Wagner (David Costabile), Taylor Mason (Asia Kate Dillon), Wendy Rhoades (Maggie Siff), and Kate Sacker (Condola Rashad) will also return for Billions Season 6.
Lewis said farewell on Twitter
Lewis took to Twitter to thank the cast and crew for his time on Billions.
"Thank you, @SHO_Billions thank you @briankoppelman @DavidLevien. A pleasure and a privilege to play Axe for 5 seasons with some of the smartest, funniest most talented cast and crew I've worked with. I'll miss the Billions family. Yep, some jobs are more than just a job…. Love", he wrote.
Billions Co-creator/showrunner Brian Koppelman said his goodbye on the platform after the season 5 finale aired.
"What an incredible joy to spend five years working so closely with the great @lewis_damian!" Koppelman wrote. "@DavidLevien and I are beyond grateful to you, Damian, for the work, of course, and the fellowship, and for all you sacrificed to come do this with us."
In April, Lewis' wife, Helen McCrory, died of cancer. Since then, he's focused on their children. According to the star's IMDb page, Lewis only has one additional project, A Spy Among Friends — premiered in 2022.
Billions won't be quite the same without Lewis, but we're excited to see what Stoll and Giamatti do in his absence.