'Billions': When Does the New Season Arrive on Showtime?
Since its 2016 premiere, Billions has been one of Showtime's most-watched originals. The series, which began by pitting U.S. Attorney Chuck Rhoades (Paul Giamatti) against hedge-fund billionaire Bobby Axelrod (Damian Lewis), remained a strong performer for the network in Season Four.
Given its audience engagement and praise from most TV critics, it was no surprise when Showtime announced it would bring the show back for a fifth season. With shooting already wrapped and the finishing touches going on Season Five of Billions, it's about ready for its premiere.
'Billions' Season 5 premieres Sunday, May 3 at 9 p.m.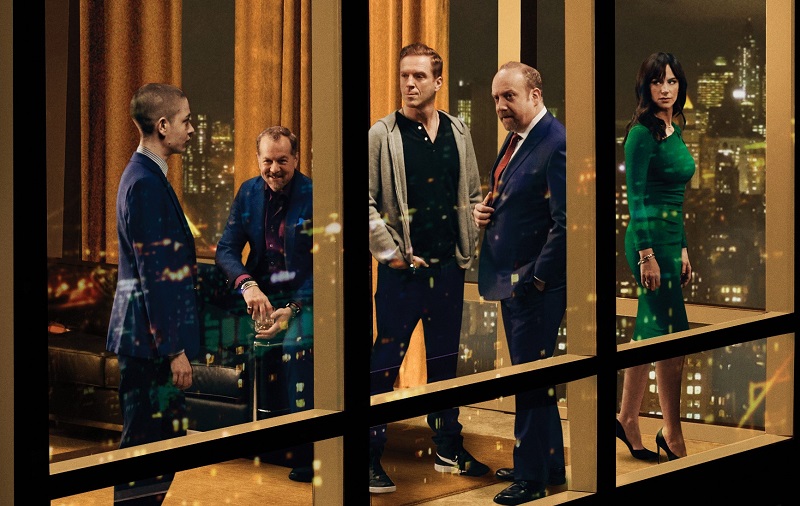 In Season Four of Billions, viewers saw what most would have considered unthinkable: Chuck and Axe joining forces to take down various enemies. You could argue that it put the show in an awkward place, but the writers made sure to end that thread by the season finale.
That close of Season Four was epic on several levels. Besides Chuck's arrest of Taylor Mason (Asia Kate Dillon) and his insane Italian rant, viewers saw Axe close down one of his girlfriend's companies and Chuck pull off his greatest trick (the Connerty setup) to date.
By the end, fans found themselves back in a familiar place: Chuck and Axe preparing to battle one another once again. Since Taylor hopes to see the end of both men and Chuck's marriage to Wendy (Maggie Siff) remains strained, there's plenty for the show's writers to work with in Season Five.
Of course, you can't have a new season of a prestige TV series without new characters and performers. Billions added some interesting players to the fold for the show's 2020 installment.
New characters and performers for 'Billions' Season Five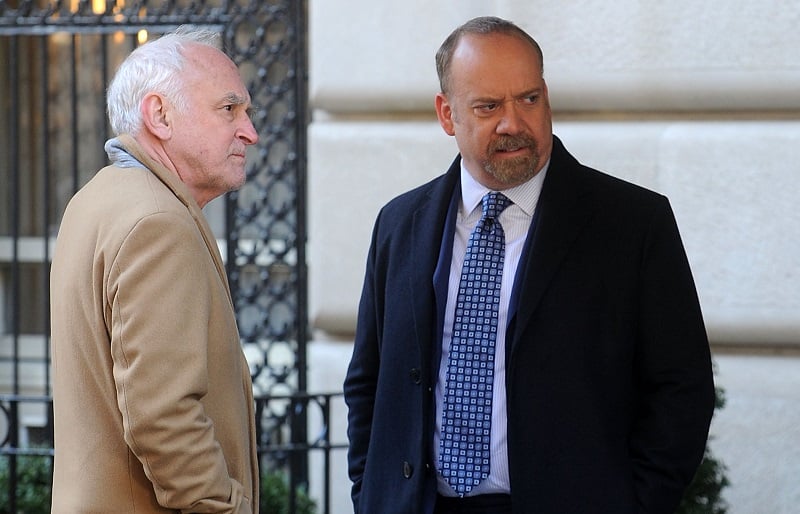 In Season Five, fans will find familiar faces from other hit shows coming to Billions. The list begin with Julianna Margulies, the Golden Globe-winning star of The Good Wife. On Billions, she'll play Catherine Brant, an Ivy League professor and author.
In the trailer, we find Margulies in executive-coach mode, so you wouldn't be wrong to expect some sort of friction with Wendy Rhoades along the way. Meanwhile, Billions also added Corey Stoll (House of Cards, The Deuce) to the mix this time around.
Stoll plays "social impact pioneer" Mike Prince, a figure who hails from small-town America and "poses a true threat to Axe's dominance." From the looks of the Season Five trailer, it's clear Prince lands some punches in his battles with Axe.
Beyond that, Bryan Connerty (Toby Leonard Moore), Wags (David Costabile), Kate Sacker (Condola Rashad), Dollar Bill Stearns (Kelly AuCoin), and Chuck Rhoades, Sr. (Jeffrey DeMunn) will all return in their starring roles. Malin Akerman (Lara Axelrod) will have a reduced role this season.
Also see: What Is the Net Worth of 'Homeland' and 'Billions' Star Damian Lewis?