Billy Bush Speaks on His Divorce and Hitting Bottom After Being Fired from 'Today'
Billy Bush talks about his lowest point after the infamous "Access Hollywood" tape was leaked.
Television personality Billy Bush is getting a second chance with hosting the revamped entertainment news show Extra, entitled ExtraExtra, kicking off this month. After his very public firing from the Today Show after the now-famous leaked Access Hollywood tape of Bush and then-presidential candidate Donald Trump having a highly inappropriate conversation about physically groping women, Bush's career fell apart and his marriage ended in divorce.
Now being given another shot in front of the camera, Bush reflects on what he considers to be one of the lowest points in his life.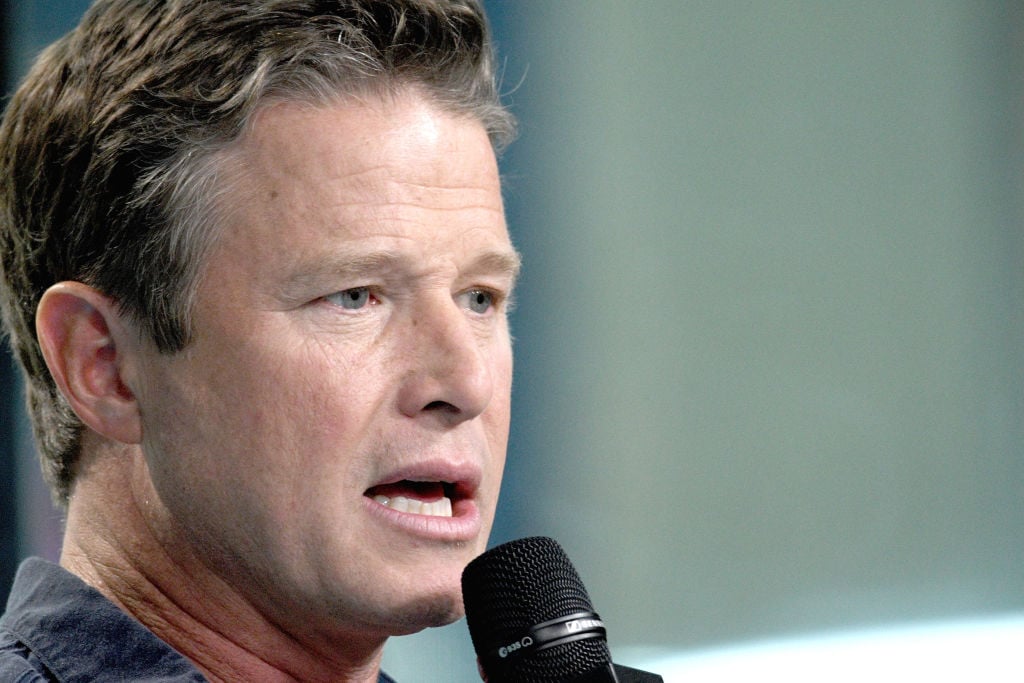 A lot happens over a weekend …
Bush recalled that fateful Friday in October 2016 to CBS This Morning's Gayle King when the incriminating tape was made public. "It was leaked on a Friday. And then Sunday morning, I walked out that door, right over there, with my bags to go back to work," Bush recounted. "And the driver said, 'I'm sorry, they've canceled the car.' I said, 'Oh, that must be a mistake.' Called my lawyer and I said 'Uh are we okay?' 'Nope.'"
Ironically, while Trump won the presidency, Bush was given a pink slip, being promptly fired after less than two months on the third hour of the Today Show, leading to a long stretch of unemployment and depression.
Self-medicating and self-awareness
Bush told The Daily Beast that after his firing, he hit new lows in his life. While falling into great depths of depression, he pondered a permanent end to his predicament, but knew he could never follow through. "Suicidal thoughts pop into your head," he shared. "I'd never seriously do it—because I have children that matter. But when you're really low—and this is important to include—you're emoting at the most extreme… But I'm never ever a serious candidate for that. I would not, could not do that to those who count on me and love me and need me. Absolutely not."
The ExtraExtra host commented on the importance of remembering that even as bad as things may seem, nothing lasts forever. "Everybody has something that is really, really deeply upsetting. And if you haven't, you will… And I may have something again. I hope I'm conditioned to take a deep breath, acknowledge the feelings, and know that they're not here to stay."
Bush admitted he turned to alcohol for a while, despite the fact he had never been dependent on liquor on the past. "Yeah, at the beginning, it was numb, numb, numb," he said. "I'm trying to figure out life, and I think I've gotten pretty close—that life is lived in the middle. I have been really high in life, and I've been really low now. Really low—like all the way low."
He shared that this past Christmas, a book he read gave him some hope and a renewed sense of purpose. "It was Christmas Eve. And I ended up reading a book called The Purpose of Christmas by [megachurch pastor] Rick Warren," Bush shared. "And I felt this unbelievably overpowering presence come over me. And it took me from the deepest feelings of despair to a warm glow of everything's gonna be just fine. A very powerful moment. And I won't forget it."
The end of his marriage
Another significant loss for Bush was the end of his 21-year marriage to wife Sydney. He told The Daily Beast that their split was "amicable" and unrelated to the Trump debacle. 
"I love and respect her very much, and she was very supportive through the sacking," Bush said. He added that he's not dating anyone seriously at the moment, and is holding off for something specific. "I'm waiting for what [New York Times columnist] David Brooks, in his book The Second Mountain, calls the 'rapturous love.' You see somebody and you know instantly. Lightning bolts!" he said.
Now, Bush feels he has evolved to become a better person due to the adversity he's dealt with. "I think I'm an improved person, because that's what adversity does to a human being. These are character-building moments… I have extracted the good out of it. I didn't miss the opportunity."
Billy Bush can be seen this fall on ExtraExtra!