Billy Crystal Recalls Turning Down This Iconic Pixar Role: 'I Was Wrong'
Billy Crystal is considered a comedy genius for performances in classic films like When Harry Met Sally, City Slickers, Analyze This, and The Princess Bride. Fans of the legendary actor may not realize that before voicing the beloved character Mike Wazowski in Pixar's 2001 animated movie Monsters, Inc., Crystal rejected a lead role in one of the film company's most popular franchises.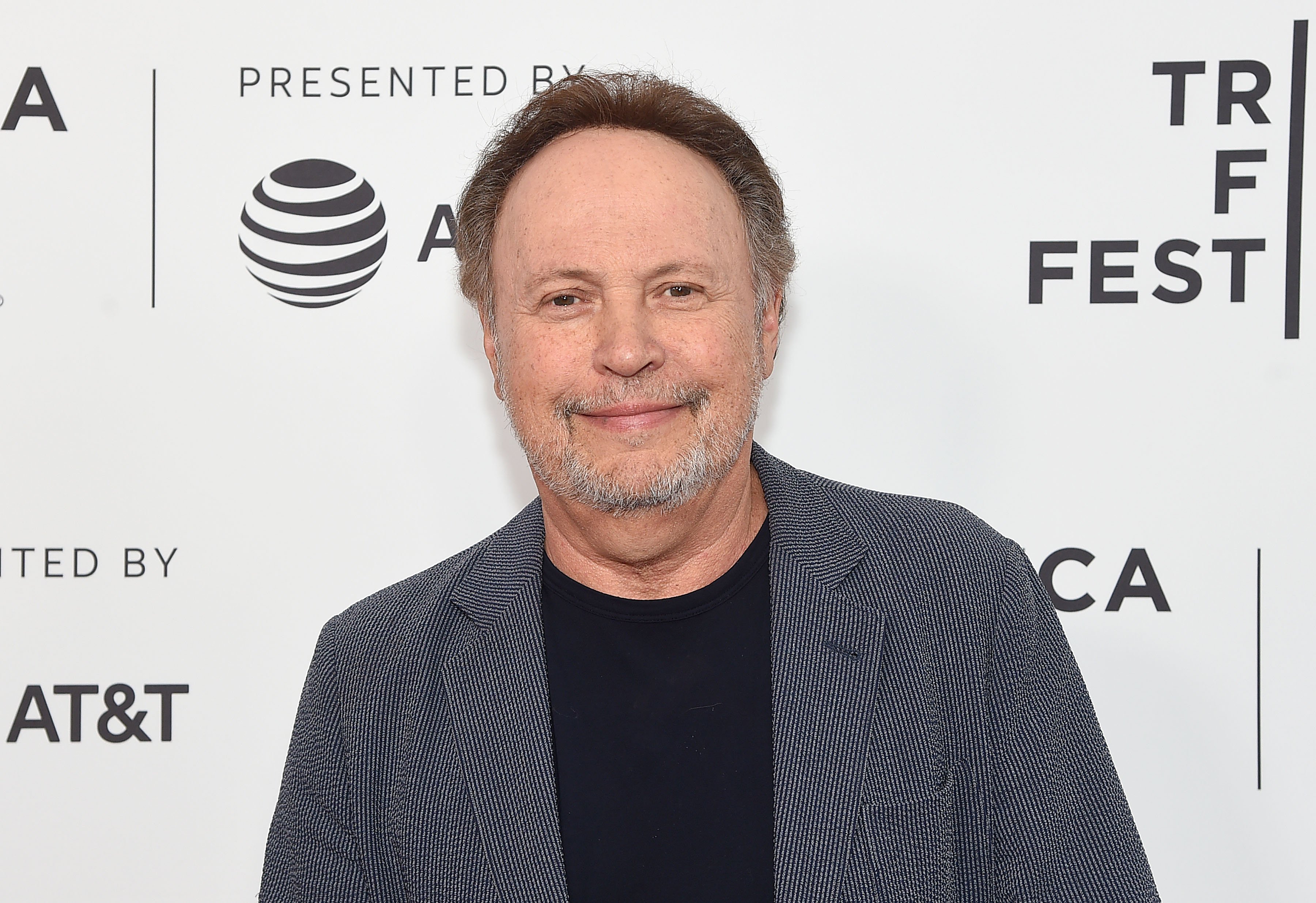 Billy Crystal as Buzz Lightyear?
In a recent interview, Crystal revealed that he was approached by Pixar in the early 90s when the computer animation company was just starting out. Tom Hanks signed on for their first feature film, Toy Story, and Pixar co-founder John Lasseter thought Crystal would be perfect for Woody's nemesis-becomes-bestie Buzz Lightyear.
After Crystal passed on the offer, the role went to Home Improvement star Tim Allen. Crystal didn't give a specific reason for turning down the role, but in hindsight realized his rejection wasn't his best decision-making moment.
"I'm the schmuck who turned down Toy Story," Crystal told Yahoo! Entertainment. "At the time, it wasn't because of any work — it was something else. I also didn't think I was the right voice for that."
Crystal gave props to Allen for truly embodying the part of Buzz. "Tim Allen is great," Crystal remarked. "He has this resonant, big voice of this character that's full of himself."
Pixar borrowed a few lines from 'When Harry Met Sally'
Turns out Crystal got to see firsthand how his voice would've paired with the Toy Story spaceman. Lasseter showed the actor a screen test he had made when Pixar was wooing him for the part. Diehard When Harry Met Sally fans would surely recognize the dialogue Lasseter used to match Crystal's voice with Buzz Lightyear.
"They took dialogue from a scene in When Harry Met Sally when I get mad at all of them," Crystal explained. "[And I say] 'Someday you'll go 15 rounds over who is going to get this stupid wagon-wheel coffee table.'"
Hearing his own voice come out of Buzz Lightyear's mouth onscreen with all the perfectly-timed gestures, Crystal regretted not taking on the role.
"So it's Buzz Lightyear doing those lines, and then at the 'stupid wagon-wheel coffee table' it cut wide and little Buzz is standing under a big stupid wagon wheel coffee table," Crystal described. "And then when he goes, 'I was being nice,' the visor from his helmet closed."
He added, "I went, 'You know what? I was wrong.'" 
Billy Crystal immediately accepted 'Monsters, Inc.'
With the 20th anniversary of Monsters, Inc. this month, Crystal recalled getting another offer from Pixar when they wanted him to voice the part of one-eyed monster Mike Wazowski. This time, the actor didn't hesitate.
"I'm in my office … and John Lasseter's on the phone," he remembered. "I said, 'All right listen: Whatever it is, yes!'"
Mike has turned into a recurring role for Crystal, where he went back to the mic for the 2013 prequel Monsters University and the Disney+ series Monsters at Work. The Forget Paris star relishes playing the green monster.
"Mike is one of my favorite characters — if not my favorite character — to play because I'm so free with him," Crystal remarked. "It's just audio, it's not like we're shooting it. It was a great experience [then], and it continues to be."