Billy Joel Thinks Taylor Swift Is Like The Beatles
When it comes to music, both Taylor Swift and The Beatles are considered influential. During an interview with USA Today, Billy Joel shared that he thinks Taylor Swift's talent is similar to The Beatles' impact on the music industry.
While one might not think of Taylor Swift and The Beatles as having similar music, the artists are universally influential when it comes to the music industry. In an interview with USA Today, famed musician Billy Joel compared Swift's talent to The Beatles.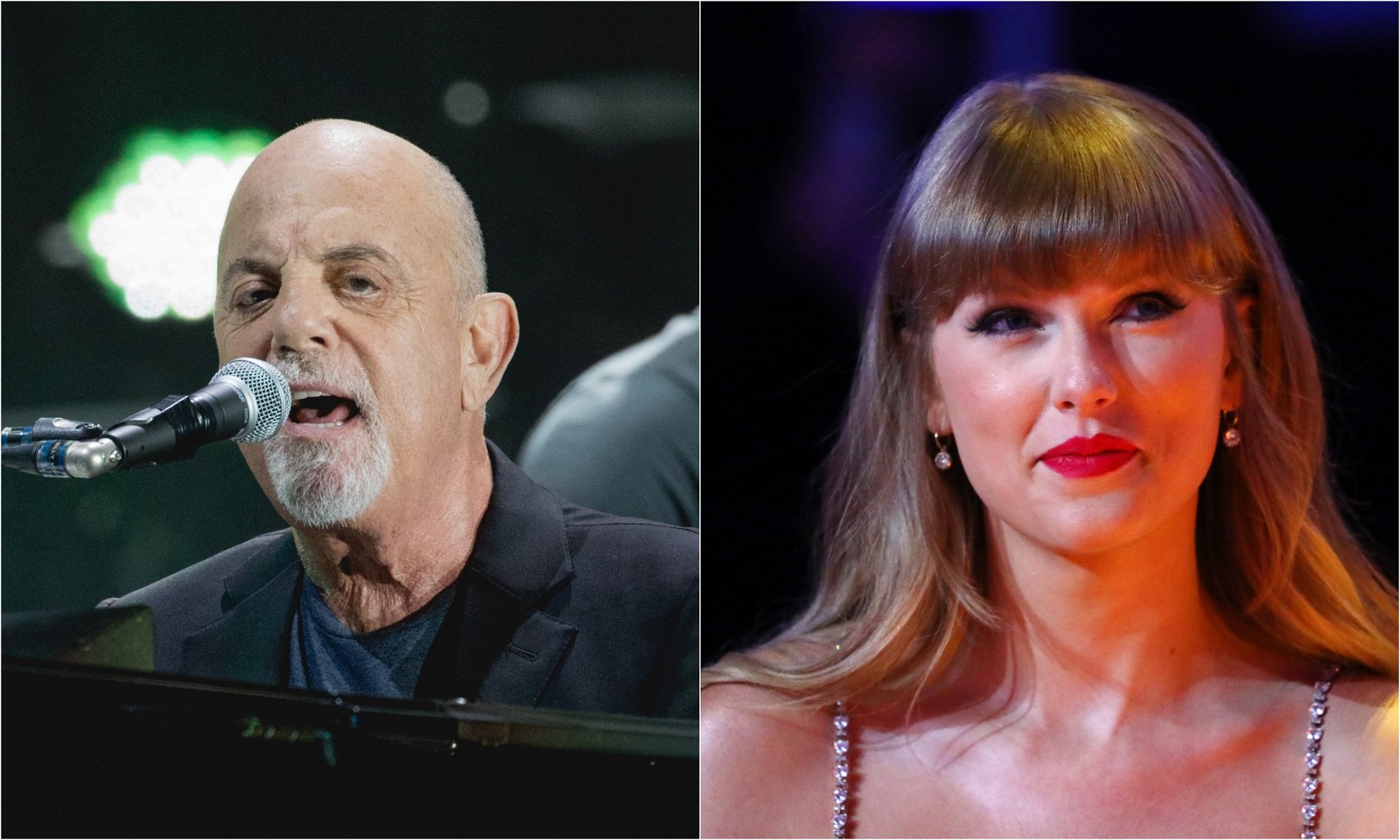 Billy Joel thinks Taylor Swift is similar to The Beatles
On Nov. 3, USA Today published a lengthy interview with Joel. In the interview, Joel discussed his career and what he thinks of current musicians and singer-songwriters.
When asked about today's popular singers, Joel went out of his way to compliment Adele and Swift. With his answer, Joel compared Swift's talent to that of The Beatles.
"Adele is a phenomenal singer, kind of a (Barbra) Streisand throwback. Taylor (Swift) is also a very talented girl and she's productive and keeps coming up with great concepts and songs and she's huge. You have to give her high marks. She knows music and she knows how to write. She's like that generation's Beatles," Joel told USA Today.
Taylor Swift saw Paul McCartney in concert
John Lennon, Paul McCartney, George Harrison, and Ringo Starr performed as The Beatles from 1960 until 1970. While Swift never saw The Beatles perform live, she did see McCartney in concert.
During an interview with Rolling Stone featuring Swift and McCartney, Swift shared what it was like to see McCartney in concert, saying:
"I think it's so cool that you do projects that are just for you. Because I went with my family to see you in concert in 2010 or 2011, and the thing I took away from the show most was that it was the most selfless set list I had ever seen. It was completely geared toward what it would thrill us to hear. It had new stuff, but it had every hit we wanted to hear, every song we'd ever cried to, every song people had gotten married to, or been brokenhearted to. And I just remembered thinking, 'I've got to remember that,' that you do that set list for your fans."
Taylor Swift learned a 'lesson' from the Beatles member
In the interview with Rolling Stone, Swift admitted that she learned a valuable "lesson" after seeing McCartney perform. When it came to her own career, Swift decided to be "selfless" the same way McCartney was with his concert setlists.
"I think that learning that lesson from you taught me at a really important stage in my career that if people want to hear 'Love Story' and 'Shake It Off,' and I've played them 300 million times, play them the 300-millionth-and-first time," she said in the interview. "I think there are times to be selfish in your career, and times to be selfless, and sometimes they line up."
McCartney agreed with Swift, adding, "I always remembered going to concerts as a kid, completely before the Beatles, and I really hoped they would play the ones I loved. And if they didn't, it was kind of disappointing. I had no money, and the family wasn't wealthy. So this would be a big deal for me, to save up for months to afford the concert ticket."
On Nov. 12, Swift will release her re-recorded album Red (Taylor's Version).