Billy Joel's 1st Wife Inspired 'Just the Way You Are' But She Only Cared About the Royalties
Billy Joel is officially a legend. With an impressive net worth of $225 million, and tons of top songs that are now considered classics, fans may think Joel has achieved all his goals in life. But that's not the case. Despite all his success, Joel isn't so lucky in love. He has now been married to his fourth wife Alexis Roderick for five years, and hopefully this is the lasting love he has written about in so many of his songs. Joel's romantic work has been inspired by his various wives throughout the years, a lot of his most romantic numbers were written for his first wife, Elizabeth Weber.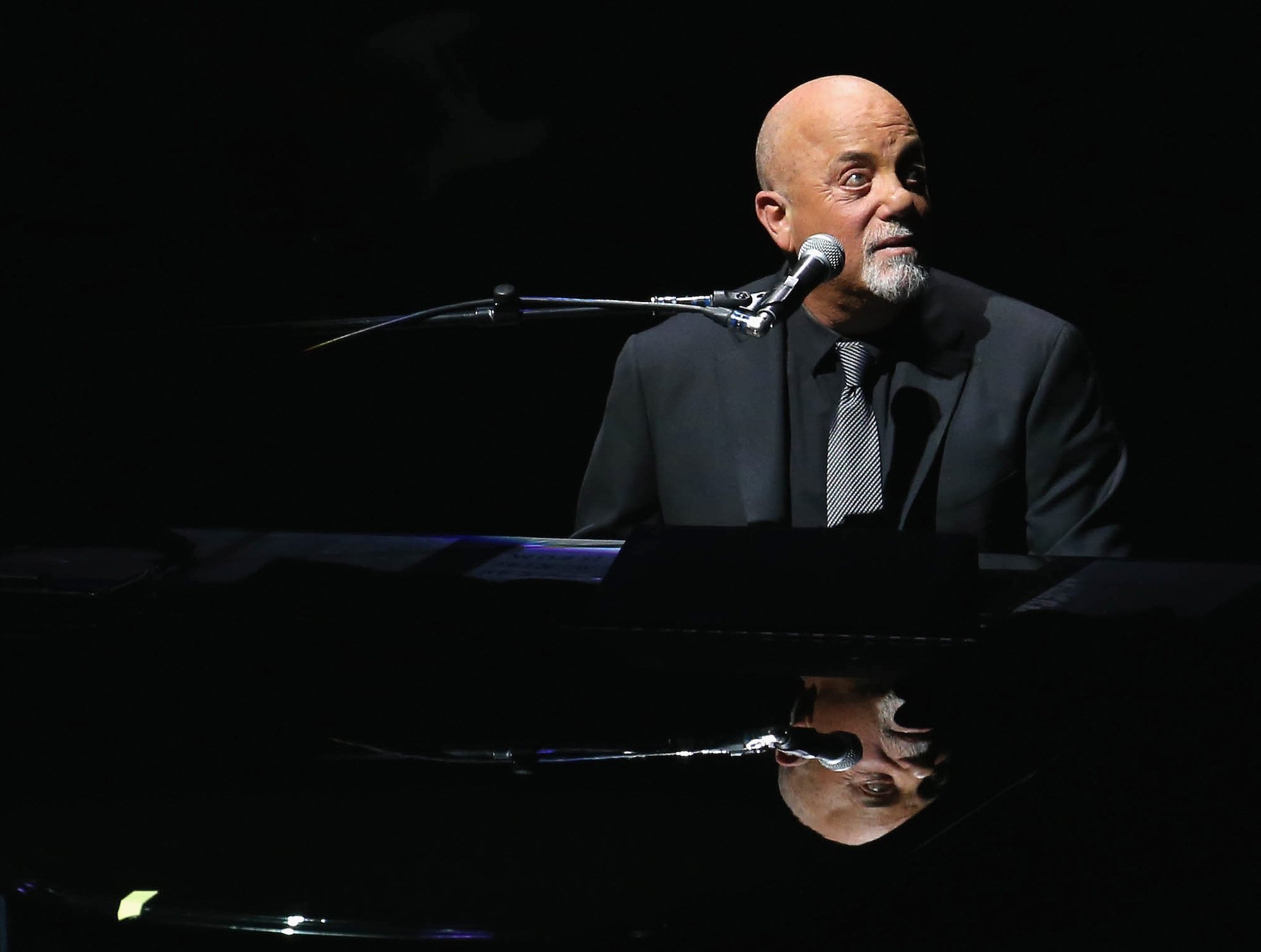 Billy Joel had a dramatic first marriage 
Joel's first marriage may have inspired some great songs, but the way these two got together was not exactly romantic. Weber was already married when she and Joel first met in 1970. Not only was she taken, but her husband was Joel's bandmate, Jon Small, according to Biography. Joel was 21 at the time, and his attraction for Weber led to an affair. He was clearly not in the best state of mind at the time, and even went to a mental institution with suicidal thoughts after Weber left both him and Small. 
But that wasn't the end for Weber and Joel. The two got back together, and married in 1973. Joel allowed Weber to manage him, and even hired her brother to work for him. It ended up being a big mistake. 
"Just the Way You Are" was written for Billy Joel's first wife 
Joel wrote three of his biggest hits for his first wife. "She's Got a Way," "She's Always a Woman," and "Just the Way You Are" are all inspired by Weber, but instead of seeing them as romantic gestures, Weber saw them as business opportunities. Apparently when Joel played her "She's Got a Way," and "She's Always a Woman," Weber reacted by asking if she would get royalties for the songs. 
When Joel presented Weber with "Just the Way You Are" as a birthday gift, Weber was more interested in her rights to the song than the thoughtfulness of the gift. She apparently asked "Do I get the publishing, too?" After hearing it for the first time. Even though her reaction to romantic gestures seem bad, it's actually not the worst thing about Weber when it comes to money. Her brother stole money from Joel outright. 
Billy Joel's first wife was more interested in royalties than romance
Weber made it clear that she only cared about money from the beginning, but Joel is a hopeless romantic and didn't want to give up on his relationship with Weber, even after all the red flags. The final nail in the coffin came when Joel was in the hospital following a motorcycle accident. Weber came to him with a contract, asking him to sign over everything he owned to her, according to PageSix. Joel refused, and their marriage was over. 
But taking Joel's money was apparently a family affair. According to LA Times, Weber's brother, who had been acting as Joel's manager, stole $90 million from him, according to Joel. He sued for the money, but Joel's former manager filed for bankruptcy, making it difficult for Joel to collect what he was due. 
For his part, Joel may have learned to stop writing songs about women he loves. According to Songfacts, Joel started to think writing a song about someone meant the relationship won't last. "Every time I wrote a song for a person I was in a relationship with, it didn't last. It was kind of like the curse. Here's your song – we might as well say goodbye now."