Billy Porter Is Going to Be a 'Genderless' Fairy Godmother in 'Cinderella' Reboot
Billy Porter is a multi-talented entertainer known for his roles as Lola in Broadway's Kinky Boots as well as Pray Tell on FX's Pose. He has won numerous awards for his various work, including on Tony Award, one Emmy Award, and one Grammy Award.
Porter's career has been quite exciting so far. It looks like the 50-year-old star will get to add another great project to his list. It has been announced that Porter will be playing a "genderless" Fairy Godmother in Sony's new Cinderella film. Read on below to find out how Porter feels about this and what fans can expect from this interesting Cinderella adaptation.
Billy Porter is a gender-nonconforming LGBTQ advocate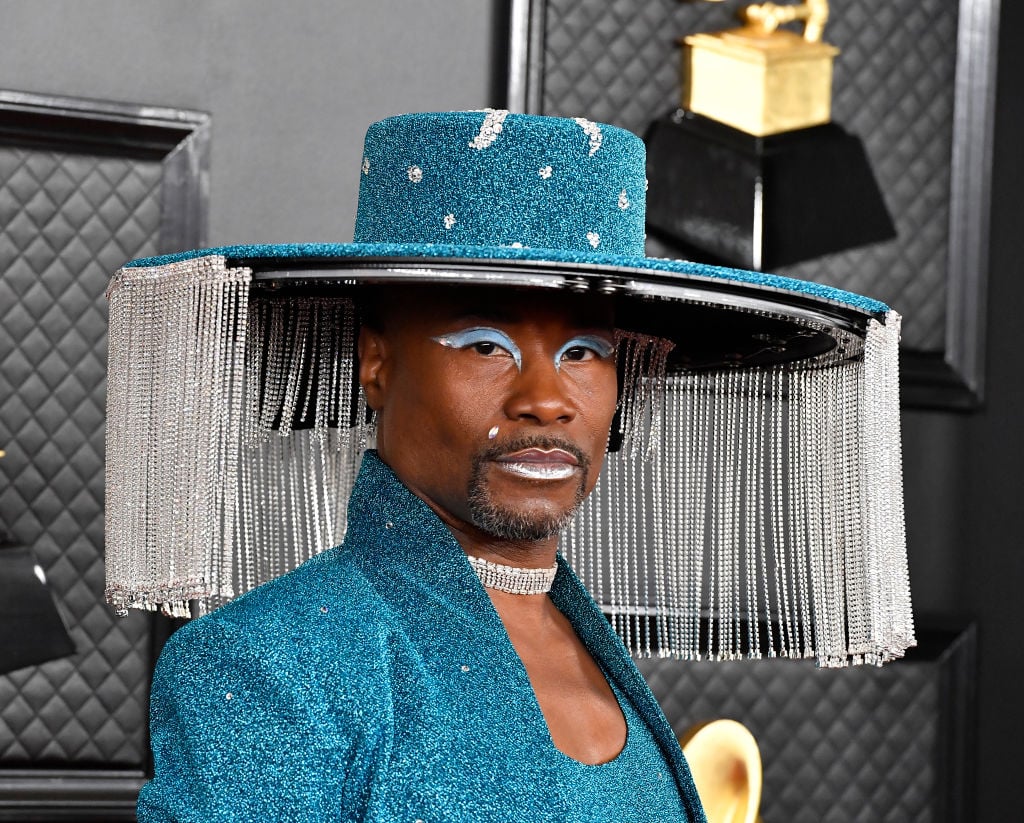 This role seems to be up Porter's alley since fans know him as a gender-nonconforming LGBTQ advocate. Porter himself is a gay black man, so he has been outspoken in fighting for equality and representation on behalf of the LGBTQ community.
He also has been an advocate for gender-nonconformity, highlighting what it says about the gender balance in society when men are not allowed to wear feminine clothes.
Porter told Esquire: "If you're a woman wearing pants, you're inside of the standard, and that's cool. But if a man decides to put on female clothes, it's disgusting. So what are we saying? Once again, male is better and female is disgusting… My masculinity is in question because masculinity is better? F**k that, it ain't."
Billy Porter thinks the 'the kids are ready' for a 'genderless' fairy godmother
By taking on the role of the new "genderless" Fairy Godmother — or Fab G — Porter is continuing to show the world that even classic fairy tales do not have to stick to rigid gender roles. In fact, Porter believes that the younger generation is very open to this change.
"This is a classic, this is a classic fairytale for a new generation," Porter said. "I think that the new generation is really ready. The kids are ready. It's the grownups that are slowing stuff down."
He also shared that this new Cinderella reboot is showing where we are as a society today, saying: "I think it's really special and important when we revisit these classic stories and fairy tales and things of that nature that they reflect where the culture is today, where the world is today… This version of it is very much about the empowerment of women and the idea that women don't need a man to validate their existence on the planet."
The new 'Cinderella' reboot will feature other famous faces
Aside from Porter, fans can look forward to seeing other famous faces in Sony's Cinderella.
Camila Cabello will make her acting debut as the title character. Idina Menzel will play Vivian, Cinderella's stepmother. Pierce Brosnan will play King Rowan and Minnie Driver will play Queen Beatrice. Additionally, John Mulaney, James Corden, and Missy Elliot will make appearances as well.
The role of Cinderella's prince will be played by new actor Nicholas Galitzine.
Filming has recently been postponed due to the coronavirus outbreak
The movie is expected to be released in February 2021, but with the coronavirus (COVID-19) pandemic going on around the world, deadlines are now up in the air in many industries.
Filming for Cinderella started taking place in the U.K. on February 13. However, a month later, it was announced that filming would now be suspended for two weeks as the pandemic develops in both the U.K. and the U.S.
It is unclear if things could go back to normal again after two weeks, but experts believe that preventative measures for COVID-19 need to be in place for at least several months. As such, fans should be prepared for many Hollywood projects to be affected for months to come.