Billy Porter is Making Self-Care a Priority After Admitting He's a 'Workaholic'
Billy Porter may have just come sparkling into the public eye most recently for his daring and gender-bending red carpet outfits, such as his pink caped ensemble at the 2019 Golden Globes, but he's been hard at work as an actor for over 30 years.
From the stage, to the small screen, to the big screen, Porter has been working tirelessly pursuing his passions since he was a child.
Now, at age 50, he's not only learning how to more bravely and boldly express himself in public, but how to practice more self-care in private as well.
Friends and family thought Billy Porter would be a preacher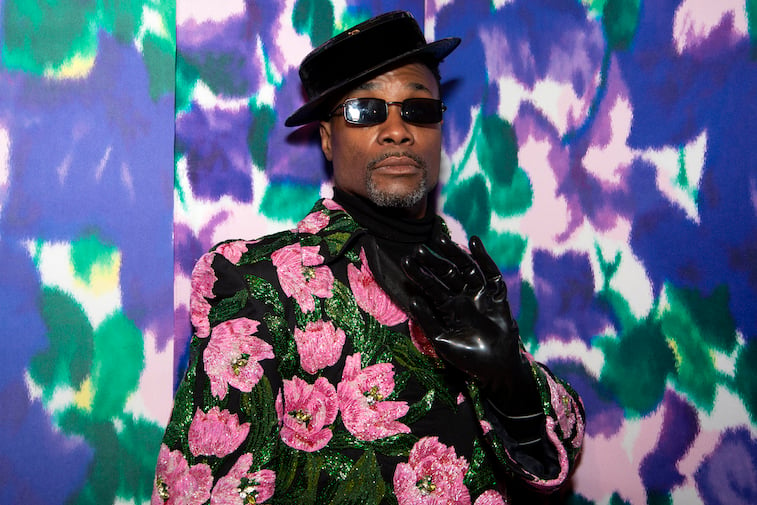 Billy Porter was born in Pittsburgh, PA and knew by age 11 that he wanted to act. He sang in church and was the only student out of 100 at his middle school whose role in the musical wasn't double cast. It may have been one of his first hints at his future in the business. Around the same time, he wowed his community by giving a sermon at his church.
"So many people felt something special—a special energy coming from me in my life early on. And it's immediately about 'little preacher man.' You're going to be a preacher. Because it's the only space that they understand a special energy like that," he told Esquire.
That "special energy" did not lead him to pursue a life in the ministry, but to a scholarship to study drama at Carnegie Mellon. He credits the decision to the insistence of his high school counselors. At the time, he wanted to head straight to New York, but they advised him to get the acting chops to go along with his stellar voice to have a more stable future in the industry.
Billy Porter has won a Tony, Emmy, and Grammy
It seems the advice to study acting paid off for Porter, and continues to pay off for the fans that get to appreciate his work. Porter landed his first Broadway role in Miss Saigon in 1991, followed by his role as Teen Angel in the 1994 revival of Grease.
For a time, he left New York to study screenwriting at UCLA. When he returned to New York in 2010, he was back on Broadway as Belize in the play Angels in America, a hard-hitting drama and a vast departure from his past musical roles.
It was his role as Lola in Kinky Boots just a few years later that really changed Porter's life. He won a Tony for the role in 2013, followed by a Grammy for Best Musical Theater Album for the show in 2014. In 2019, he won an Emmy for his role as Pray Tell in FX's show, Pose.
Billy Porter uses the one-year rule for his clothes
In a recent interview with Hello Giggles, Porter went into detail about how he practices self-care. He is working with Clorox Scentiva to promote the idea that cleaning can be self-care in their "Spring Queening" campaign.
Part of Porter's decluttering efforts, he shared, is to use this popular rule on his clothes: if he hasn't worn it in a year, it gets donated. He makes a point to donate his unwanted clothing to an NYC non-profit, Housing Works, that works to end AIDS and homelessness.
His striking runway clothes, however, are safe from this rule. Pieces that aren't yet featured in a museum are kept by the designers or Porter himself.
Billy Porter is working on not being a perfectionist
Beyond cleaning, Porter does a lot to keep his life in balance. "The self-care thing is new for me as a workaholic, as a person who's just always like work, work, work, work, working," he told Hello Giggles.
The performance work he does, especially on a show like Pose, can leave him emotionally drained. He enjoys meditating (Tara Brach is one of his favorite guides), writing, and listening to music.
His last piece of self-care advice, as a perfectionist himself, that can ring true for all of us is this: "One must allow themselves to forgive themselves for not getting it right, for not being perfect."