Billy Porter's HIV Revelation Helps Break Stigma Around Diagnosis
Billy Porter recently disclosed his HIV status and it's a crucial decision for society.
Billy Porter is an actor and singer who enjoyed a successful career on Broadway before transitioning to roles in television and film projects. An openly gay man, Porter has broken barriers for many LGBTQ people and is widely regarded as not only a style icon but a champion for human rights causes.
Still, a recent announcement from Porter might just be his most groundbreaking one yet, sharing a long-held diagnosis with the public that could help cement his status as one of the bravest performers in the entertainment industry. 
How did Billy Porter become famous?
Porter was born in Pennsylvania in 1969. Growing up in a strictly religious family, Porter turned to the performing arts as a means of self-expression and went on to graduate from the College of Fine Arts at Carnegie Mellon University with a Bachelor of Fine Arts in Drama.
Throughout the '80s, Porter performed with several entertainment groups in and around his hometown/ In 1992, the young man appeared on the TV program Star Search. He won $100,000 and used his experience on the show as a springboard to other career opportunities. 
Beginning in the early 2000s, Porter began a stint on Broadway, acting and singing in productions like Jesus Christ Superstar, Dreamgirls, Songs for a New World, and Angels in America.
In 2013, Porter originated the role of "Lola" in the cult-classic production Kinky Boots, going on to win multiple awards for his work in the stage play. Around the same time, Porter began acting in movies, frequently taking on comedic roles that showcased his brilliant sense of timing. 
What is Billy Porter best known for?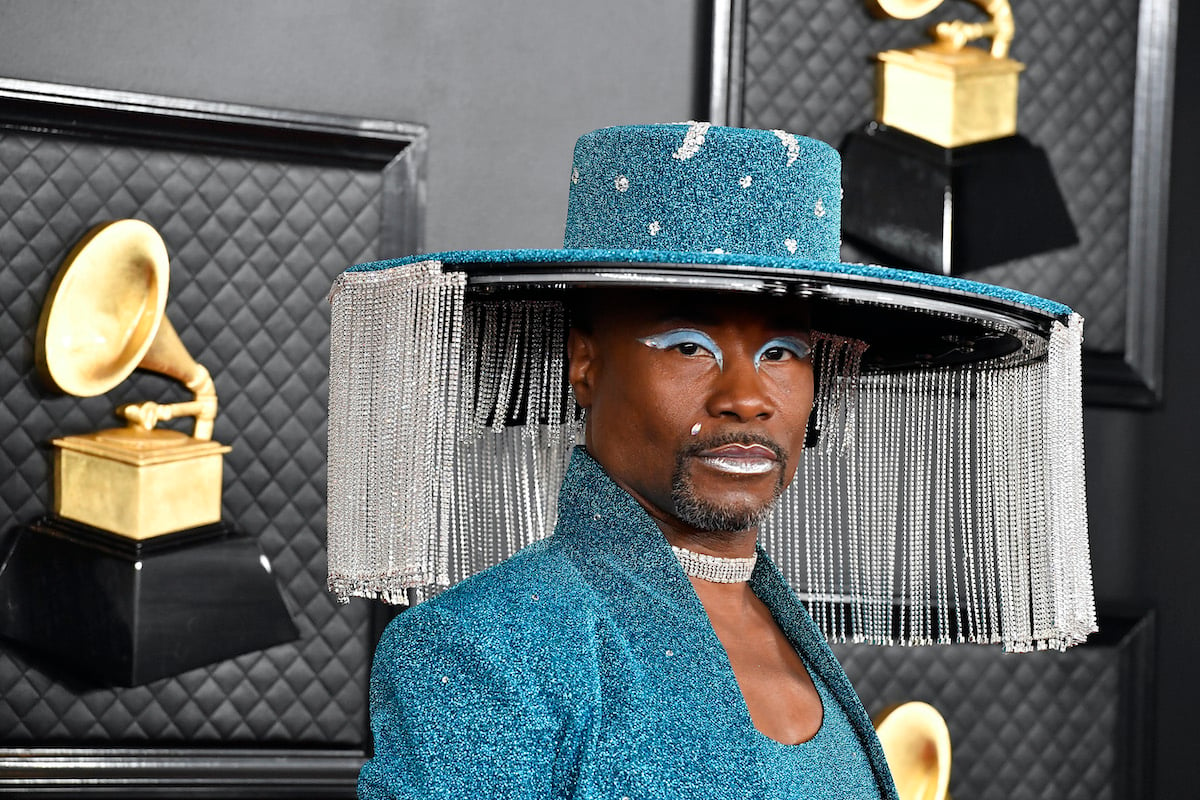 In 2018, Porter began appearing in the hit TV series Pose, a show that details New York City's drag ball culture scene in the '80s. Porter received critical praise for his work in the series from the start.
Over the years since, he has won multiple awards for his role in Pose — including, in 2019,  the Primetime Emmy Award for Outstanding Lead Actor in a Drama Series.
These days, Porter is still actively appearing in Pose, as well as working on multiple other projects in the entertainment space. Porter has also become a tireless advocate for human rights causes, primarily those relating to LBGTQ+ issues.
An openly gay man, Porter has never shied away from being who he is, and he clearly receives joy out of helping others to become their most authentic selves, as well. 
Why did Billy Porter go public with his HIV diagnosis?
In May 2021, Porter shocked the world when he opened up about being diagnosed with HIV in 2007. Porter revealed that after he was first diagnosed, he decided to keep it a secret, telling only select friends and family, but purposely not telling his mother about the diagnosis.
"For a long time, everybody who needed to know, knew — except for my mother. I was trying to have a life and a career, and I wasn't certain I could if the wrong people knew," Porter admitted, as reported by US Weekly. "I didn't want to put her through that. I was embarrassed. I was ashamed. I was the statistic that everybody said I would be. So I'd made a pact with myself that I would let her die before I told her."
Still, Porter eventually decided that he wanted to fully live in his truth, and recently decided to not only tell his mother about his HIV diagnosis, but to let the world in on it as well.
"The truth is the healing. And I hope this frees me," Porter stated.
With so many major projects in the works and so many accolades to his name, Porter is one of the few high-profile men to have gone public with an HIV diagnosis, paving the way for so many others to live in and embrace their stories.