Billy Porter's Message in 'Sesame Street' Is About Accepting Different People
Billy Porter is known for pushing close-minded boundaries surrounding gender expression, and he's not content to make room just for himself. He's dedicated to changing minds and expanding perspectives, and he's using his tremendously (and increasingly) popular platform to do so.
His passion for causes of equality has led him to many high-profile opportunities, and his upcoming appearance on Sesame Street will be a chance to expand his message to a whole new audience.
Billy Porter has spent a lifetime as a performer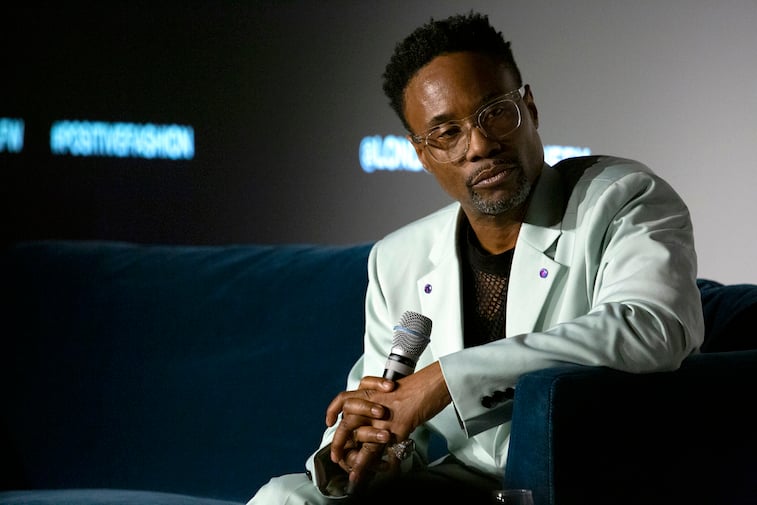 Since his teenage summers spent performing with the group "Flash" to his impressive Broadway performances, Porter has spent his life dedicated to honing his craft as a performer. Performances in Jesus Christ Superstar and Kinky Boots earned Porter rave reviews and a reputation as a stellar actor. That work earned him a Tony in 2013.
His popularity and recognition have gone beyond the theater crowd in recent years because of his role on the hit show Pose. The FX series, which takes a close look at New York City's Black and Latino LGBTQ community and the ballroom scene, has radically changed Porter's career. Pose worked hard to place LGBTQ actors into roles, and Porter's casting helped him break into other opportunities.
Prior to Pose, Porter said he had struggled to get roles that didn't fit him: "I really had a hard time as an out, black, gay actor making any headway. I wasn't having a great time living up to the heteronormative masculinity standard to get the straight male work." The show's popularity and his critically-acclaimed (and Emmy-winning) performance has changed that.
Billy Porter is seeing much more attention
Now that Porter has gone mainstream, his work is expanding as well. Between his show-stopping red carpet appearances, the chance to play a genderless godmother in a production of Cinderella, and a voice performance as Audrey II in the upcoming Little Shop of Horrors, it's clear that everyone who hasn't yet been introduced to Porter's talent is soon going to see it!
He received a lot of attention for his Oscar looks. In 2019, Porter hit the red carpet in a stunning gown that had been custom created by designer Christian Siriano. The dress certainly turned heads and caused a stir, but that's exactly what Porter was trying to do:
"I'm invited to red carpets and I have something to say through clothes. My goal is to be a walking piece of political art every time I show up. To challenge expectations. What is masculinity? What does that mean? Women show up every day in pants, but the minute a man wears a dress, the seas part."
He is determined to use his platform and his popularity to change minds about the limitations of gender expression. He wants to give everyone who feels out of place and unheard the freedom to be accepted for who they are and express themselves in the way that best fits.
Children will get to hear the message on 'Sesame Street'
Porter is going to get the opportunity to share that message even more broadly when he appears on an upcoming Sesame Street episode wearing that famed gown.
Further explaining his passion for fashion and how he uses clothing to spread his message, Porter said: "I'm first-generation post-civil-rights movement, and we were always taught to dress for the job you want, not the one you have . . . and that has been my life's mantra."
He knows that it's not a message everyone will receive kindly, and he has no time for the critics who would try to shut down his quest for tolerance, acceptance, and freedom of expression.
When commenters took to his Instagram post teasing the Sesame Street appearance, he was quick to clap back. Many commenters pointed to Porter's appearance as somehow sexually deviant.
Porter responded, "Like, what about me singing with a penguin [on Sesame Street] has anything to do with what I'm doing in my bedroom? The really interesting thing for me is that that's what it's all about when it comes to LGBTQ people — the first thing everyone wants to talk about is how we having sex. Stay out of my bedroom and you will be fine — that is none of your business."