Billy Porter's 10 Most Powerful 'Pose' Moments
Billy Porter is up for his second Emmy nomination for "Pose" after a historic win last year, he continues to prove why he deserves it
Last night at the (virtual) Democratic National Convention, Billy Porter graced viewers with his presence and with his vocals. The Emmy-, Grammy-, and Tony-winning actor teamed up with rock icon Stephen Stills for a moving rendition of "For What It's Worth," a 1966 protest song by Buffalo Springfield. Porter's singing skills have only been highlighted a few times on Pose, the Ryan Murphy-led FX show for which Porter won a historic Emmy last year and is nominated again this year.
Billy Porter has delivered some of the most powerful scenes throughout Pose's two seasons alongside the incredibly talented and underrated trans actors on the show. He's proven he has an awesome ability to deliver the full spectrum of human emotions while in the character of flamboyant emcee Pray Tell.
Billy Porter and Mj Rodriguez take 'Pose' viewers 'Home'
"Love is the Message," the sixth episode of Pose's first season, has been hailed as a masterpiece of TV that takes viewers on an emotional rollercoaster unlike anything they've ever experienced before. The episode's climax comes at the local hospital's AIDS benefit concert when Pray Tell and Blanca (Mj Rodriguez) deliver a showstopping performance of "Home" from The Wiz. Both Porter and Rodriguez's powerhouse vocals are on full display here, and it remains one of the show's standout moments.
'Ain't no going back now'
Pose takes place in New York City at the height of the HIV/AIDS epidemic, and has drawn praise for its portrayal of the struggle that so many LGBTQ HIV-positive people faced, as well as the strength of those who survived and lived with the virus. The "Love is the Message" episode contains a textbook example of that nuance when Pray Tell visits his partner Costas (Johnny Sibilly) in the hospital. As he lay dying of an AIDS-related illness, Pray Tell gets into the small hospital bed with Costas and reflects on the happiness that they felt before "this AIDS mess." It's a heartwrenching reminder of how much the epidemic affected the LGBTQ community at the time, and Pray Tell's conclusion that there "Ain't no going back now" speaks to the strength of those who survived AIDS victims.
Pray Tell confronts his past
In Pose's second season, Billy Porter's character has to come to terms with being molested by his late stepfather. While hospitalized for an adverse reaction to AZT, Pray Tell dreams that his stepfather is in the room with him, and has a conversation with him as he reckons with his past of being abused and struggles to forgive him.
Paying homage to 'A Star is Born'
In a dream sequence while Pray Tell is in the hospital, he envisions himself in the place of Judy Garland, singing "The Man That Got Away" from the 1954 version of A Star is Born. His performance captures the magic of Garland's original while reinvigorating it with his own soaring vocals.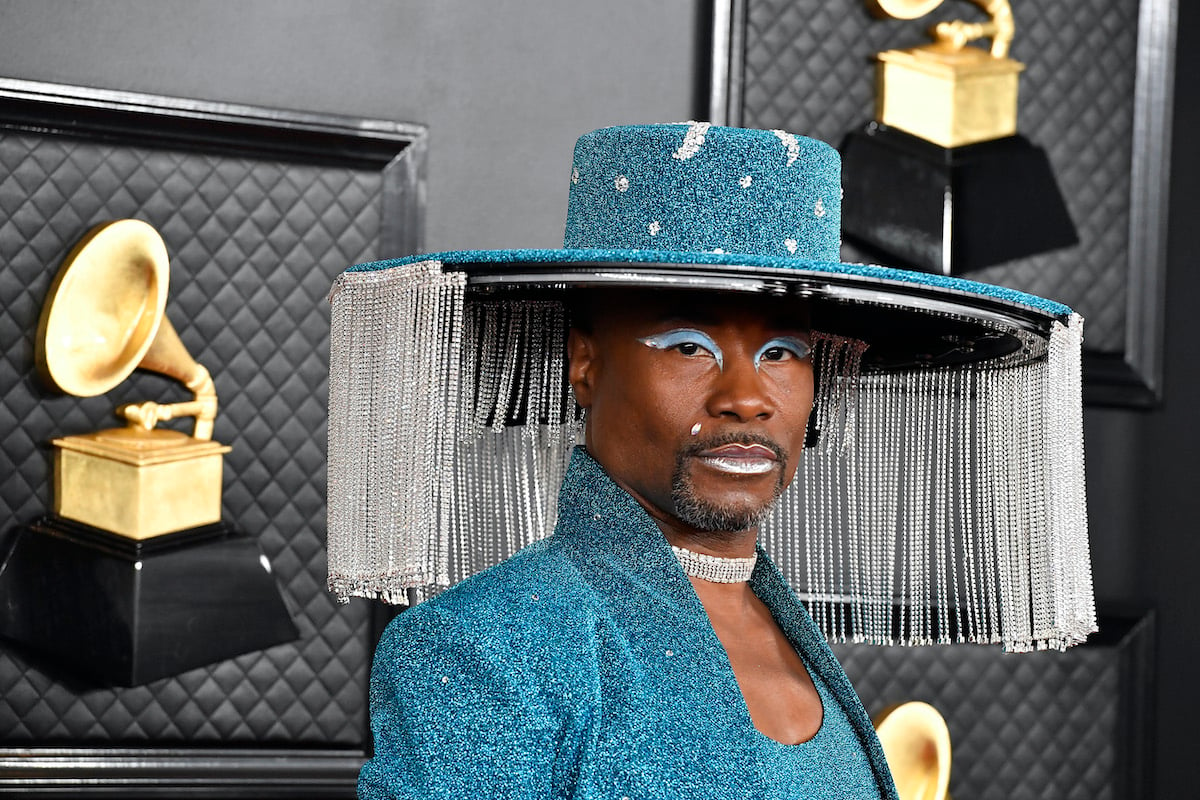 RELATED: Emmy Favorite Billy Porter Says 'Pose' Completely Changed His Career
Pray Tell receives wisdom from beyond the grave
The tragic death of Candy (Angelica Ross) in Season 2 left both fans and the show's characters heartbroken, but probably not as much as Pray Tell. He had ridiculed her and dismissed her dreams just before she died, and the guilt haunted him when he dreamt that she was paying him a visit from beyond the grave. He's then left with a renewed appreciation for life and the people around him.
Billy Porter and Dyllón Burnside make TV history
Making TV history is something that Pose is familiar with, and we were reminded of that in Season 2. A steamy sex scene between Pray Tell and Ricky Wintour (Dyllón Burnside) was the first time two Black gay men were portrayed having sex on TV.
Pray Tell and Blanca's reprise
After the incredible "Home" duet from Season 1, Season 2 had big shoes to fill when it came time for another musical performance. Billy Porter and Mj Rodriguez gave us just that when they returned to the local hospital's AIDS cabaret and teamed up for an uplifting rendition of Stevie Wonder's 1976 song "Love's in Need of Love Today." Both of their vocal talents are undeniable, so it's no surprise that Mj Rodriguez was able to bring down the house as Audrey in "Little Shop of Horrors."
Pray Tell acts up
In the late '80s and early '90s, AIDS activist group ACT UP sought justice for those affected by the AIDS epidemic as the government seemingly stood by and did nothing. In the Season 2 premiere episode, hospital nurse Judy (played by Sandra Bernhard) tries to lift Pray Tell's spirits by taking him to an ACT UP organizing meeting. It's there that Pray Tell's political fire is lit, and he soon takes that frustration to the ballroom and beyond.
Elektra faces Pray Tell's wrath
Ballroom matriarch Elektra Wintour (played by Dominique Jackson) is often the subject of criticism by her peers for her expensive taste and little regard for those in her community. So when she doesn't show up for an ACT UP protest at St. Patrick's Cathedral in Manhattan—which was based on a real-life event—she gets read for filth by Pray Tell at the next ball. He roasts her for turning her back on her community when they needed her, and urged everyone in attendance to "wake up" before angrily storming out of the ball.
Butch queen's first time in drags at a ball
In the second season finale of Pose, the men of the show got a taste of what it's like to be a woman by participating in one of ballroom's oldest categories: "butch queen's first time in drags at a ball," where men put themselves in drag with often messy results. Not Pray Tell, though. Billy Porter was a natural as he strutted into the ballroom in his new drag persona, no doubt helped by his Tony-winning experience in Kinky Boots.