Bindi Irwin on the Grandpa Steve Irwin Might Have Been: 'He Would've Just Whisked Her Away Into the Zoo'
Bindi Irwin and family talk about how Steve Irwin would have been as a grandpa: 'He would just be insanely excited.'
Bindi Irwin carries on father Steve Irwin's legacy with her newborn baby girl. After Steve's death in 2006, the family imagines the kind of grandfather he'd be. One thing everybody's certain of? He would have shown up to all of little Grace's biggest milestones wearing his signature khakis.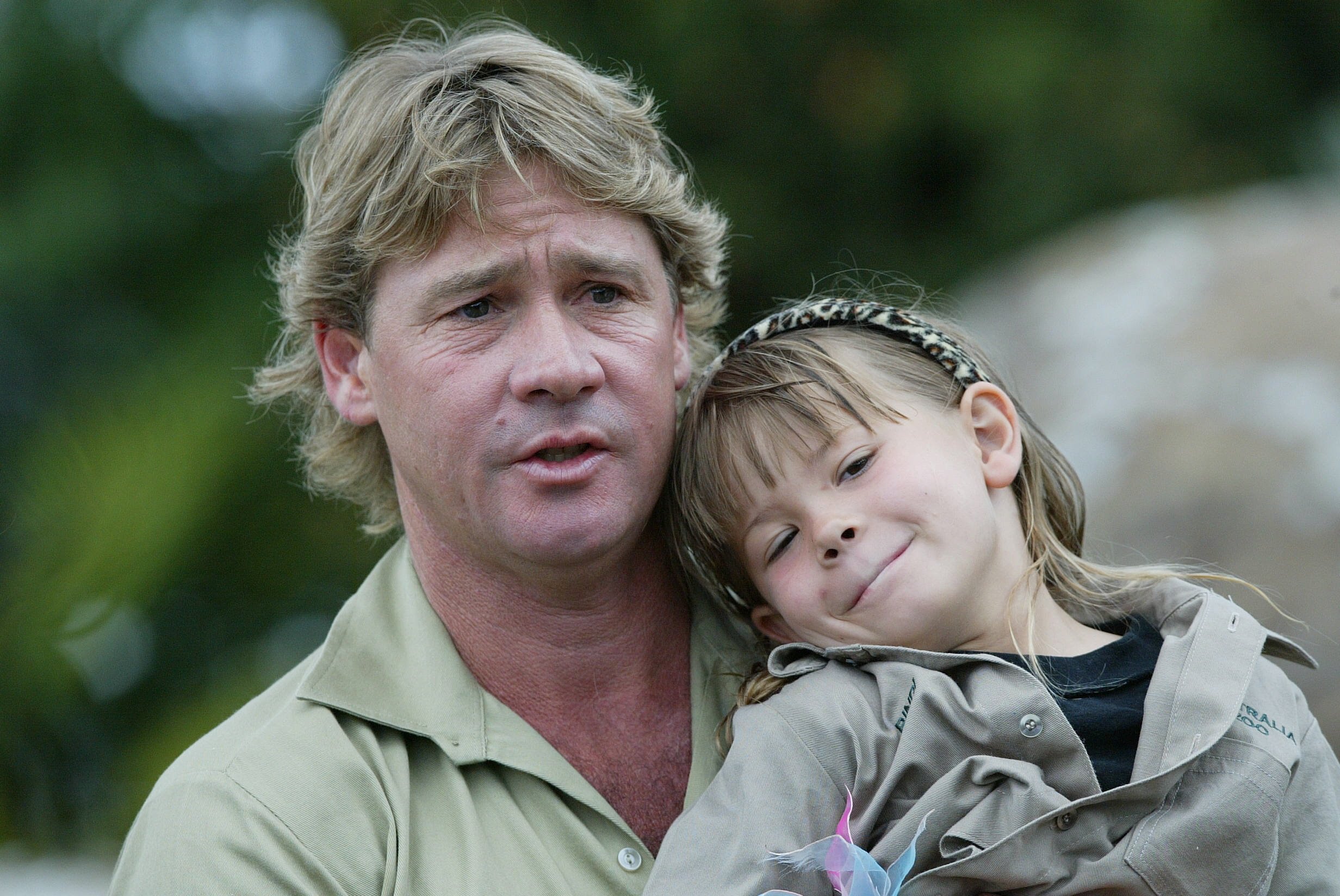 Bindi Irwin and family imagines the sort of grandpa Steve Irwin would have been
Bindi and her husband, Chandler Powell, welcomed Grace in March 2021.
When Entertainment Tonight spoke to Terri (Bindi's mother) and Bindi in Feb., the almost-grandmother said she's sure her late husband would have been "over the moon" about becoming a grandfather.
"He would've been a good, good grandpa," said Bindi. "Yeah, he really would've been. I don't think we would've ever seen our daughter. He would've just whisked her away into the zoo and it would've been perfect."
"I will say one thing for sure is you would never have to wonder what he would've worn during any of the milestones," added Terri. "He would've worn khaki to the wedding, khaki to everything."
Bindi's brother, Robert, agrees that his father would have been "insanely excited" to add another Irwin to the family.
"I think it's really special that as a family we get to remember him, honor him in absolutely everything that we do," he said. "And make sure that that legacy never, ever dies no matter what. And now with a new little wildlife warrior taking on the charge, he would just be insanely excited. I can't even imagine. It'd be amazing!"
'Grace is the next generation'
Just after the birth of Bindi's daughter, Terri took to Twitter to share her joy and muse on how Steve would have felt.
"Love is not a big enough word," she tweeted. "My heart is so incredibly happy. And I know that Steve would be beyond proud. Grace is the next generation to continue his mission and message of conservation. She chose her parents wisely. Bindi and Chandler are already the best parents ever!"
Bindi Irwin's daughter is already wearing khakis, just like Grandpa Steve
Mom and Dad wasted no time getting Grace suited up for the zoo.
Recently, father Chandler Powell posted a photo of him and Grace with the caption, "Dad and daughter khakis." Bindi responded with: "My heart."
We learned in April that Grace was gifted her first set of khakis when she turned one month old.
"To celebrate one month, our beautiful Grace Warrior received her first khakis and met the star tortoises here at Australia Zoo," Bindi wrote. "We're so proud of our Wildlife Warrior princess. I know our darling girl is going to grow up caring for Mother Earth and all her animals."