'BIP' Alum Dylan Barbour Is Trying to Set up His Mom on Instagram–Tyler Cameron Is Banned From Participating
Bachelor Nation first met Dylan Barbour on Hannah Brown's season of The Bachelorette. He didn't get a ton of screen time, but franchise fans got to know him a lot better the following summer when he starred on Bachelor in Paradise.
From the second Barbour stepped foot on the beach, he had one woman and one woman only in mind: Hannah Godwin. Godwin flirted with a few options early on but eventually landed on Barbour. The couple got engaged at the end of the season and are still happily together today. They're even beginning to plan their wedding.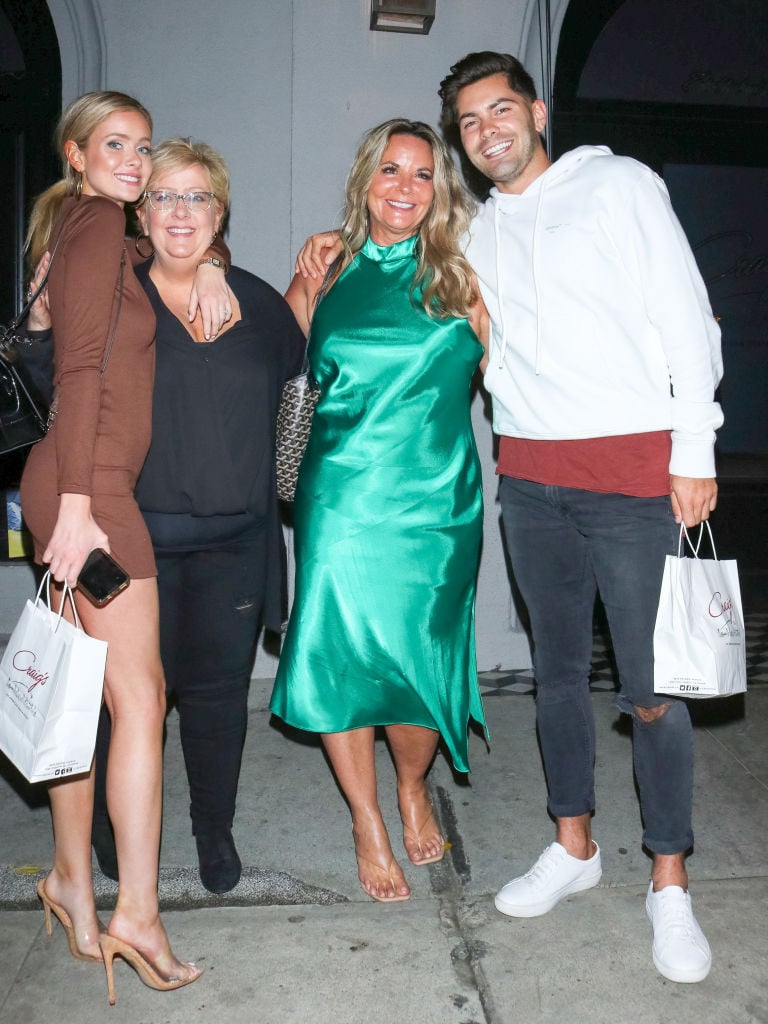 Dylan Barbour is looking for a stepdad
Now that Barbour is as good as married, he wants his mom to find her "Mr. Right."
"My mom has been there for each of her three sons through all the relationship issues. The break ups, the make ups, and everything in between. She even powered through flying down to Mexico to meet her future daughter in law without even knowing her prior + it wasn't aired (commitment amiright?) 😂" he wrote on Instagram. But what may seem like your average Mother's Day post is so much more. Barbour wants to "start a movement."
"Given all of that, I've decided to start a movement (with Momma Barbour's approval). It's now our turn to support her. This is my (our) notice to the world that #DateDylansMom is now in full effect!!! We're on the lookout for Mr. Right. Only one restriction: @tylerjcameron3 is banned from participating. Submit potential suitors below but just know he's gotta get through the 3 of us first ☺️" he concluded.
Barbour and Tyler Cameron became friends on Brown's season of The Bachelorette. Cameron responded to the post not with a pitch for himself (because he's been banned), but with a pitch for his dad.
"Since im out of the race maybe we can set her up with pops. Could you imagine all of the fun activities. We can make bunk beds and be step brothers. I'm to big for top bunk so im already calling bottom," he responded.
"we should make it one big full sized bed," Barbour responded.
Fans like the idea of Mr. Cameron and Mamma Barbour getting together.
Bachelor Nation's reaction to #DateDylansMom
Dating app Bumble commented on the post showing their support for #DateDylansMom
"If this is the 2020 version of billboard dad, we are here for it. Also, your mom is an absolute CATCH 💛" they wrote. And fans seem to agree.
Some fans noted that they'd love to watch Cassandra Barbour find love as the bachelorette.
"Clare is cancelled. Let's get a season of Bach w Dylan's mom as the lead. And never use her name. Simply call her 'Dylan's mom' the whole time. And instead of CH doing the roses, let Dylan do that part. 😂😍 I would absolutely watch this," commented one fan.
The comments are filled with fans commenting on how beautiful Mama Barbour is–"Shouldn't be hard to find a guy!"
Good luck, Dylan! Here's hoping Cass Barbour finds someone she likes enough to give her final rose to!
Read more: 'The Bachelorette': Kaitlyn Bristowe on Being Grateful for and Wanting 'to Throat Chop' Jason Tartick While Isolating Together