'BIP': Dean Unglert Wants to Get Back Into Shape for Caelynn Miller-Keyes
Dean Unglert and Caelynn Miller-Keyes got together on the most recent season of Bachelor In Paradise. The two had an immediate connection but Unglert decided to leave the show after realizing he couldn't be what Miller-Keyes wanted: a "real" boyfriend. But as Bachelor In Paradise fans aren't soon to forget, Unglert came back to the beach a few episodes later, realizing he'd made a mistake with the former beauty pageant queen. He asked her to leave the show with him so they could be together. She said yes and, today, they're one of two BIP couples still together (along with Dylan Barbour and Hannah Godwin, who are engaged).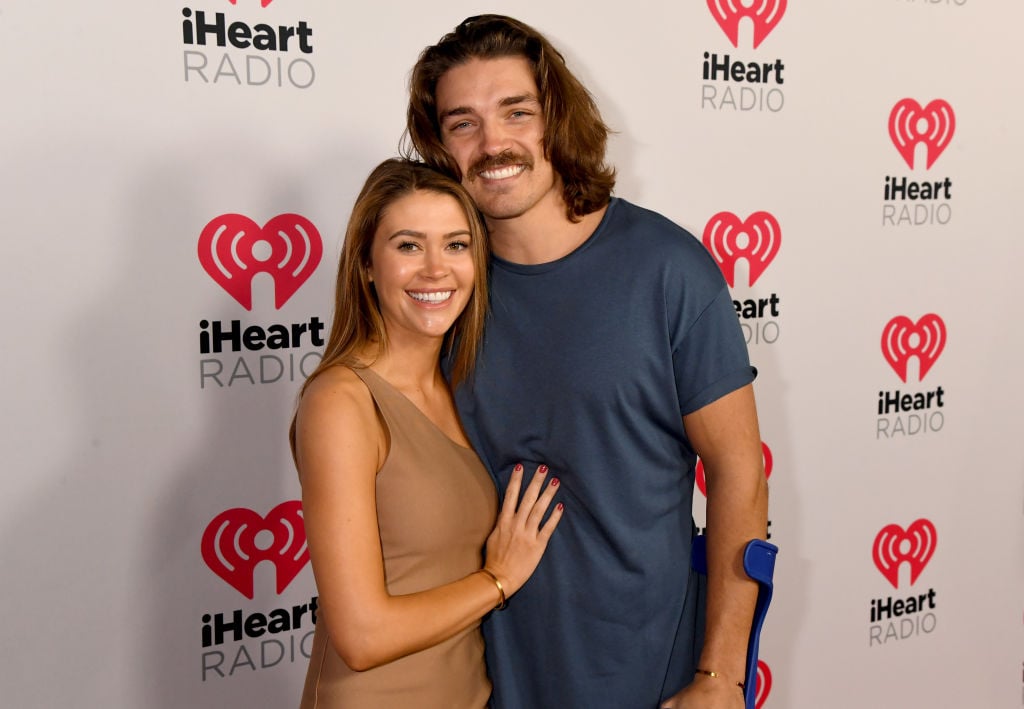 Since their time in Mexico this past summer, Unglert and Miller-Keyes have been traveling non-stop. When they're not traversing volcanoes or exploring old European cities, they're road-tripping in Unglert's van to the beach or places like Joshua Tree. Luckily for Unglert (who lives in the van full-time), Miller-Keyes is a fan of the #VanLife.
Dean Unglert on getting in better shape this year
With all the traveling he's done this year, Unglert says it's been hard to stick to a consistent workout routine. In a recent blog post he wrote about his 2020 resolutions, Unglert listed getting "back in shape."
"I also want to get back in shape. In 2019 I got a lot stronger in my legs and my conditioning improved but I also gained a little bit of weight because I stopped working out. My core and arms took the biggest hit from my lack of exercise so I hope to get back to a place where I'm happy with how I look with my shirt off. If not for me, at least for Caelynn," he wrote.
Dean Unglert's 2020 resolutions
In addition to getting back in shape, Unglert is going to focus on recovering from his recent injury for the first part of 2020.
"First things first, I am going to focus heavily on my recovery. I hope to walk out of the doctors office, without crutches, on February 3rd (exactly 6 weeks after my surgery). From there, physical therapy and rebuilding muscle will be incredibly important. I'm beyond optimistic I'll have a full recovery and get back to doing all the things I love in no time," he wrote.
Additionally, the reality star wants to improve his photography skills–something he really took to in 2019.
"I'll continue to focus on my photography and hope to see more improvements as the year goes on. In fact, I have a brand new mirrorless Nikon Z 7 that I finally get to get my hands on. I'm looking forward to learning the ins and outs and seeing what it's capable of," he wrote.
Lastly, he wants to start eating completely plant-based meals.
"I'd really like to transition to a completely plant based diet in 2020. I haven't talked to my ortho yet about how it'll affect my recovery but I think it's a good goal to set. Even if all that comes from it is eating less meat. I think this will be the most challenging thing of all in 2020," he wrote.
Read more: This 'Bachelor' Contestant Thinks Hannah Brown Will Be in Peter Weber's Final Three