'BIP': Demi Burnett Is 'Madly' in Love With New Boyfriend Slater Davis
Demi Burnett has had quite the year when it comes to her love life. Bachelor Nation was first introduced to the reality star when she appeared on Colton Underwood's season of The Bachelor. From there, she went on to Bachelor in Paradise where she broke barriers (and typical Bachelor protocol) by pursuing a woman she'd been dating back in Los Angeles prior to filming. They got engaged at the end of the season but announced their split a few months later.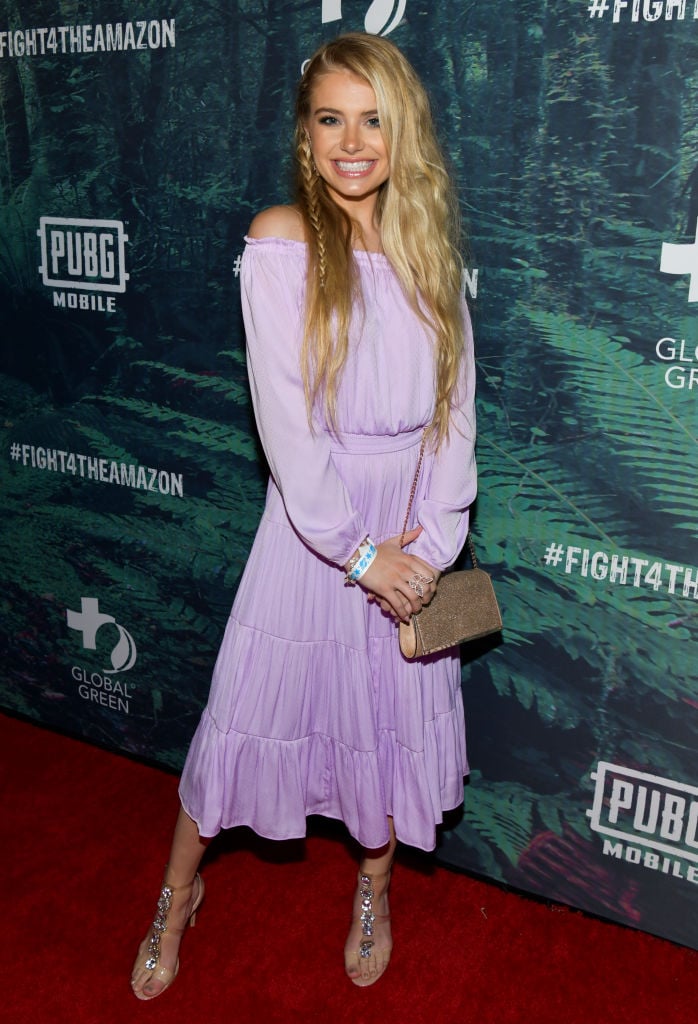 Demi Burnett's boyfriend, Slater Davis
Now, Burnett's got herself a new love interest by the name of Slater Davis. Davis is a musician in Los Angeles. The two seem to be really happy together.
In a recent interview with Entertainment Tonight, Burnett said she and Davis are "madly" in love.  
"He's the best ever. He is so sweet to me. We're so goofy together. We're stupid. We're cute. Like, we're all the things," she said.
"This is my person. This is somebody I want to never not be around," she continued, adding that there's "no drama" between them. "I feel like I learned a lot about myself and things I've done wrong or qualities that I've had that aren't the best that I need to work on, and I've really focused in on that. And it just kind of made me more aware of who I want to be for somebody."
Burnett went on to say that she and Davis "were both, for lack of a better word, players in our past." 
"Speak for yourself!" Davis interjected. 
"Whatever," Burnett said with a smile. "It's just like… you meet somebody who just changes your whole world, and like, how you think about everything."
Davis added that he thinks he and Burnett work so well together because they're great communicators.
"I think the most important thing for us is just our communication skills," he said. "Honestly, like, I've never had that with anybody, not even best friends."
When ET asked the couple about getting married, Burnett said:
"We're both young. We'll get there when we get there." 
Demi Burnett on Hannah Brown spending time with Tyler Cameron in Florida
The publication also asked Burnett about her friend, Hannah Brown. She recently spent some time with Tyler Cameron after his mother's passing to show her support.
Burnett says she's not sure what's going on with that in terms of their relationship.
"Honestly, I've been so busy, I've been running around, I haven't talked to Hannah intimately. We've just been texting a little bit… So, I don't even know what's going on with her, but I'm sure she'll give me the full tea whenever she gets back," she said.
The reality star says she'd be supportive of Brown no matter what happens between her and Cameron.
"I would be supportive of whatever Hannah wanted to do," she said. "I think Tyler's really hot. I think Hannah's really hot, so they'd be great together."
Read more: 'The Bachelorette': Chris Harrison Thinks Hannah Brown and Tyler Cameron Are 'Probably Just Friends' Despite Reuniting in Florida