'BIP': Dylan Barbour Says He and Hannah Godwin Are Looking at Houses in San Diego
Dylan Barbour and Hannah Godwin got engaged on the last season of Bachelor in Paradise. They're the last engaged couple left, in fact. Everyone else has gone their separate ways.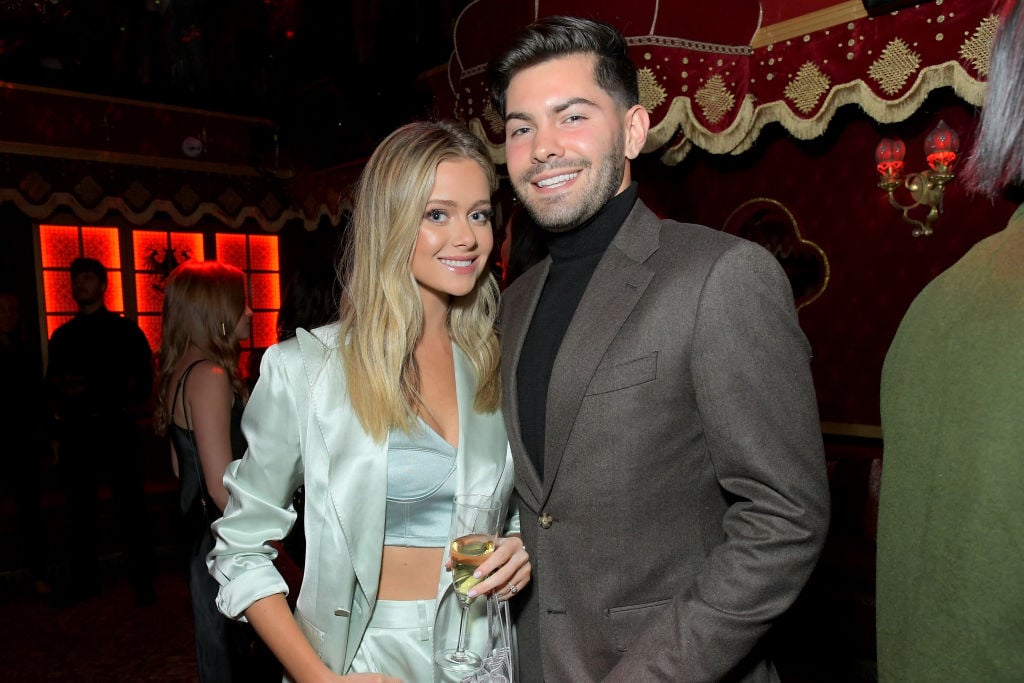 Barbour and Godwin recently had a lavish engagement party in Beverly Hills to celebrate the huge (early) milestone in their relationship. It also felt like a confirmation – a sort of, "yep, we're still doing this."
Hannah Godwin and Dylan Barbour live in different cities right now
Though happily engaged, the couple still doesn't live together. They see each other quite a bit, but Godwin officially lives in Los Angeles while Barbour resides in San Diego.
"Hannah moved to L.A.; I'm living in San Diego right now. We're splitting up our weeks so we can still spend the majority of our time together. We work a lot and are always busy, but we still talk to each other every single day, and I really don't see us not spending five days a week together," Barbour told Glamour back in September.
"Yeah, truly. We're just going to have to figure out where we're going to be. It was difficult, though, being in Birmingham with so much happening [in L.A.] and my work right now is based in L.A. and his work is in San Diego, so we're just going to feel it out and see how it goes. But definitely we obviously…" began Godwin.
"We're going to live together," concluded Barbour.
"Definitely. We just want to make sure it's the right timing," Godwin agreed.
When Godwin and Barbour were on Entertainment Tonight's "Roses and Rose" back in December, they confirmed they still weren't living together.
Barbour told host Lauren Zima (Chris Harrison's girlfriend) he and Godwin see each other three to four times a week even though they live about three hours away from each other. He said, at the time, the trick to maintaining a happy long-distance relationship was keeping each other a priority.
Dylan Barbour and Hannah Godwin are looking at houses
It seems Barbour and Godwin might not be doing the long-distance thing for too much longer. Barbour recently tweeted that Godwin just sent him some San Diego houses to look at.
"Hannah was sending me houses in San Diego this AM," he tweeted.
Fans were, of course, excited to read the news.
"Because where else would you wanna live ?! We stan," responded one fan.
A few other Twitter users responded with location recommendations.
"Ayy come up to Carlsbad," tweeted one person.
"north county is where it's at," wrote another.
When are Dylan Barbour and Hannah Godwin getting married?
Fans also want to know when Barbour and Godwin will be walking down the aisle. As of now, they haven't publically stated a date.
"We definitely talk about it a lot, but we also…we talk about how excited we are, but we also talk about how important it is that we really enjoy this engagement, and just enjoy this whole stage of our lives. We are younger, but we both are ready for all of that, and whenever we are both able to move in together, that's going to be a good time for us to start discussing a wedding and everything like that," Godwin told Glamour.
"We're just enjoying every day we have together and then moving in together, and then kind of figuring out the wedding," added Barbour.
Read more: Some 'Bachelor' Fans Feel Peter Weber's Brother's Questions About Madison Were out of Line, Some Felt They Were Necessary