'BIP' Fans Are Loving Dean Unglert's Latest 'Quirky and Weird' Quarantine Photography Project
Reality stars are getting creative with their time in isolation just like the rest of us. Bachelor in Paradise alum Dean Unglert has always had a penchant for photography, particularly nature photography. His travel blog is covered in beautiful, serene photos taken in the adventurous places he traverses along with Caelynn Miller-Keyes, who he famously left BIP with.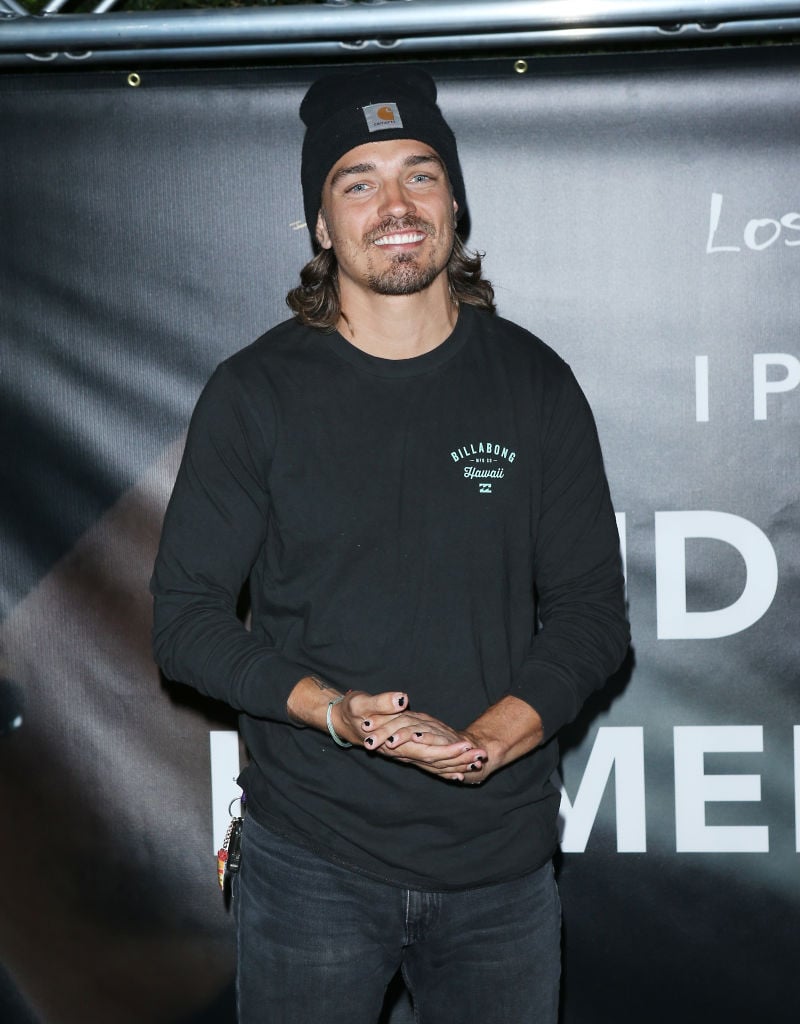 Dean Unglert and Caelynn Miller-Keyes are quarantining together in Los Angeles
Unglert and Miller-Keyes have been hunkering down in the former beauty pageant queen's new Los Angeles apartment. Like many of Unglert's photos, Miller-Keyes' apartment features warm earthy colors and textures. A large photo spanning three canvases that Unglert took even hangs above her couch.
Like so many, Unglert and Miller-Keyes are getting bored self-isolating.
"We're just sitting at home doing the same thing every day, and I feel like I'm in one of those movies where you wake up and it's the same day repeating over and over again," Miller-Keyes said in a recent vlog of hers.
The reality star shared that she and Unglert have spent their time building furniture, playing video games, decorating, organizing, journaling, reading, watching movies, eating, and drinking mimosas.
Dean Unglert's mini photography
It looks like Unglert can add creative photography to his list of quarantine activities. On April 30, Unglert posted a series of photos of a miniature figurine (who looks like him) hiking in what looks to be a vast forest. Miller-Keyes revealed in a behind-the-scenes video on her stories that her boyfriend simply, carefully placed the small figurine in what looks to be an area of their yard. In the video, Unglert is having a hard time getting the figurine to stay up. "They're so small!" exclaims Miller-Keyes.
Fans loved the finished product.
"This is so quirky and weird. Love it," commented one fan.
"These are amazing photos! I love it ❤️" wrote another.
"Hilarious such a smart awesome pic," wrote another Instagram user.
"LOL! This is amazing!😂" commented another.
"I'm very into this," another person wrote.
Some fans told Unglert to "check out @erinoutdoors !!" because she has a similar photography project on her page.
Some fans joked along with Unglert.
"Is it wearing a mask? 😂" asked one person.
"Did you cut your hair?" questioned another.
"I am shocked you left Call of Duty long enough to go for a walk!" teased another Instagram user.
We're sure Unglert and Miller-Keyes will continue to find amusing ways to fill their time while isolating. Their fans are certainly looking forward to it.
Read more: 'The Bachelor': People Are Criticizing Hannah Ann Sluss for Not Social Distancing After Coffee Outing With NFL Player Mason Rudolph