'BIP': Fans Think Dean Unglert Is Starting to Look Like His Dog, Pappy, in Quarantine
Bachelor in Paradise star Dean Unglert has been quarantining with his girlfriend, fellow Bachelor in Paradise star Caellyn Miller-Keyes, in Los Angeles. It seems, at least during the coronavirus (COVID-19) pandemic, Unglert has swapped the van for Miller-Keyes' rustic, minimalist abode. The van emoji in his Instagram bio is now next to "caelynn's apt."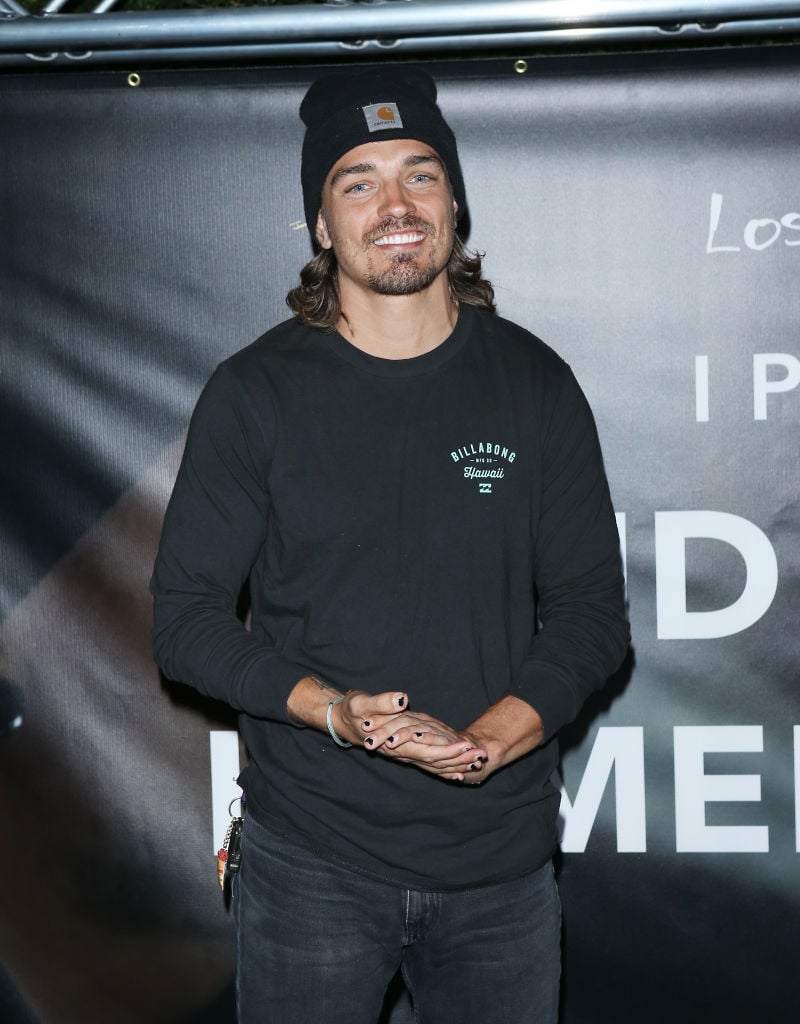 Dean Unglert and Caelynn Miller-Keyes welcome Pappy into their lives
Unglert and Miller-Keyes are hunkering down with their dog, Pappy, who they adopted after fostering in February.
"Somehow this little sh*t convinced us to adopt him. it's not what we wanted to do when we originally fostered him, but d*mnit he left us no choice. this old geezer comes with a laundry list of health complications so we decided to fill his waning years on earth with as much love as we possibly can. and it doesn't hurt that he thrives in the van," he wrote on Instagram of his and Miller-Keyes' decision to adopt Pappy.
Since then, Pappy's become quite popular among Bachelor Nation. Particularly during the pandemic, fans have told both Unglert and Miller-Keyes that they love when images of Pappy grace their screens.
When Dean Unglert really started looking like Pappy
On April 15, Unglert posted a series of him and Pappy wearing matching hats to advertise his latest blog post.
"They say dogs start to look like their owners after awhile. but idk if i believe that," he captioned the photos. "I posted about our oregon trip from last month on my blog, we even got to bring the little man. be sure to click the link in my bio and give it a read! and don't forget to watch caelynn's vlog from our trip on her youtube channel."
"The most handsome men I've ever seen," Miller-Keyes commented on the post.
Fans took to the comments to let Unglert know that they agreed that he and Pappy were indeed starting to look like one other.
"Personally I think you are starting to look more like him," wrote one person.
"Hahahaha nailed it," replied another.
"the most accurate," Unglert agreed.
"You guys looking like twins," commented another Instagram user.
"Hair is the same," wrote one fan.
"Same mustache," wrote another.
"I think he looks like a mixture of you and Caelynn," one person weighed in.
And, of course, there was the typical barrage of "Pappy is so cute" comments.
"Stoopppp so cute," wrote one fan.
"This is my favorite thing on my newsfeed," commented another.
"pappy in that hat is all we need to get us through this," wrote another, speaking for many.
Read more: 'The Bachelor': Kelley Flanagan Is Reportedly Only Hanging out With Peter Weber Again Because He's Acting Different Than How He Was on the Show