'BIP': Hannah Godwin and Dylan Barbour Talk 'Puppy Fever' and Contributing to the Coronavirus Baby Boom
Hannah Godwin and Dylan Barbour got engaged on the most recent season of Bachelor in Paradise. Today, they're the last engaged couple to remain together to come out of the sixth season.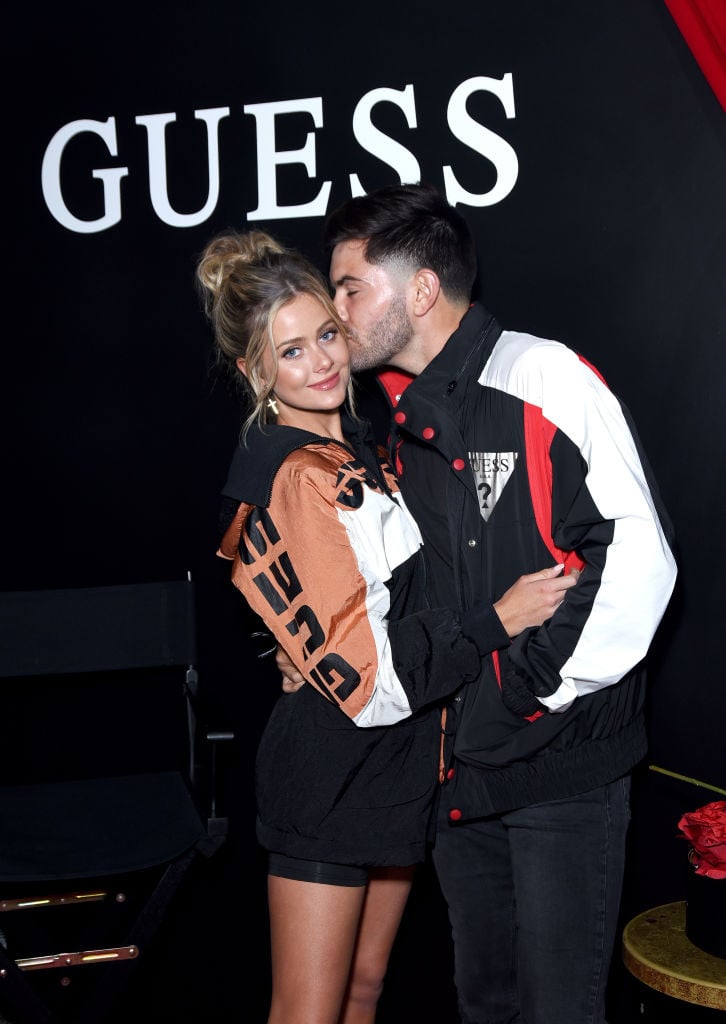 The two are currently self-isolating amidst the coronavirus pandemic, so they've been spending even more quality time together than normal. While isolating, the couple's learned some new things about each other.
What Hannah Godwin and Dylan Barbour have learned about each other while self-isolating
"I've learned that Dylan has zero fear when it comes to expiration dates on food," Godwin told Us Weekly on Thursday, March 26. "Pretty sure we used two-year-old mustard the other day. Honestly, not too bad!"
And Barbour learned that his fiancé loves banana pancakes.
"I didn't know Han liked banana pancakes till I made them the other morning," he told the publication. "Now, they're on my regular breakfast menu."
Godwin and Barbour are passing the time as many of us are: by watching TV. The couple told Us Weekly they've been binging Tiger King. They've also "been cooking a lot and trying new recipes," according to Barbour, who added that he and Godwin are heading toward "gaining the 'quaran-fifteen.'"
The Bachelor in Paradise alums admitted that they've found each other "annoying," at times, during this intense quality time. But they've mostly been getting along great and just feel lucky to have each other.
"Luckily, we're both easygoing so being trapped together in sweats all day with my BFF isn't a bad day," Godwin shared.
"It makes us want to live together and puppy fever is through the roof," Barbour added.
In fact, Godwin appreciates the chance to slow down and just be with Barbour.
"It's rare in our hectic lives to have so much of time together, so it's nice to focus on each other right now," she said.
"This time has shown me that we're excited to take the next step, and that we need a puppy!" said Barbour.
Godwin's kept up a positive demeanor in the last couple of weeks as the pandemic worsened.
"St patty's looking a leeeetle different this year. But tbh, you don't gotta twist my arm to have an excuse to stay in instead of going out! ☘️ stay safe out there friends!" Godwin posted on Instagram on March 17.
"With all this time on my hands I find myself revisiting old thoughts/dreams/inspiration I used to have before life got so busy- and I'm kinda living for it," she wrote on March 22.
No coronavirus babies for Hannah Godwin and Dylan Barbour
Us Weekly also asked the couple about contributing to the "coronavirus baby boom." Godwin says she doesn't think so but Barbour joked, "yes."
About a week ago, former bachelor Nick Viall said he hopes Tyler Cameron and Hannah Brown have a baby while they self-isolate with friends.
"They're probably just friends, but also it's crazy times. Sometimes in crazy times, people do crazy things. They could just get pregnant, you never know! We need an out-of-a-relationship Bachelor baby. That's the next drama that needs to happen," He told Chris Harrison and Lauren Zima on Instagram Live.
"When I say 'need,' I just mean it would be fun for everyone—except maybe the people involved," he later added.
Read more: Carlton Morton Wants a 'Love Is Blind' 'Where Both Genders Get to Date [Him]'