'BIP' Hannah Godwin Says She's Had to Get Used to PDA For Dylan Barbour
Hannah Godwin got engaged to Dylan Barbour on the most recent season of Bachelor In Paradise. From the very beginning of the season it was clear that Barbour had his eyes set on Godwin.
Godwin tested the waters with a few other Paradise goers (Blake Horstmann most of all), but eventually found her way back to Barbour and, today, the couple seems to be very happy together.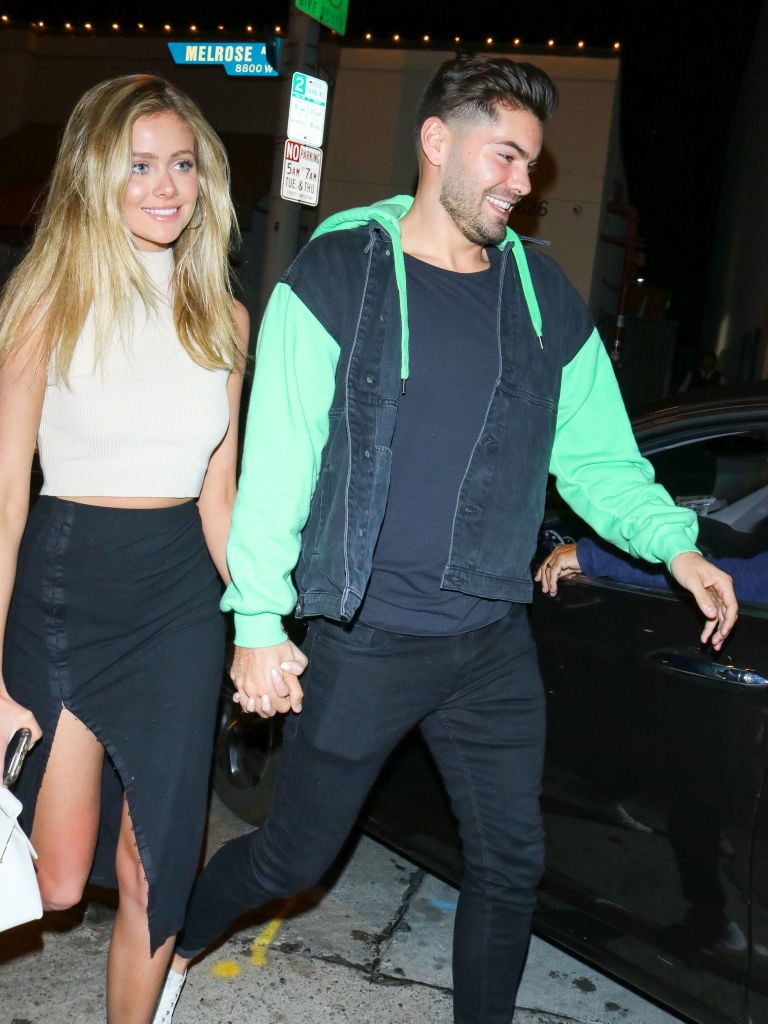 Godwin did a recent Q&A with her Instagram following where fans shared an assumption they had about her and she confirmed whether it was true or not.
"You're generally indecisive," wrote one fan, perhaps inspired by Godwin's behavior on Paradise.
"I think the more things that I have going on the more indecisive I get. Used to–I feel like I was so good at being decisive and like what I want to do but like now there's just too many options. Like chipotle. I can't decide!" she responded.
"Trueeee. Anyone else?" she captioned the video.
PDA is new for Hannah Godwin
Another fan wrote about Godwin's relationship with Barbour, particularly their public displays of affection.
"That you are head over heels for dylan even though you aren't into pda as much," wrote one Instagram user.
"I see this all the time. Like, I feel like people are always like, 'You're not giving a lot of PDA.' For me, I feel like I'm giving so much PDA. Like, for me, I've never even kissed in front of my parents before let alone a TV. But he's amazing and he's the most selfless, encouraging, amazing–" said Godwin before the video cut off.
"I'm the most team [Dylan Barbour] in the world. It's kinda crazy that I only post maybe 1% of the sweet things he does but he seriously truly rocks and his perspective on things is so rational I love it," she wrote at the bottom of the video.
The PDA between Hannah Godwin and Dylan Barbour has not let up
Anyone who's ever watched Godwin and Barbour interact–whether on Bachelor In Paradise or in an interview–knows they're all over each other. On Paradise, it was clear Barbour couldn't keep his hands off Godwin. Apparently, their PDA hasn't slowed down since.
When Godwin and Barbour were on "Roses and Rose" in December it became clear that the PDA were still in full force.
"I love PDA," he admitted. "It's not the fact that it's PDA–I just, I'm in my own little world."
Barbour says he hasn't always been so touchy; it's just the effect Godwin has on him.
"I'm just as all-over her and in love with her as I was," he said.
Read More: Why Kaitlyn Bristowe Doesn't Think Hannah Brown Should Be the Bachelorette Again