'BIP': Staying at the Resort Where the Show Was Filmed Is Cheaper Than You Think
Viewers love watching the drama unfold on Bachelor in Paradise. The exotic tropical location provides the perfect backdrop for the popular ABC reality show.
Entering its seventh season, Bachelor in Paradise provides an escape from reality. The white sand beaches and crystal blue oceans keep viewers coming back for more.
Contestants enjoy oceanfront bars, tiki huts, colorful lounge chairs, and breathtaking views. It's easy to dream of visiting a place like this with the winter weather gripping down on much of the nation.
As luck may have it, staying at the resort where Bachelor in Paradise is filmed is cheaper than you think.
Where is 'Bachelor in Paradise' filmed?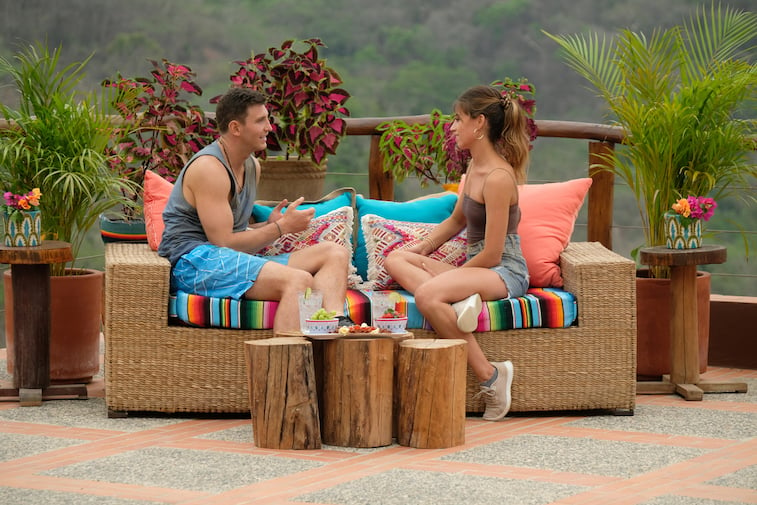 In 2014, producers decided to bring together rejected contestants from the hit television series The Bachelor and The Bachelorette. Potential couples spend a month living together at a fabulous resort, searching for true love.
According to Insider, contestants receive between $7,000 and $15,000 to compete. Now in its seventh season, Bachelor in Paradise is top in the adult 18-49 demographic ratings.
The first season was shot in Tulum, Mexico. The second season was moved to Playa Escondida in Sayulita, Mexico, located 40 minutes outside of Puerto Vallarta, and has been filmed there ever since.
The Mexican Tourism Board was eager to have the show remain in Sayulita. According to the Puerto Vallarta Daily News, the board offered $6 million as an incentive for the series to film in the Puerto Vallarta, Riviera Nayarit, and Sayulita area.
Most contestants are at the resort for less than a month
During the summer months, ABC airs Bachelor in Paradise on Monday and Tuesday nights for six weeks. Filming usually takes about three weeks to complete.
According to Insider, the production of The Bachelor lasts nine weeks. The fast pace of Bachelor in Paradise means rose ceremonies are happening every few days, accelerating the romantic interludes between contestants.
With no distractions and everyone at the resort focused on finding love, it makes for some seriously steamy drama.
The resort is more affordable than you might think
The Playa Escondida resort offers cabanas that start at $200 per night with penthouse suites starting at $495 per night. Beachfront and ocean view rooms are also available. For those looking for a more mountainous feel, jungle and canyon views are also available.
Not only can you sit on the infamous blue couch, but bartender Jorge will even take you on a tour of the island. The Playa Escondida offers trail rides, surfing lessons, yoga, golf, and much more.
Visiting some of the Bachelor in Paradise date locations has never been easier. The only thing you need to bring is a bathing suit and your own bachelor or bachelorette. Sorry, those aren't included in the package.
Also not included in your stay (hopefully): The added spice of drama the show's contestants bring to the table.
As Season 6 came to an end, several couples confessed their undying love for one another. Fast forward a few months and it seems cupid's arrow missed the mark when it came to Demi Burnett and Kristian Haggerty.
Despite being fan favorites, this popular couple recently decided to call it quits. Caelynn Miller-Keyes and Dean Unglert, on the other hand, are making it work.
They are exploring the world together as they travel in Unglert's van. Dylan Barbour and Hannah Godwin are happily planning their wedding to seal the deal.