'BIP': Why Dean Unglert Says 2019 Was the Best Year of His Life
2019 was a big year for Dean Unglert. Starring in a reality TV show would mark a big year for anyone.
In a recent blog post he wrote, Unglert called 2019 "by far, the best year of my life" (save for his ski accident).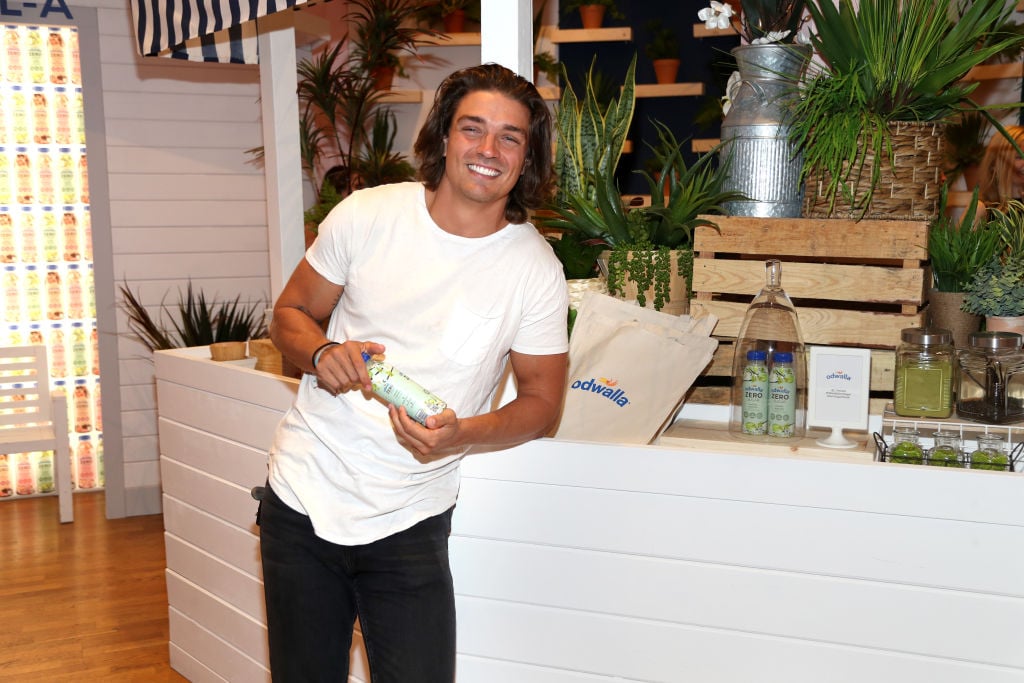 According to the reality star, each year keeps getting better and better.
"I often wonder when this trend is going to start moving in the opposite direction. It seems like each year outperforms the one before for one reason or another. Is it sustainable? In theory, probably not. But I'm happy riding it out for as long as I can," he wrote.
 A lot happened to Unglert in 2019. He traveled a ton, and he also started dating his girlfriend, Caelynn Miller-Keyes.
Dean Unglert moved into his van
2019 was the year Dean Unglert started living full-time in a van.
"This April in particular was one of the biggest yet. As many of you know, I decided to move my life into a van full time in 2019 so I could travel more freely and more often. I made this decision in January but, after months of searching, I finally purchased my new home-to-be on April 27, 2019 in my hometown of Basalt, Colorado," he wrote.
"June was a big month for so many reasons. First, it was the month I officially moved out of my house and into my van full time. The renovation process took a little over a week once I got it to Los Angeles and then I had to coordinate the rest of the move. It's challenging to minimize all your worldly possessions from what we're used to having and fitting it all into 62 square feet," Unglert continued.
How Caelynn Miller-Keyes impacted Dean Unglert's 2019 
Unglert and Miller-Keyes got together this past year on the most recent season of Bachelor In Paradise.
"For those that follow me from the Bachelor franchise, June was also a big month for me because that is when we filmed Bachelor in Paradise down in Mexico. After a lot of back and forth on whether or not I wanted to actually go, I decided to take the chance and see what happens," he wrote.
Unglert continued: "It was smooth sailing at first, then got a little rocky in the middle, but it all worked out for the best because I left the show with an awesome girlfriend who loves to travel as much as I do and even doesn't mind spending time in the van. Eventually I'll write a dedicated post to my time on the show and I'll detail this whole experience a lot more but, for now, I'll leave it at this. June was a good month."
On top of getting together with Miller-Keyes, Unglert did several "trip[s] of a lifetime." One of them he wrote about in his reflection blog post was his trip to Havasu Falls with Miller-Keyes.
"Havasu Falls was the trip of a lifetime in one of the most scenic locations in North America. Better yet, it was all put together by my lovely girlfriend! How did I get so lucky? We spent 4 days and 4 nights on the reservation, camping and hiking through the area, gawking over the waterfalls and swimming around in the pools," he wrote.
It's easy to see why 2019 was the best year of Unglert's life. The way things are going, it seems like his trend of each year being better than the last will continue into 2020.
Read more: Hannah Godwin Opens up About Feeling Insecure Post-'Bachelor' Fame