'Birds of Paradise': Who Is Diana Silvers Aka Kate in the Ballet Drama?
Amazon Prime Video's latest film features up-and-coming actor Diana Silvers. Birds of Paradise puts the young star in the spotlight, and she absolutely shines. It's her first leading role, although she has had plenty of screen time in the Netflix series Space Force. 
Birds of Paradise is a ballet drama debuting in the wake of the wildly successful Netflix series Tiny Pretty Things. Birds of Paradise is one film, so it can't deliver the intricate plot that Tiny Pretty Things offers, but it's sure to be an impressive flick. 
Diana Silvers: From magazine covers to runways to your TV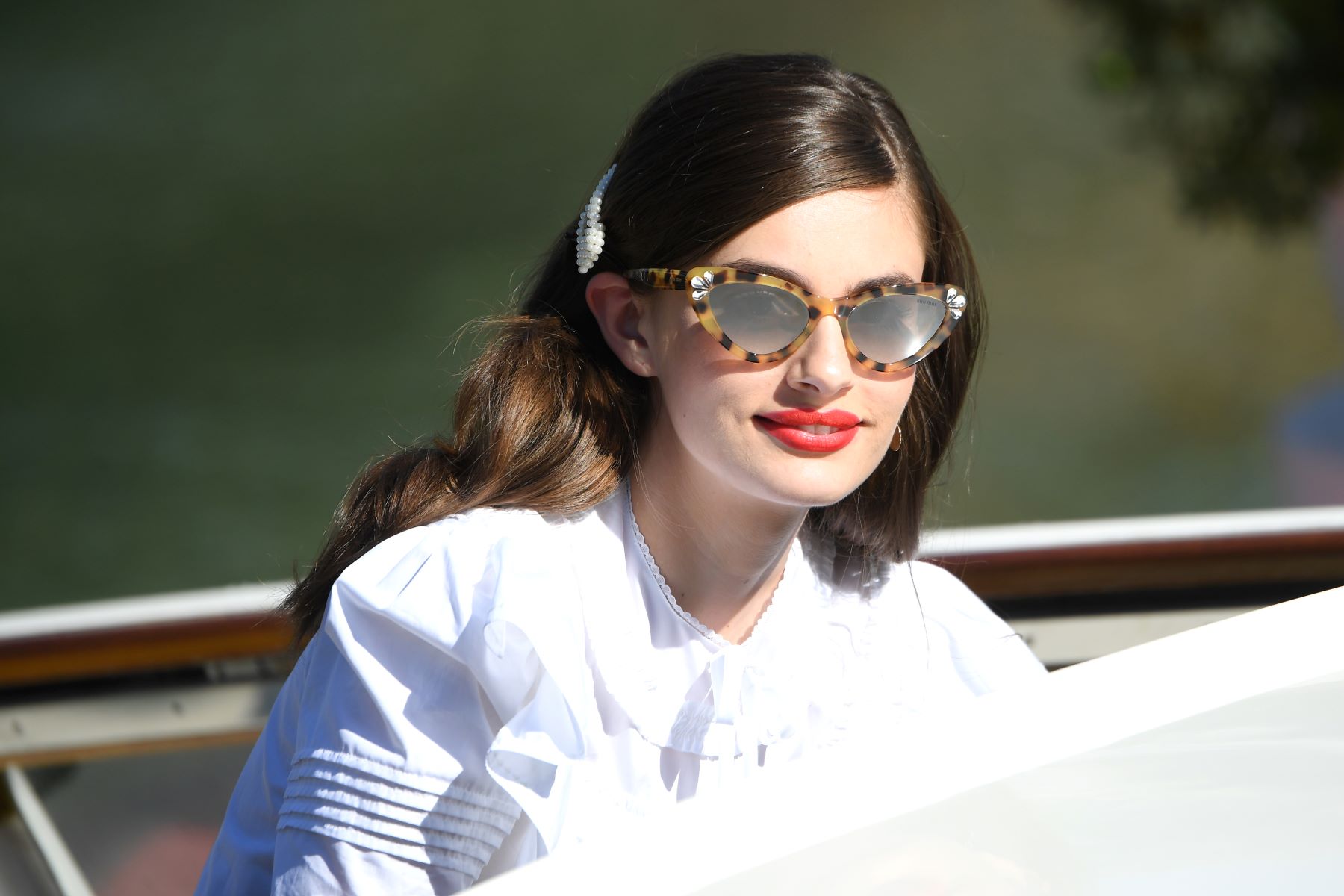 Before her acting career took off, Diana Silvers spent most of her time modeling. She's appeared in several magazines, including Vogue, Elle, and Marie Claire. She also graced the runway for the closing of the Fall/Winter 2019 Stella McCartney show. On Silvers' IMDb page, she is quoted as saying, "I'm lucky I'm tall and skinny, and I got to model to put myself through college."
2019 was a big year for Silvers, as she also made her big-screen acting debut. She had a supporting role in the comedy Booksmart, which followed two best friends through one crazy night as they tried to make up for missing out on four years of high school fun. She also had a small role in the blockbuster M. Night Shyamalan film Glass. 
Silvers got her big break in another 2019 film, Ma. She co-starred alongside veteran actor Octavia Spencer, who played a lonely middle-aged woman bent on revenge. In 2020, Silvers garnered more screen time (this time on the small-screen) with a significant role in the Netflix comedy Space Force. 
'Space Force' allowed Silvers to shine
The Netflix hit comedy Space Force started thanks to former President Trump's creation of a sixth branch of the armed forces in 2018. The new branch was a space force tasked with, well, exactly what it sounds like–protecting whatever the U.S. might have out in space. As one can imagine, it drew quite a bit of criticism and an equal number of laughs from the public. 
Comedic icon Steve Carell and producer Greg Daniels saw the golden opportunity that this new space force presented. They created the Netflix comedy that followed the life of the wacky General Naird, a pilot who had hoped to one day run the Air Force. That plan gets derailed when Naird is sent to Colorado to oversee the new space force branch. 
Diana Silvers plays Naird's daughter, Erin. In an interview with Vogue, Silvers recalls how excited she was when she got the part. "When my agent told me, I started crying. It was a dream come true, but also something I could never have imagined." She enjoys working with Carell–the two immediately hit it off during Silvers' audition. According to Seventeen, Silvers is a massive fan of The Office, so she must be thrilled to work with Carell. 
Diana Silvers takes the lead in 'Birds of Paradise'
The new Amazon film, Birds of Paradise, puts Diana Silvers front and center. She'll play one of two lead roles, sharing the spotlight with Kristine Froseth. The movie takes place at an elite ballet school in Paris, where the two girls will build a tenuous friendship while also competing for a spot with the Opera national de Paris. 
The film is adapted from the YA novel Bright Burning Stars by A.K. Small. Silvers will play Kate, a talented dancer who also happens to be a tomboy and somewhat of an outcast among the other ballerinas. She's also poor and earned a scholarship to attend the dance school. Froseth plays Marine, who is pretty much the opposite of Kate. Marine is struggling with the recent suicide of her brother.
Birds of Paradise director, Sarah Adina Smith, told Variety that she wrote the parts with both actors in mind. "I wrote these roles specifically for Kristine Froseth and Diana Silvers, who I believe are going to take the world by storm." Having the roles tailored to both women will make their performances more authentic and create chemistry that may otherwise have been missing. 
According to Collider, Jacqueline Bisset also plays a significant role in the film. The movie is shot in Budapest, and viewers are sure to enjoy the beautiful visuals and striking dance numbers. Birds of Paradise premiered on Amazon on Sept. 24, 2021.