'Birds of Prey': Are Black Mask and Victor Zsasz a Couple in the Movie?
Birds of Prey (and the Fantabulous Emancipation of One Harley Quinn) casually confirmed that like their comic book counterparts, Harley Quinn is bisexual and Renee Montoya is a lesbian. However, some fans of Birds of Prey left the movie wondering if Roman Sionis, also known as Black Mask, and Victor Zsasz are gay.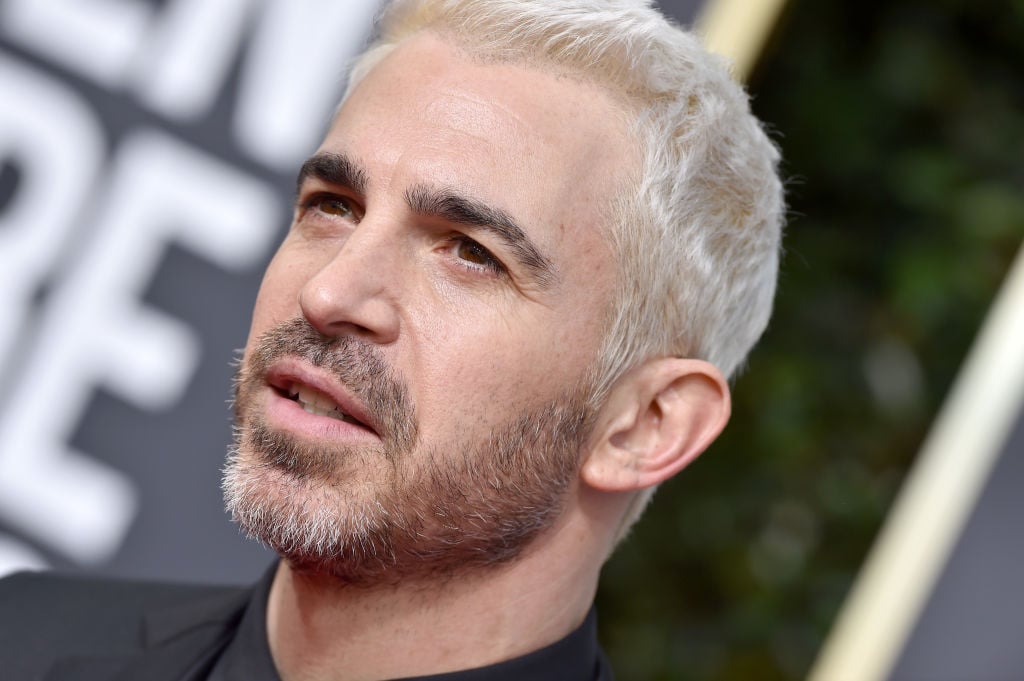 Fans of 'Birds of Prey' thought Black Mask and Zsasz were a couple
In Birds of Prey, Ewan McGregor played Black Mask and Chris Messina played Victor Zsasz. The two villains had a codependent relationship that paralleled Harley Quinn's former relationship with the Joker. On social media, some fans of the movie have shared how they thought the two characters were gay.
"Never thought I'd ship victor zsasz and black mask," a Twitter user wrote.
"Can't stop thinking about the sexual tension between Victor Zsasz and Black mask in birds of prey," one fan tweeted.
"We all know that Black Mask and Victor Zsasz are a little gay for each other," a fan tweeted.
The answer? It's complicated
At the premiere of Birds of Prey, Variety asked McGregor and Messina if their characters were gay.
"It's very complicated," McGregor said. "Their relationship is very much based…there's a want and a need in there for sure."
"There's like a real love of anarchy," Messina added.
"More than likely, yes," McGregor said.
Based on McGregor and Messina's responses, it seems the characters were not outright written as gay, but they probably are. The actors acknowledged at the center of the relationship is a love of anarchy, but they also seem to have come away with the same interpretation as fans.
What the director of 'Birds of Prey' said about Black Mask and Zsasz
Wanting a more clear cut answer, Polygon asked Birds of Prey director Cathy Yan about the relationship between Black Mask and Zsasz. To Yan, the codependent relationship is really all about power.
"I think that [their relationship is] much more about power than it is about anything that can be labeled either way. I think for us, we just wanted to make sure that the relationship felt interesting and real. I think in a lot of movies you just see the henchman do his boss' bidding for for no real reason besides that it's what the script called for," Yan said.
Instead of having Zsasz be Black Mask's henchman for no reason, the Birds of Prey team wanted to explore why the two would be codependent instead of villains who worked separately.
"That was really more of conversation. What is appealing about Roman to Zsasz? Why does Zsasz stick around? Why does Zsasz do his bidding, kill these people, and have such loyalty to Roman when he could have looked to anyone? Or, I mean, [Zsasz is] a pretty bad guy in his own right. What is he doing there?" She said.
Yan also told Polygon that while the two characters were not purposely written as gay, their power over each other made them more interesting to moviegoers.
"I think villains are the most interesting when they are appealing, when you can't help but like them in a way, or you laugh along at their jokes or you find them very charming or compelling. And of course Ewan [McGregor] has that in spades. So it was also about Roman, and Roman's desire or need to be seen to have control, to have power, to be able to manipulate others," Yan said.