A 'Birds of Prey' Comic Book Writer On What Jurnee Smollett-Bell Got Right About Black Canary in the DC Film
The social media embargo has lifted on the latest DC film. Birds of Prey (and the Emancipation of One Harley Quinn) is getting a lot of positive attention. However, one stands above the rest. Here's what the writer of the comic book thought of the film — specifically Jurnee Smollett-Bell's performance as Black Canary. (No spoilers here, we promise!)
Jurnee Smollett-Bell is an actress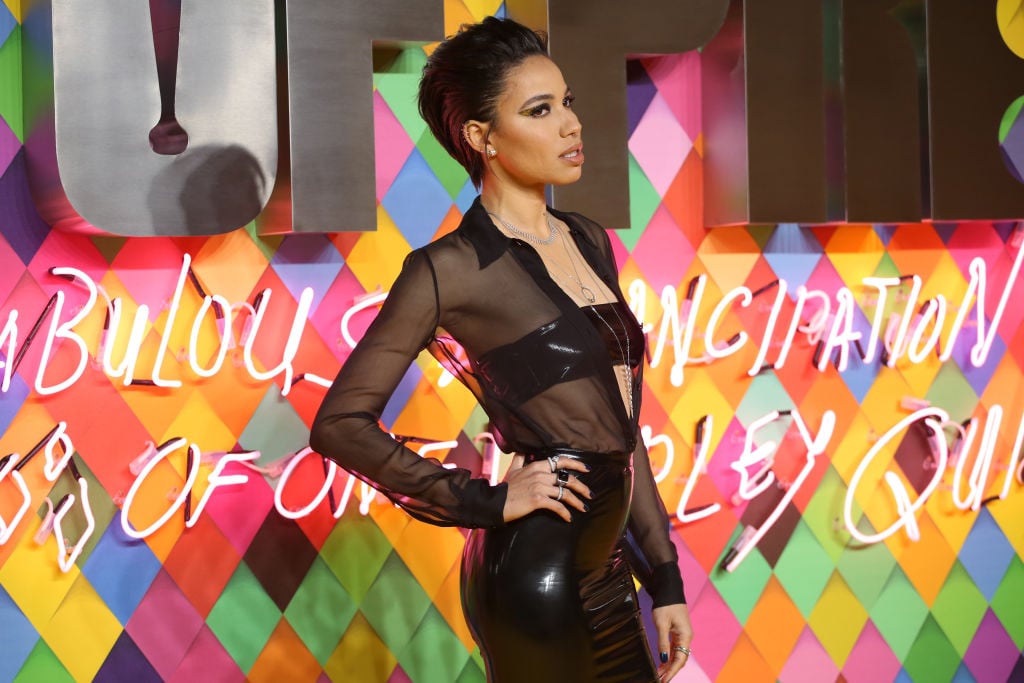 Even if you aren't familiar with her name, the chances are high that you've seen Smollett-Bell in a TV show or film. She got her start on the small screen, appearing alongside her many siblings (including Empire's Jussie Smollett) in On Our Own. She also had roles in series such as Full House.
Smollett-Bell's breakout role came when she portrayed Jess Merriweather in the final two seasons of Friday Night Lights. Since then, she's continued to do well on TV as a main cast member in True Blood and Underground.
She portrays Black Canary in 'Birds of Prey'
Smollett-Bell (her married name) has had less luck on the big screen. You most likely would know her from her role as the lead character, Judith, in Tyler Perry's Temptation: Confessions of a Marriage Counselor. But now, she's found her way into the big leagues: A DC film.
In Birds of Prey, she portrays Dinah Lance, a nightclub singer with a few very unique skills. She finds herself mixed up with Harley Quinn in order to take down Roman Sionis, aka Black Mask. The film has already premiered internationally, but will be released in the U.S. on Feb. 7, 2020.
This 'BOP' writer watched Smollett-Bell film
If you're familiar with comics, you'll know that multiple writers often work on the same property at different times. However, Gail Simone is one of the earliest and most prominent writers for Birds of Prey comics. Therefore, her word on the subject means a lot.
Simone admits that, when she was invited to watch some of the filming of the new movie, she was "skeptical." But one big fight scene changed her mind. And, specifically, the work of Smollett-Bell as Black Canary. Simone said she (and those who created her look) "NAILED it."
Here's what else she had to say about the other actors
The scene in question (no spoilers here, we promise) is a pivotal one, and required a lot of technical prowess on the part of the actors, the crew, and everyone involved. Simone also praised the rest of the cast in turn.
She called Mary Elizabeth Winstead's Huntress "awesome," while Rose Perez's Detective Renee Montoya was deemed "AMAZING." Meanwhile, star Margot Robbie was "a FORCE." All of this sounds very promising, as connecting with the characters is important in this film.
Smollett-Bell responds
As it turns out, there's more to the story. Smollett-Bell and Simone didn't meet that day on set, but connected later. And they really took to one another. Simone called her "generally adorable" and someone who "KNOWS her comics," among other things.
Smollett-Bell then retweeted Simone's thread, writing, "I can't stop crying." She expressed her love for Simone and her writing, calling her time playing the character "so surreal." Smollett-Bell finished, "Thank you for believing in me." This mutual admiration is enough to send us straight to the theater on Feb. 7.