Biz Markie's 'Just a Friend': Rapper Originally Tried to Recruit 2 R&B Singers for the Song
Biz Markie's signature song, 'Just a Friend' almost featured an R&B singer on the hook.
Biz Markie's death is the latest heartbreaking loss in the hip-hop world. The Harlem native could beatbox and put you in a trance (his own words), and he delivered some of the most entertaining songs in music. "Just a Friend" is perhaps his biggest hit, and it's a bop that everyone knows by sight and sound. Fans know that it's Biz Markie singing the hook, but he initially tried to recruit two R&B legendary artists to help out with the song.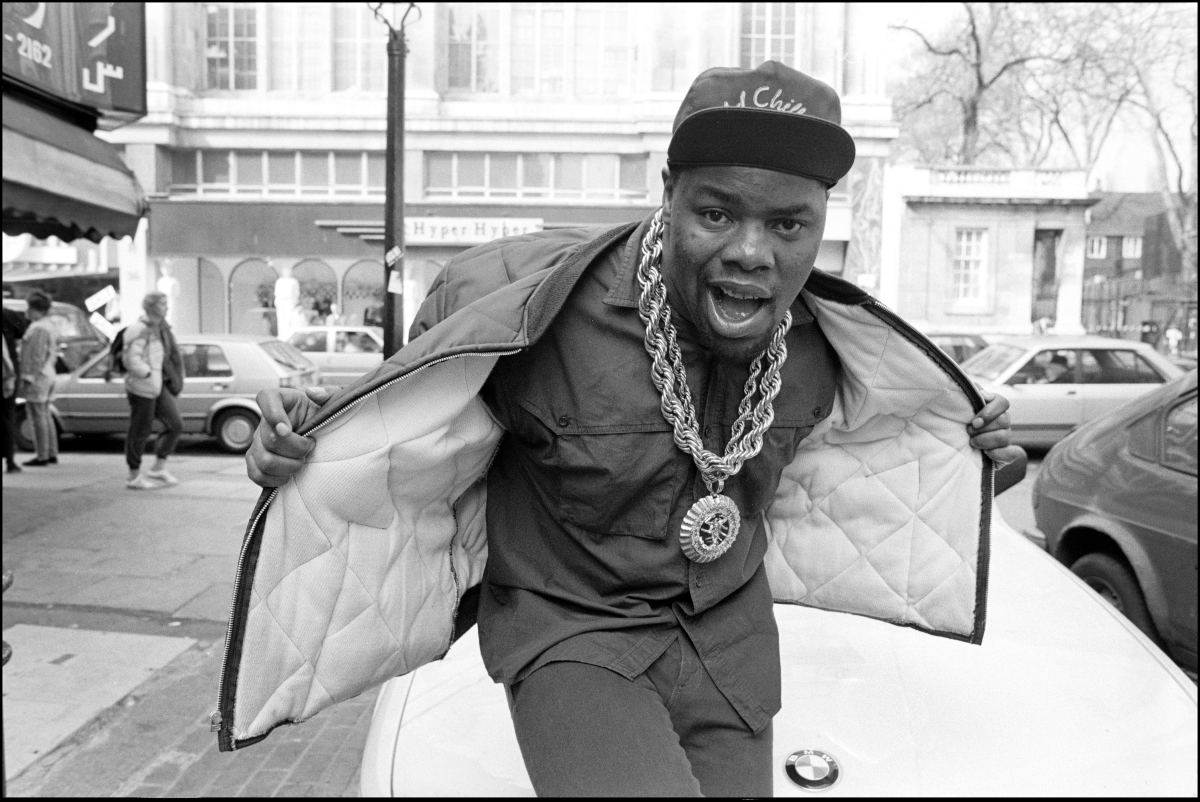 Biz Markie asked Al B. Sure or Keith Sweat to sing 'Just a Friend'
Imagine if "Just a Friend" didn't have Biz Markie singing the hook in that Mozart costume. The way he belted out "You got what I nee-eeed" is unmatched, but originally, the rapper wanted a singer to do that part. At first, he intended to get his T.J. Swan to do it, but he was working on his own project.
Swan sang on Biz's "Make the Music With Your Mouth, Biz" and "Nobody Beats the Wiz," and would have been a natural choice as part of the Juice Crew. But Biz had to move on and try two other candidates. In a 2014 interview with the Huffington Post, he revealed who he tapped next.
"Yeah, I was tryin' to get my man (Juice Crew singer TJ) Swan but he said he was doing his album, and I tried to get Al B. Sure and I tried to get Keith Sweat, I tried to get them to sing it but they were busy doing their stuff, so I said I'll do it," he recalled. At the time, they were two of hottest singer-songwriters in the game.
Biz Markie believed in 'Just a Friend' when no one else did
"Just a Friend" landed in the Billboard 100 and went platinum upon its release in 1990. It's Biz Markie's biggest hit to date, but that doesn't mean he didn't have his detractors. During an interview with Fifteen Minutes With, the late artist said people weren't feeling the song.
"Nobody liked that record. People thought it was whack. Even my peers were telling me not to do it, that it was garbage, but they didn't hear what I heard. I'm like, 'Okay, I hear you, but I still believe in it.' Even my record company dissed it, but all of a sudden it popped," said Biz Markie. "It was a different story then. They looked at me, like, "Yeah!" All of a sudden, they believed in it, but I knew that I was the only one there from the beginning. That's why I do things my way, and not anybody else's way. You've got to believe in yourself."
After the song took off, it put Biz Markie in the spotlight, but he always remained a humble person who loved hip-hop as an art.
R&B singer Mario later sang 'Just a Friend'
More than a decade after Biz Markie first released the track, Mario flipped it into a R&B tune and put his own stamp on it. Titled "Just a Friend 2002," the lyrics were about a boy's crush on a girl. Biz Markie even did a quick cameo in the video.