Bizarre Facts You Never Knew About Your Favorite '90s TV Shows
You may have every episode of your favorite 1990s TV shows memorized forward and backward. But do you know all the quirks that went into making them? With help from Redbook Magazine, we take a look at bizarre facts you never knew about your favorite '90s TV shows. (Don't miss the tidbit on page 8 — it could've changed everything.)
1. Friends was originally called something else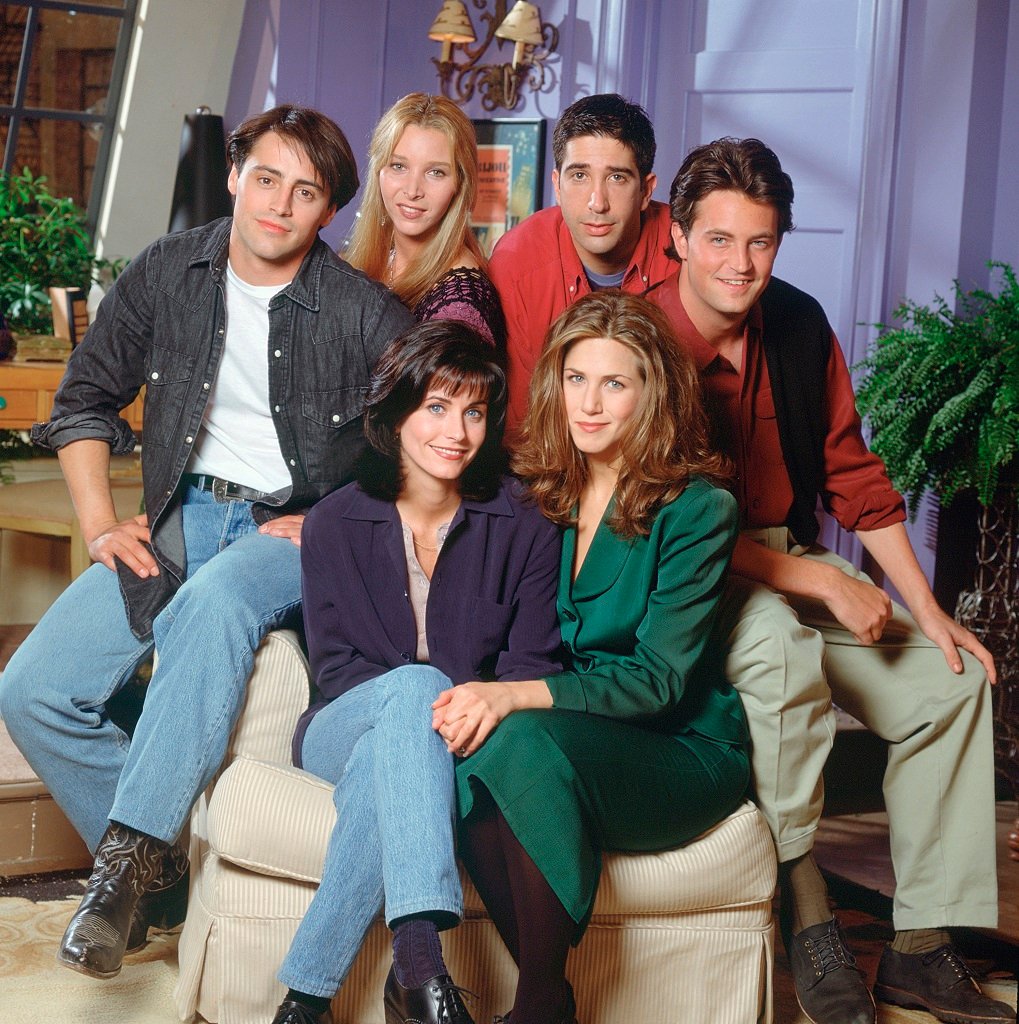 In fact, the hit sitcom had numerous titles that didn't stick. Redbook Magazine tells us the show was set to be called Insomnia Cafe, then Friends Like Us, then Across the Hall, then Six of One. The title we know today wasn't set until just before the show debuted.
Next: Talk about being in the right place at the right time …
2. Sister, Sister was created on the set of Full House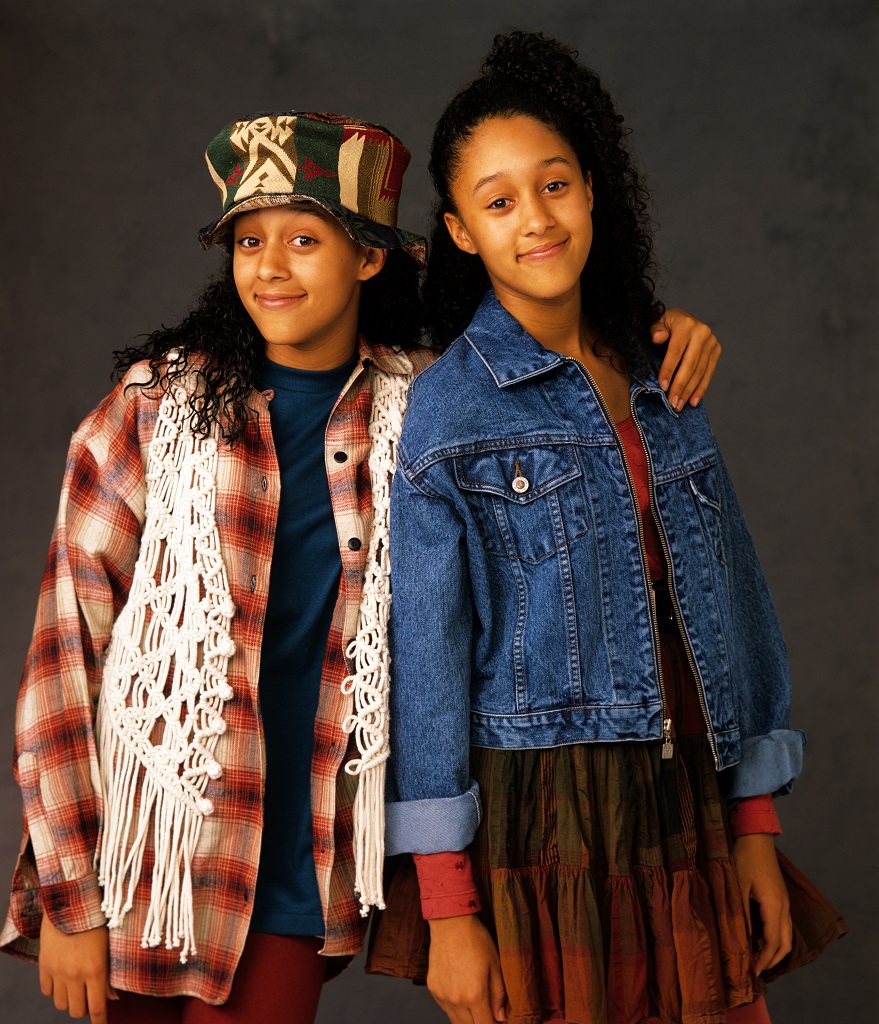 There would be no Sister, Sister had now-famous twins Tia and Tamara Mowry not attended a taping of Full House. A producer discovered them there and then a show was developed around them.
Next: This actually makes perfect sense …
3. Melrose Place was cancelled because …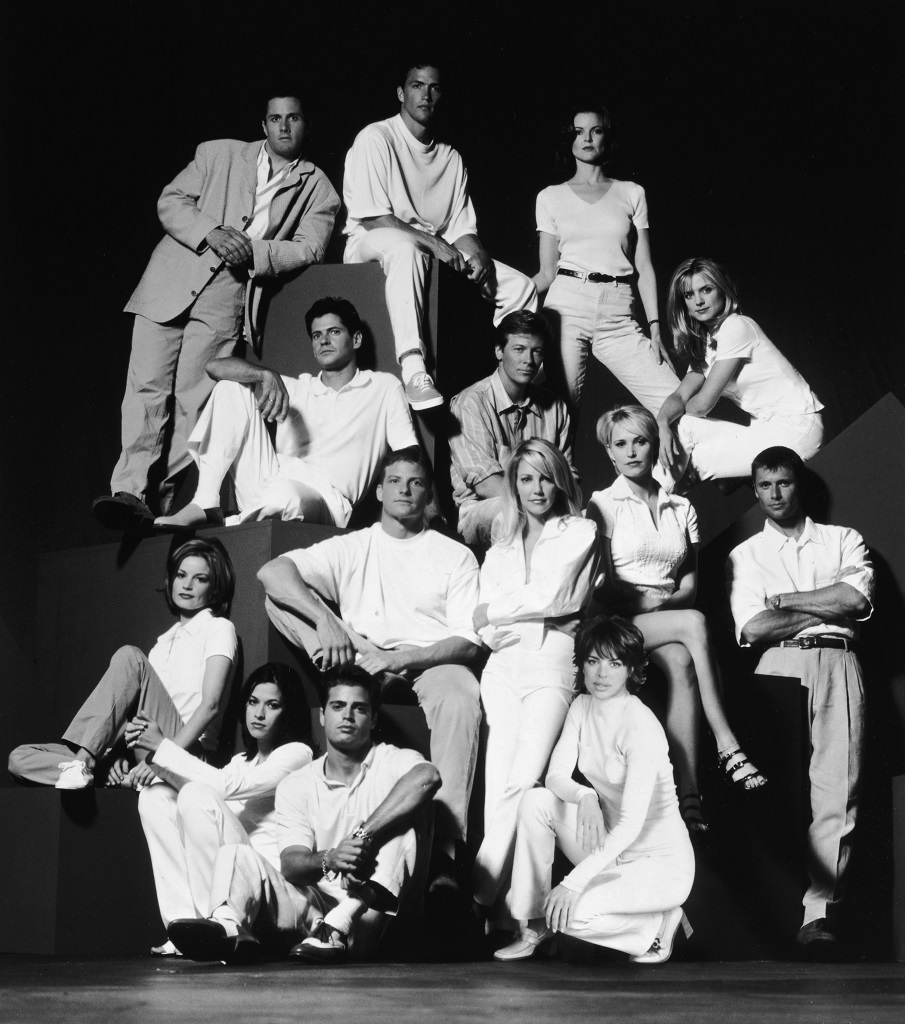 … well, because it became too unrealistic that all the characters still lived in the same building. "You could not believe after seven years these people, who had actually attained some stature in their careers and had some money, were living in that building," writer Carol Mendelsohn later told Vulture.
Next: Nothing like getting inspo from a fellow '90s TV star …
4. The true inspiration behind The Fresh Prince of Bel-Air's infamous dance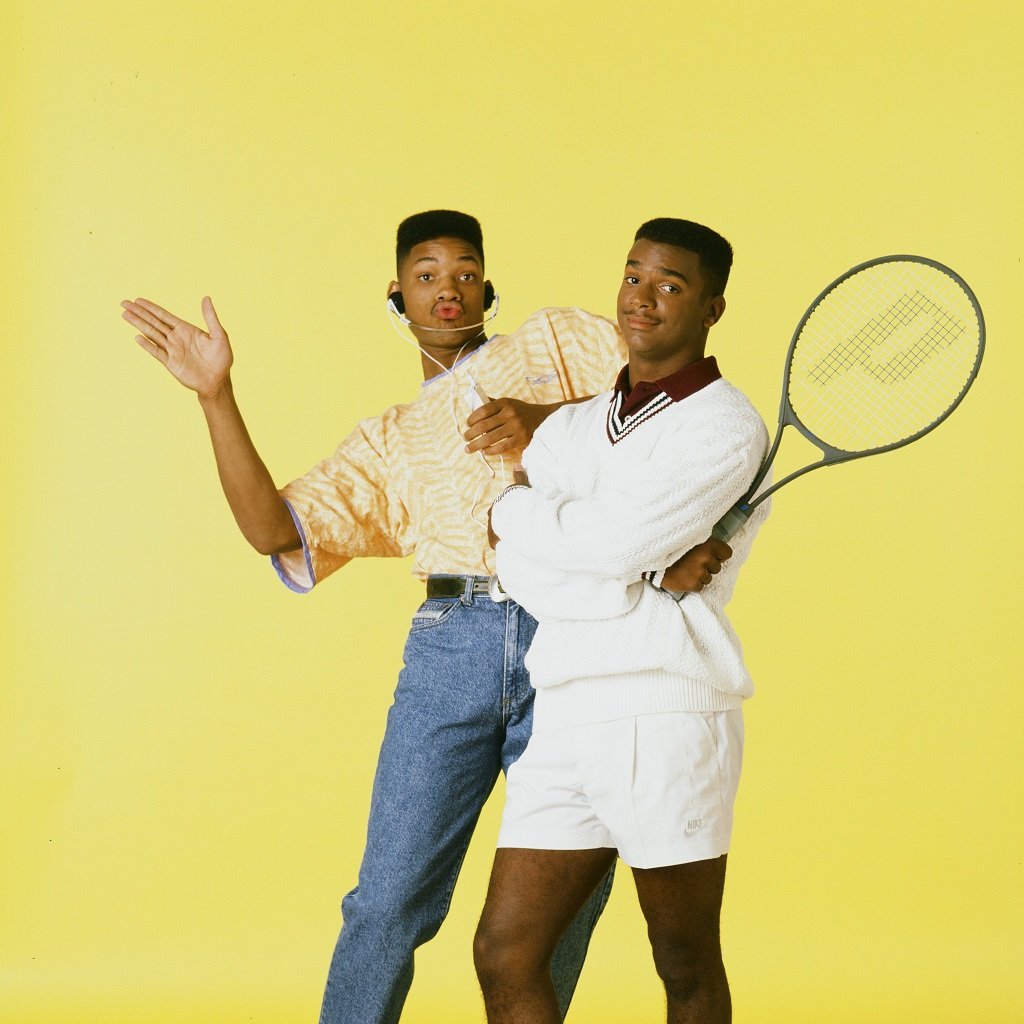 Actor Alfonso Ribeiro revealed in 2013 that his famous "Carlton dance" from Fresh Prince was actually inspired by the way Friends star Courtney Cox danced when she appeared in Bruce Springsteen's music video for "Dancing In The Dark."
Next: Would they be so famous without this big break?
5. The Full House twins that almost never were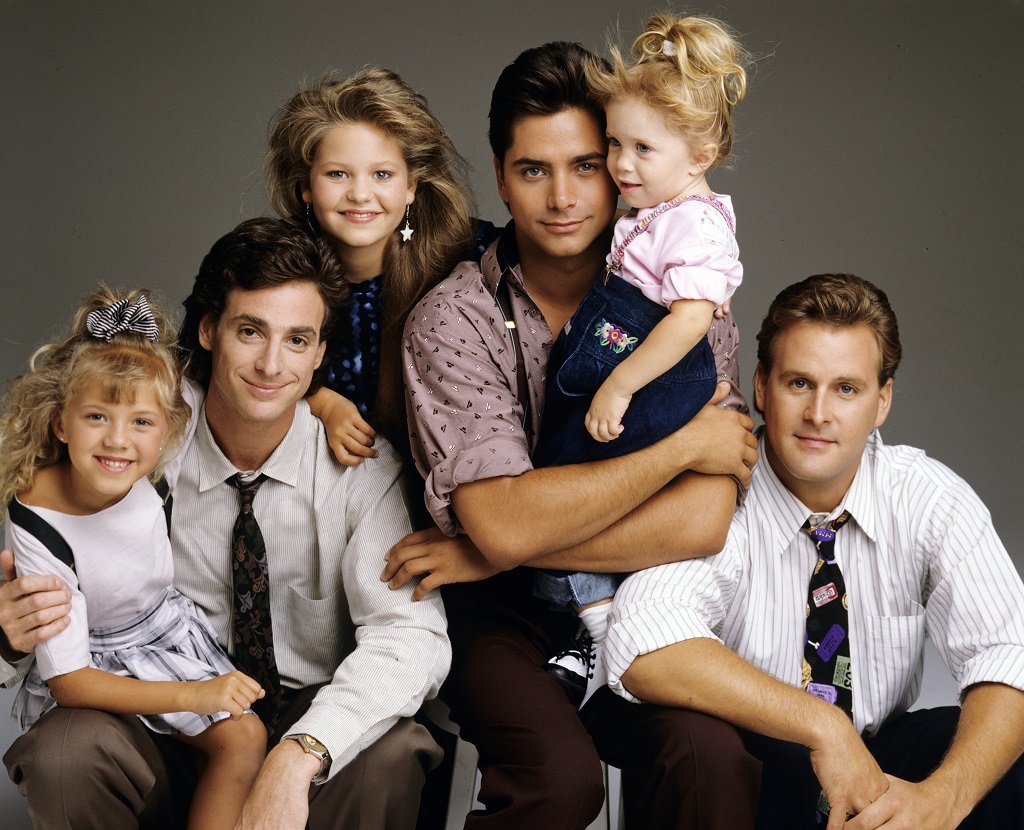 According to Redbook Magazine, Uncle Jesse actor John Stamos initially had Mary-Kate and Ashley Olsen removed from the Full House pilot because they cried so much. The now-infamous Olsen twins were brought back when other child actors didn't work out.
Next: Talk about recycling …
6. The Saved By The Bell set lives on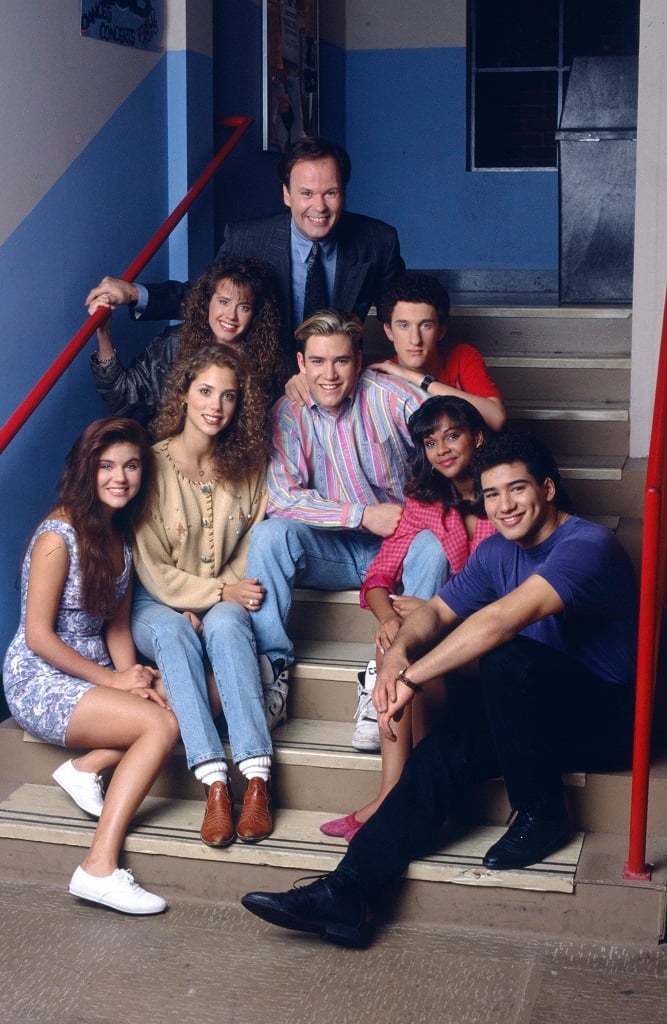 The Saved By The Bell cast may have graduated from Bayside High, but the set lived on to be used for other TV shows. The recognizable high school layout was used for the Nickelodeon show iCarly and Disney Channel show That's So Raven — which was also called Bayside.
Next: We're not too sure these titles would've worked as well …
7. Mad About You almost had a different title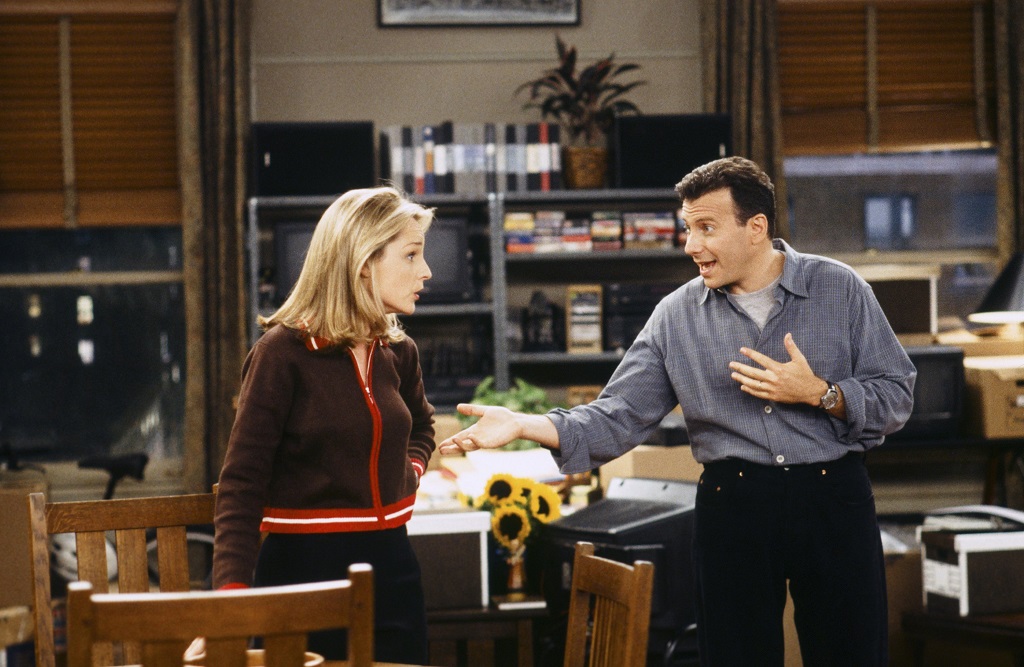 The key word here is 'almost'. Paul Reiser's camp reportedly wanted the show to be named after the actor himself, which the producers didn't like because the show was about Reiser and Helen Hunt's characters being a couple. The name Mad About You wasn't pinned down until the summer before the fall debut.
Next: This certainly would have changed things …
8. Blossom was originally going to be about a boy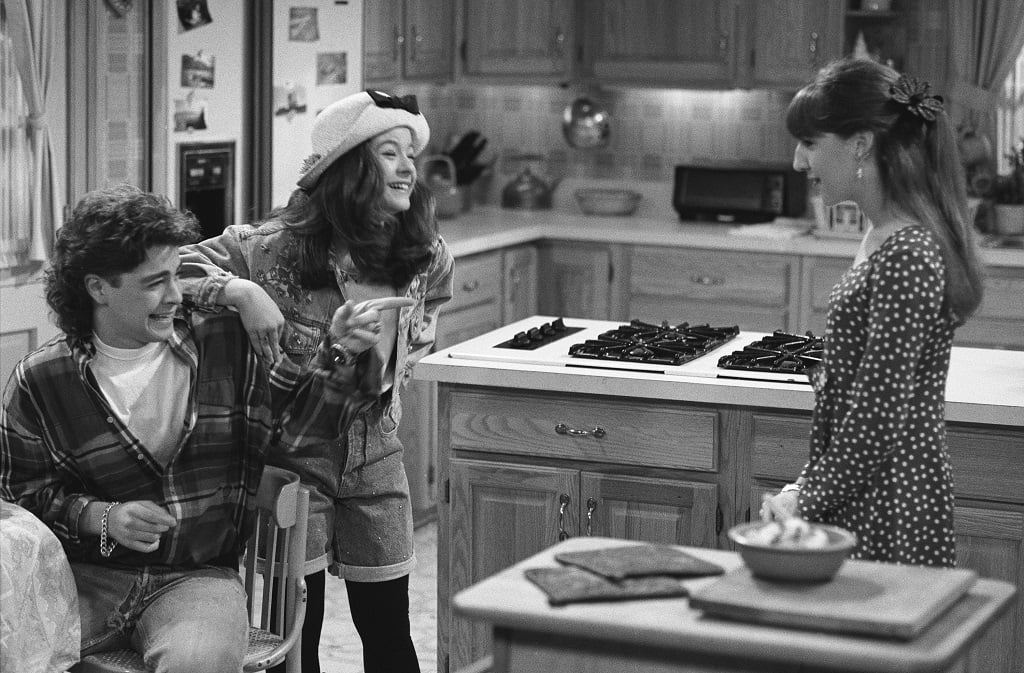 That's right. Blossom was originally going to be called Ritchie and was going to focus around an older brother figure for Blossom played by True Detective star Stephen Dorff. After an NBC executive suggested focusing the show a girl, the plot rapidly shifted around Mayim Bialik's character. The Ritchie character evolved into Joey — memorably played by Joey Lawrence.
Next: It's hard to imagine this show with any other song …
9. The Dawson's Creek theme song was almost this '90s hit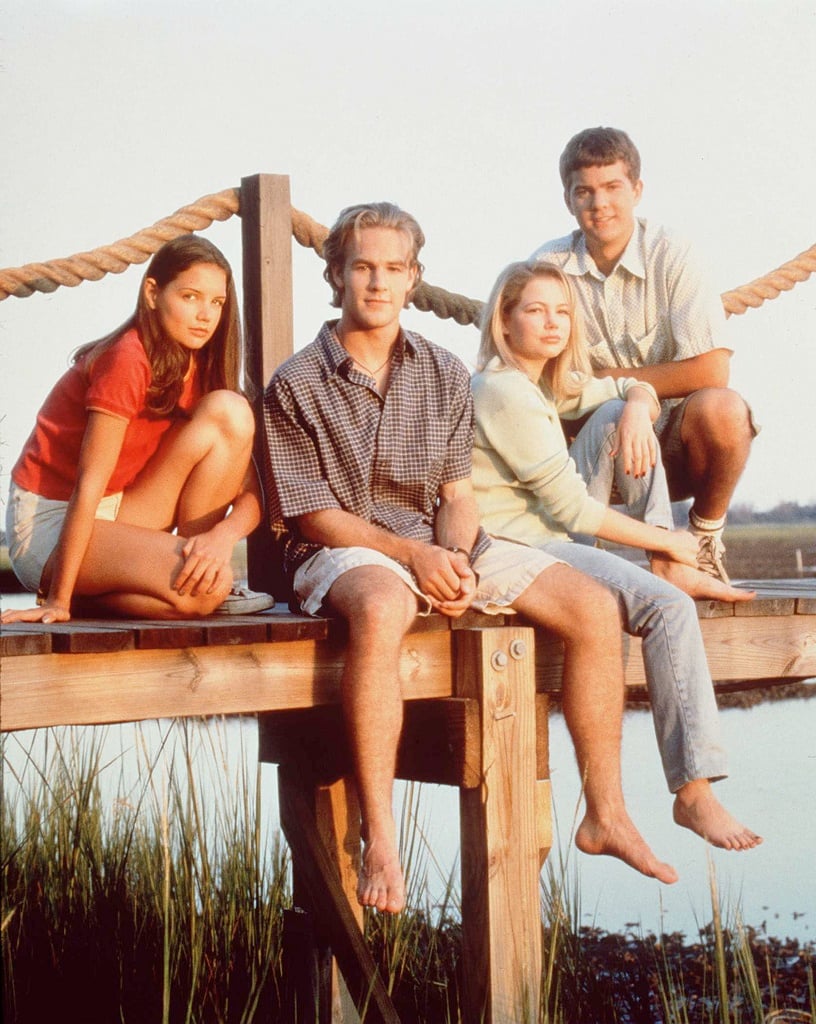 According to Redbook Magazine, head's of the hit '90s show originally wanted Alanis Morissette's "One Hand In My Pocket" to be the theme song. It wasn't until after they couldn't secure the rights to it that Paula Cole's "I Don't Want To Wait" became the penultimate theme.
Next: Not so happy family …
10. There was some serious drama on the Family Matters set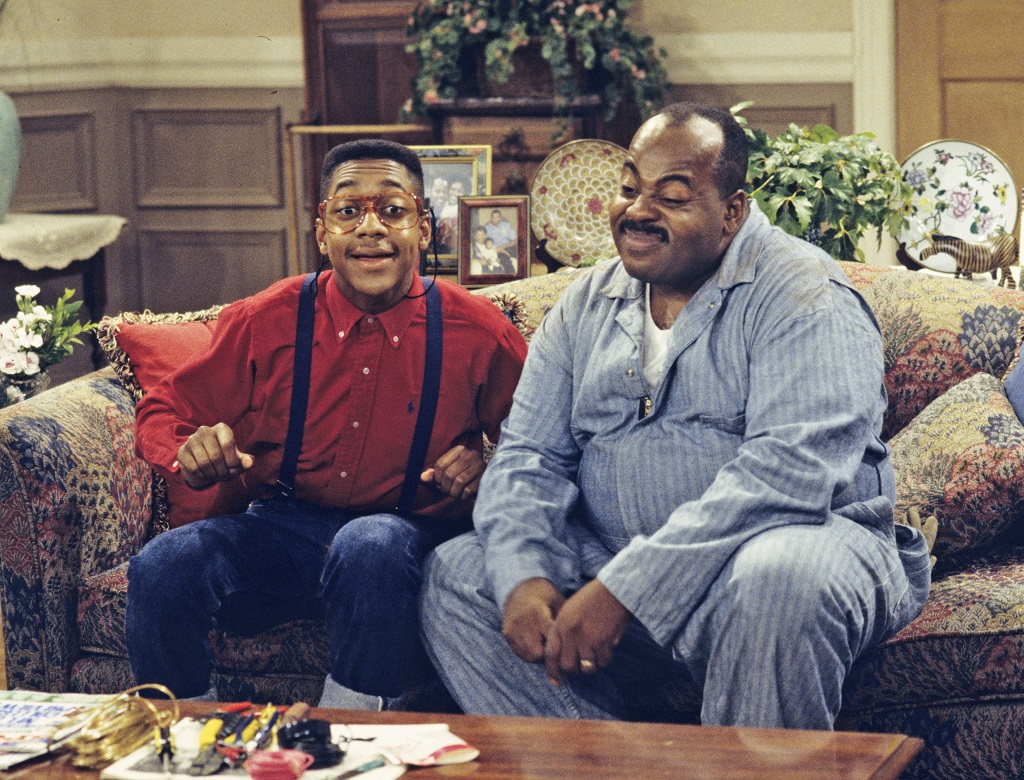 Apparently, there was a little bad blood on the set of the TGIF show when Urkel-mania took over. But actor Jaleel White later said in an interview with Vanity Fair that "over nine years and 215 episodes, obviously relationships get better. I still talk to certain cast members to this day."
Next: Hard to imagine the show without Dylan …
11. Beverly Hills 90210 didn't originally have this staple character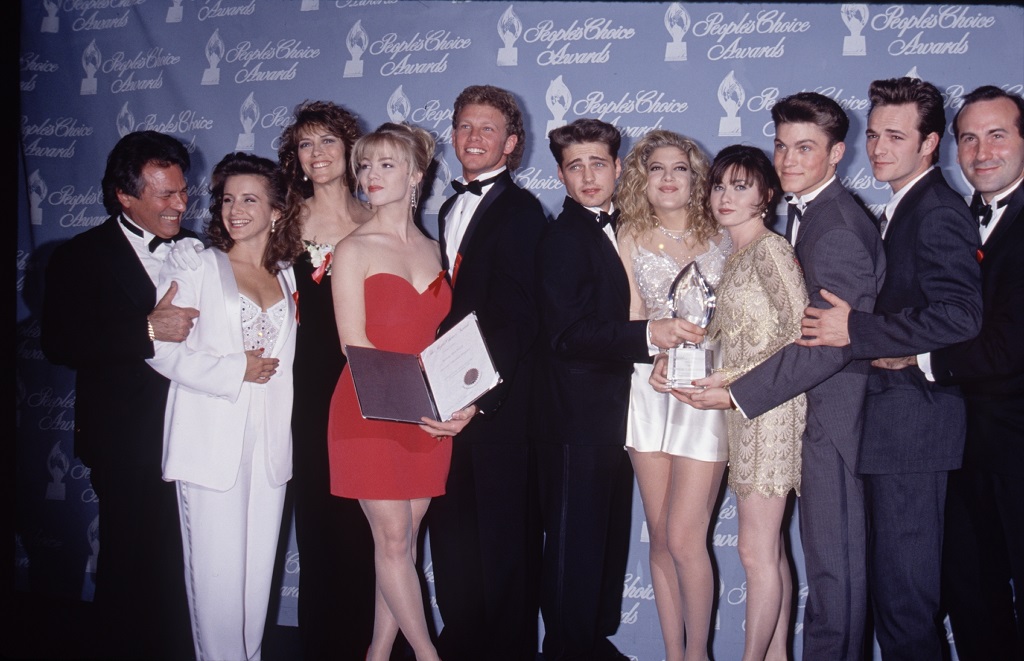 Long story short: Luke Perry's character, Dylan McKay, was only supposed to be in a couple episodes of the show. But Aaron Spelling fought to make him a regular cast member. Safe to say, we're all thankful for it.
Next: This would have been interesting …
12. Ally McBeal was supposed to get married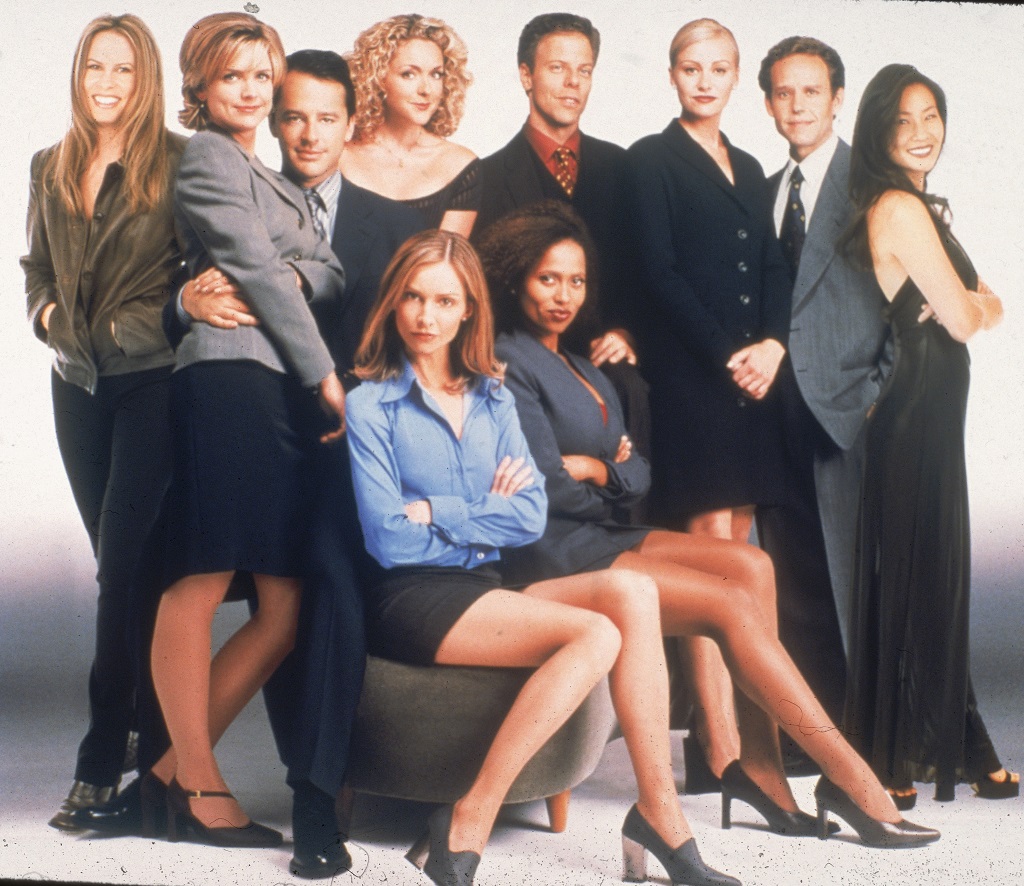 The lovable lawyer was supposed to marry Robert Downey Jr.'s character in the Season 4 finale. But according to Redbook Magazine, the actor — before his resurrection as Iron Man — was in trouble with the law and ties with the show were cut. Naturally, the fictional wedding never took place.
Next: Did you know that …
13. This actress made her debut on Party of Five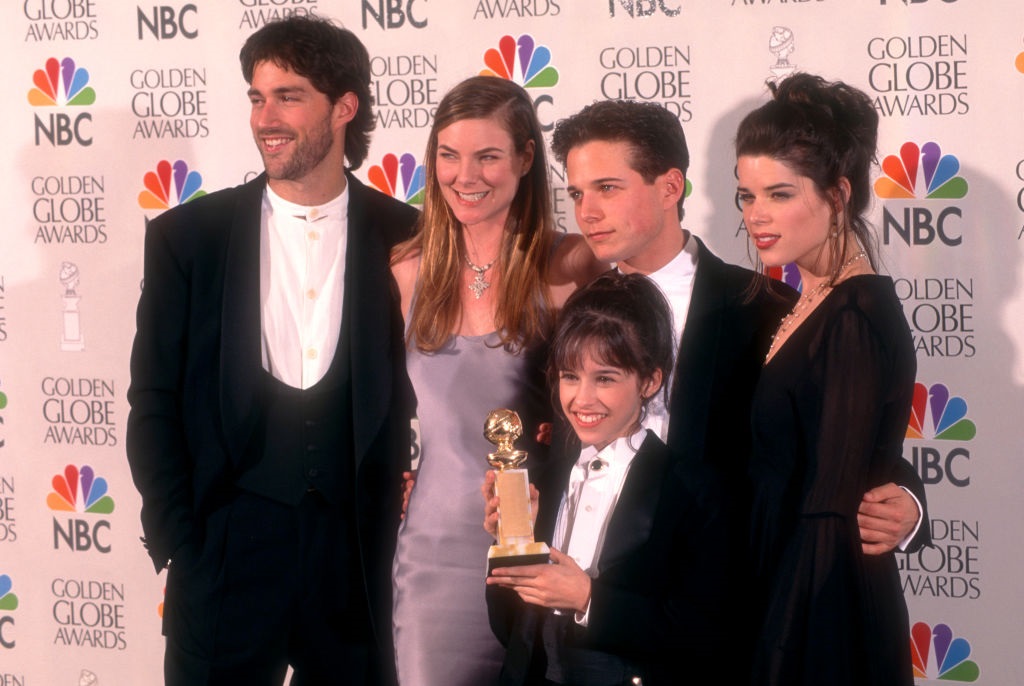 Long before her Golden Globe-nominated role in Almost Famous, a young Kate Hudson tried her hand at the family business by playing a character on the second season of Party of Five.
Next: Since we're sure you've always wondered …
14. This is where Seinfeld really came from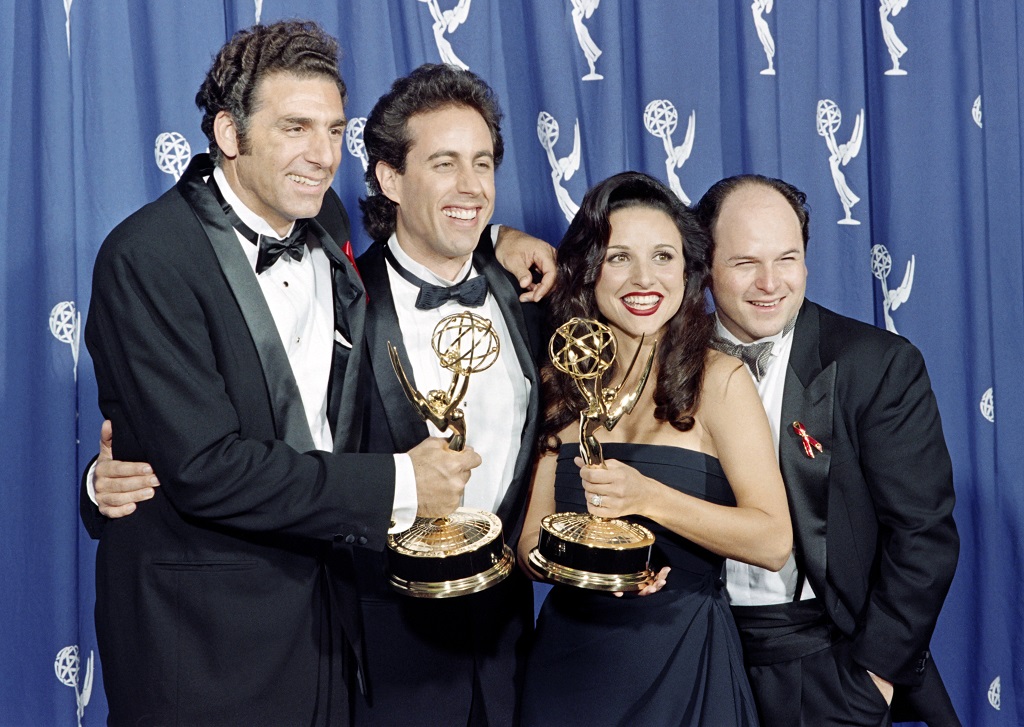 How does "a show about nothing" come to be anyways? According to Redbook Magazine, Larry David and Jerry Seinfeld conceived the idea for the show because of some goofy banter they had in the middle of a grocery store.
Next: Last but not least …
15. The truth behind the accents on The Nanny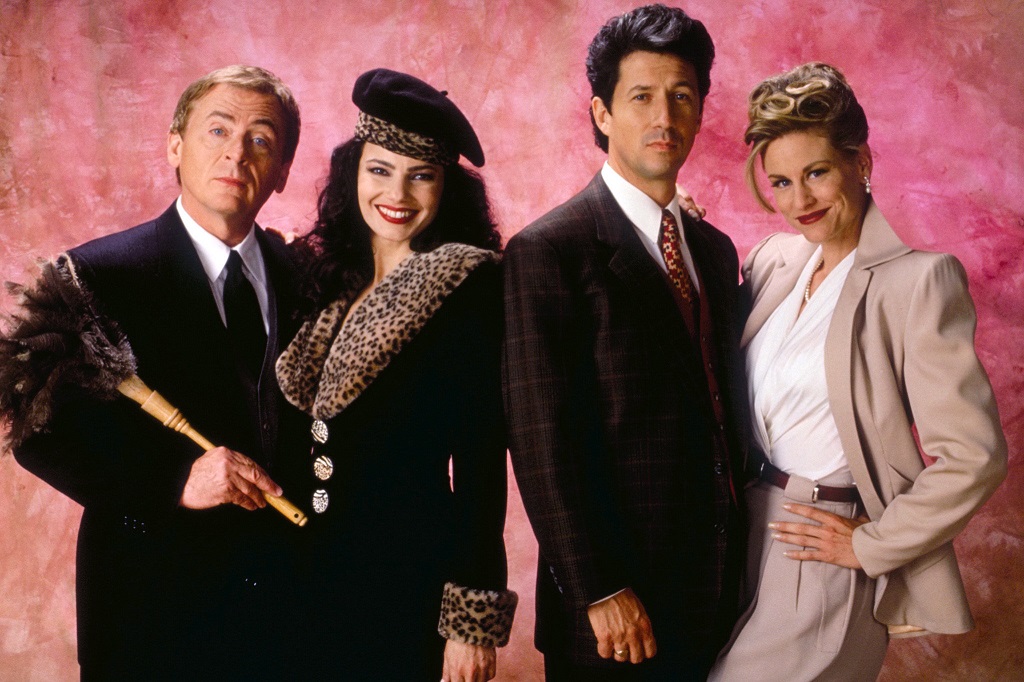 When viewers weren't mocking Fran Drescher's voice, they were complaining Charles Shaughnessy's — aka Mr Sheffield's — British accent wasn't as believable as the one Daniel Davis used to play Niles. For the record: Shaughnessy is actually English. Davis is from Arkansas.
Check out The Cheat Sheet on Facebook!