Blac Chyna and Rob Kardashian 'Brought Out the Worst in Each Other'
Several years ago, Rob Kardashian took a big step back from his family's reality show, Keeping Up with the Kardashians (KUWTK). Kardashian was in a seemingly good relationship with Adrienne Bailon from 2007 to 2009, and much of their relationship aired on KUWTK. However, their relationship ended when Kardashian cheated on Bailon, and in the …
Several years ago, Rob Kardashian took a big step back from his family's reality show, Keeping Up with the Kardashians (KUWTK). Kardashian was in a seemingly good relationship with Adrienne Bailon from 2007 to 2009, and much of their relationship aired on KUWTK. However, their relationship ended when Kardashian cheated on Bailon, and in the years following Kardashian had a tough time finding his way. Eventually, he stepped back from the show to focus on himself, and in that time got together with Blac Chyna.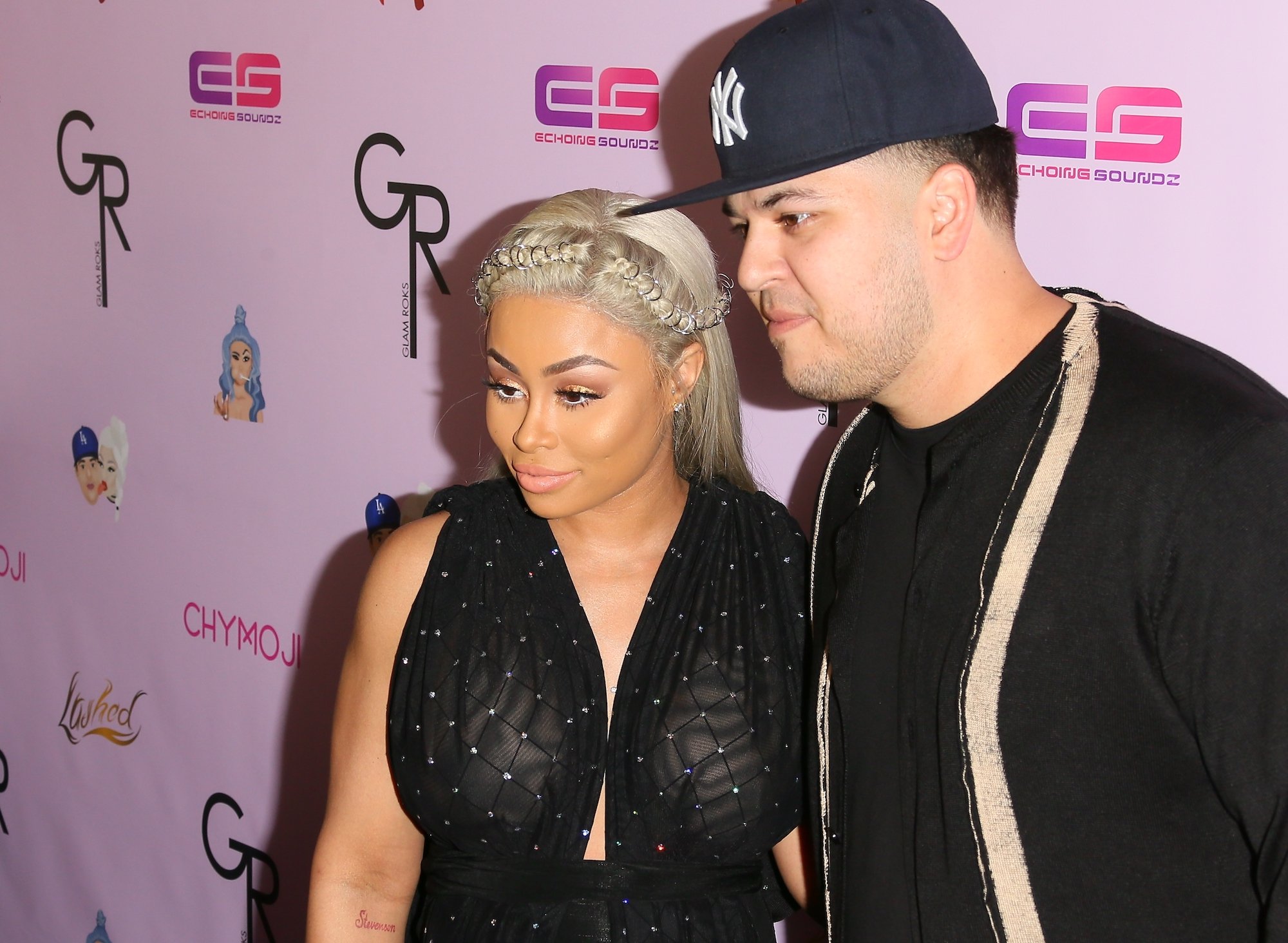 Blac Chyna and Rob Kardashian's troubled relationship
Kardashian and Chyna began dating in January 2016, and they announced their engagement just three months later in April 2016. In short form, Chyna gave birth to their daughter, Dream, in November of 2016. Despite numerous disputes, the former couple tried to make their relationship work for the sake of their daughter.
The engagement ended in disaster; the couple officially separated in February 2017. The doomed couple provided viewers with a glimpse into their life together with the poorly rated seven-episode E! reality show Rob & Chyna. During their short time together, Chyna and Kardashian often argued, acted out of anger and revenge, and even dealt with domestic violence.
The toxicity between Kardashian and Chyna spread to social media. At one point, Kardashian posted nude photos of Chyna on Instagram, which resulted in his removal from Instagram. The social media platform banned Kardashian because he violated Instagram's terms and conditions. Eventually, Instagram modified the ban and allowed Kardashian to have an account in his name under the condition that his mom's company has full control of it, and he is not allowed to post.
Kardashian and Chyna face ongoing legal battles
Even though they were only a couple for a year, they have various ongoing legal actions since 2017. Kardashian accused Chyna of cheating and retaliated by posting nude photos of her on Instagram. In addition to Instagram banning him from the social media platform, Chyna opened a lawsuit against him for revenge porn.
The former couple engaged in a grueling custody battle over who should have custody of their daughter, Dream. Shortly after they finally agreed to child custody arrangements, Kardashian accused Chyna of physically attacking him during a past fight. Chyna retaliated by opening an assault and battery lawsuit against Kardashian for alleged verbal and physical abuse that occurred during their relationship.
In addition to the custody battle and abuse allegations, there is yet another ongoing legal battle. Chyna initiated a lawsuit against the Kardashian-Jenner women for defamation. Chyna believes that the women in Kardashian's family are the reason E! canceled Rob & Chyna.
Fans on Reddit recently discussed the saddest breakups on the show. Many users agree that Kardashian's breakup with Bailon was the most tragic and that it ultimately led to his toxic relationship with Chyna. One user commented, "same, I thought it was a great relationship and really good for Rob especially. Chyna brought out the worst in him. Well, they brought out the worst in each other."
Perhaps the saddest part of their relationship is the fact that the former couple has so much drama with each other. They share a young daughter. While Kardashian and Chyna do not agree on much, they have decided on joint custody of their daughter, and they have agreed not to trash-talk each other. The former couple may not get along with each other; however, they both love their daughter immensely.
Where is Rob Kardashian now?
A lot of drama occurred during their short amount of time together, but one wonderful thing that came from their troubled relationship is their daughter, Dream. Kardashian is a dedicated father, and he spends most of his time and energy trying to provide the best life possible for his daughter.
Kardashian has recently lost a lot of weight and is in fact ready to return to reality TV. Kardashian is returning to the second half of the 18th season of KUWTK. Although Chyna and Kardashian disagree often disagree, Chyna recently voiced her support of Kardashian's return to KUWTK.