Blac Chyna and the Kardashian-Jenners' Legal Battle Heats up as She Slams Them for "Unlawful Conduct"
It looks like Blac Chyna's legal drama with the Kardashian-Jenner family is nowhere close to being resolved.
In addition to her lengthy custody battle with Rob Kardashian over their 3-year-old daughter, Dream, Chyna has filed yet another opposition against the Kardashian women.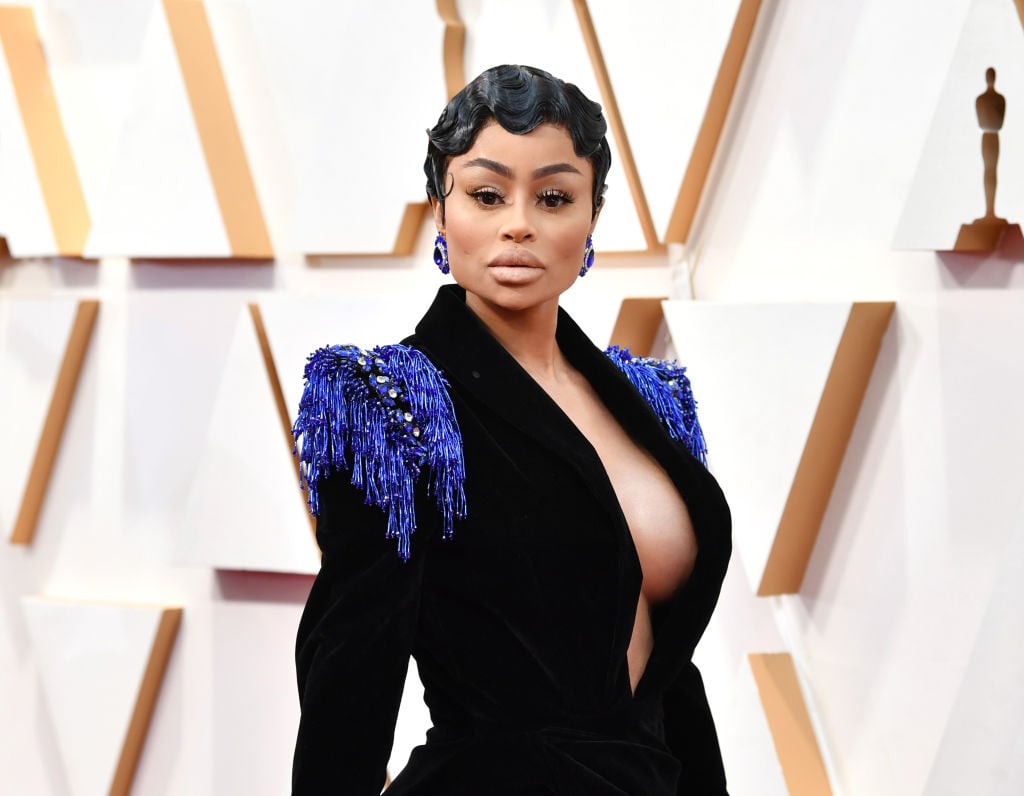 Chyna's been battling it out in court with the family since 2017
Blac Chyna has been at odds with the Kardashian-Jenner family for what seems like forever. But if you thought the drama was over, you might want to think again.
Since 2017, Chyna has been coming to blows with the famous bunch due to her tumultuous court battle with the Arthur George sock designer.
The legal drama first started in July 2017 when Kardashian accused Chyna of cheating on him with multiple men as well as doing drugs and drinking in a series of Instagram posts.
However, one graphic post included a screenshot of an alleged text message conversation between him and the model that contained a photo of her exposed genital area.
Though Kardashian removed the post from his account, Chyna still took action by hiring an attorney and filing a "revenge porn" lawsuit against him.
In September 2017, the pair's legal battle continued as they hashed it out in court over who should get custody of their young daughter, Dream Renée.
Though they eventually came to a custody agreement, they found themselves in court once again. But this time, it had nothing to do with their daughter.
A few days after solidifying their custody agreement, Kardashian filed a lawsuit against the model claiming that she'd choked him with an iPhone charging cord during an intense fight the year prior.
A month later, Chyna decided to fight back by filing her own lawsuit against her ex, claiming that he'd verbally and physically abused her during their relationship.
Chyna hit the Kardashian women with a lawsuit
In addition to her assault and battery lawsuit against Kardashian, Chyna also took legal action against the Kar-Jenner women.
In Sept. 2017, the model hit the reality stars with a lawsuit accusing them of defamation. In court documents, Chyna claimed that the famous family was behind her hit show, Rob & Chyna, getting canceled by E!.
Since the show only aired for one season, the model believes that she missed out on potentially earning millions and is confident the family didn't want her to succeed financially.
After filing the lawsuit, Kris Jenner denied having anything to do with the show's cancellation. She later requested that Chyna turn over text messages, emails, and bank statements to the court that proved she'd took a major financial hit following her reality television stint.
The model's tired of the Kar-Jenners mistreating her
Though she dropped her lawsuit against Khloé Kardashian, Kourtney Kardashian, Kylie Jenner, and Kendall Jenner in November 2017, Chyna is now rehashing their legal drama.
According to the model's attorney, she recently filed an opposition that goes against the family's motioned for the court to seal all of the case's records.
"Chyna has filed an opposition to defendants Kris Jenner's, Kim Kardashian's, Khloe Kardashian's, and Kylie Jenner's motion to seal court records regarding Chyna's defamation and tortious interference with contract case against them," he lawyer said in a statement.
According to Chyna's claims, the Kardashian family has not been treating her with respect and wants the court to enable them from hiding their "contempt" against her from the public.
The model's lawyer even referenced The Bachelor Peter Weber's viral sensation mom, Barbara, while talking about Kris Jenner's treatment of her.
"Unlike 'Bachelor Mom Barb,' who expressed her contempt for her potential future daughter-in-law out in the open last night, Kris and her daughters successfully hid their contempt for Chyna, their future daughter-in-law and sister-in-law, from the public," the statement read. "Chyna is seeking to prevent the Kardashian and Jenner family from continuing their ability to hide their unlawful conduct against her from the public."
It's looking like Chyna and the Kardashians' court battle could get pretty messy, and we hope their issues are resolved before this situation gets any worse.