Blac Chyna Returned All of the Expensive Gifts Rob Kardashian Bought Her, Except a Lavish Piece of Jewelry
Blac Chyna didn't want any reminders of her relationship with Rob Kardashian but made an exception for one piece of jewelry she might still have today.
Following Kardashian's social media rampage — in which he boasted about purchasing Chyna expensive gifts — she returned all of the jewelry and luxury cars he'd gave her during their relationship but kept one opulent present as payment for all he'd put her through.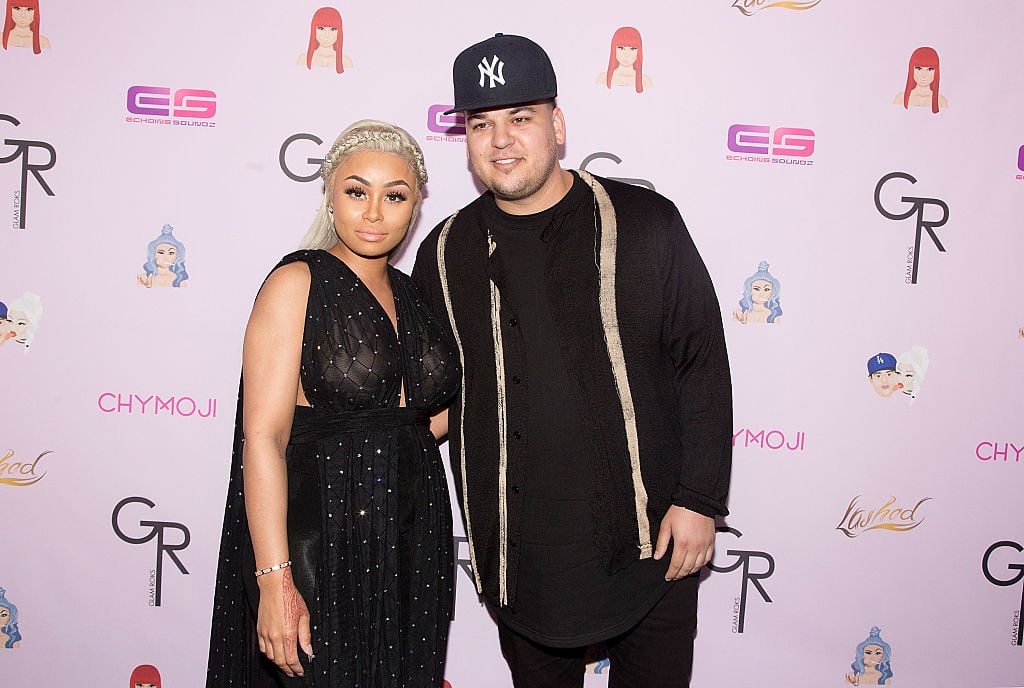 Chyna claims she didn't want to be bought
Chyna wanted no parts of Kardashian, especially after his social media tirade in July 2017.
Following the former reality star's explosive rant on Instagram — where he seemingly bragged about spending millions on lavish gifts for Chyna throughout their relationship — the model immediately returned everything he'd given to her during their one-year romance.
"Once he posted all these things on the Internet, I had my two assistants drive the Ferrari and the Lamborghini, and took all the jewelry back to his house. Actually, to his [mother Kris Jenner's] house, and had it dropped off," Chyna said in 2017 during an exclusive interview with Good Morning America, which was first reported by Page Six.
According to Chyna, she was not going to be bought by someone who didn't respect her.
"And I also gave him back his wedding ring," she continued. "Because I'm not gonna let this man buy me — or make it seem like he could just buy me and give me gifts and treat me any way, and talk to me nasty."
In addition to the explicit photos of Chyna on his Instagram, Kardashian claimed that he'd "bought her 250K of jewelry" in one of his posts.
"I pay lambo. Ferrari. Down payment on the rolls … That Ferrari that u pretend u got yourself," he wrote.
Chyna kept a bracelet Kardashian had given her before his tirade
A few days after Kardashian's explosive social media rant, TMZ reported that he'd recently courted Chyna with some major bling before everything went downhill.
According to an inside source, a jeweler came to Chyna's house with seven pieces of jewelry, worth a total of $250,000, and allowed her to pick one she could keep as a gift from Kardashian.
With so many pieces to choose from, the jeweler decided to leave all of the jewelry with Chyna so that she could take her time selecting her favorite.
However, once Kardashian slammed her on Instagram, the model decided only to give back four pieces and kept a ring and a tennis bracelet set —worth around $125,000.
Though the jeweler had contacted Chyna asking her to return the items, their pleas were ignored.
To add more fuel to the fire, the model even wore the tennis bracelet set to court when she was granted a restraining order against Kardashian.
Despite sources claiming that the Arthur George Socks founder only planned to give his ex one piece of jewelry, Chyna and her attorney begged to differ.
The model's lawyer Lisa Bloom claimed that Kardashian gifted all seven pieces of opulent bling to Chyna as a gift, so technically, she had no obligation to return anything.
Bloom went on to reveal that Chyna did, in fact, return four jewelry pieces but held onto the tennis bracelet set because she liked them and was kind enough to give back the other pieces, which were legally hers.
As for whether or not Chyna still has the tennis bracelets remains unknown.
But having gotten familiar with the model over the years, we're pretty sure those jewelry pieces are still and will continue to remain in her possession.