Blac Chyna Seemingly Calls Out Khloé Kardashian for Saying She Would Beat Kourtney In a Fight
It's no secret that Blac Chyna has been at odds with the Kardashian family for a really long time. It started in 2014 and hasn't been settled to this day. The latest turn appeared to come on April 4 when Blac Chyna shared a post that people believe shaded Khloé Kardashian for saying she would beat Kourtney Kardashian in a fight.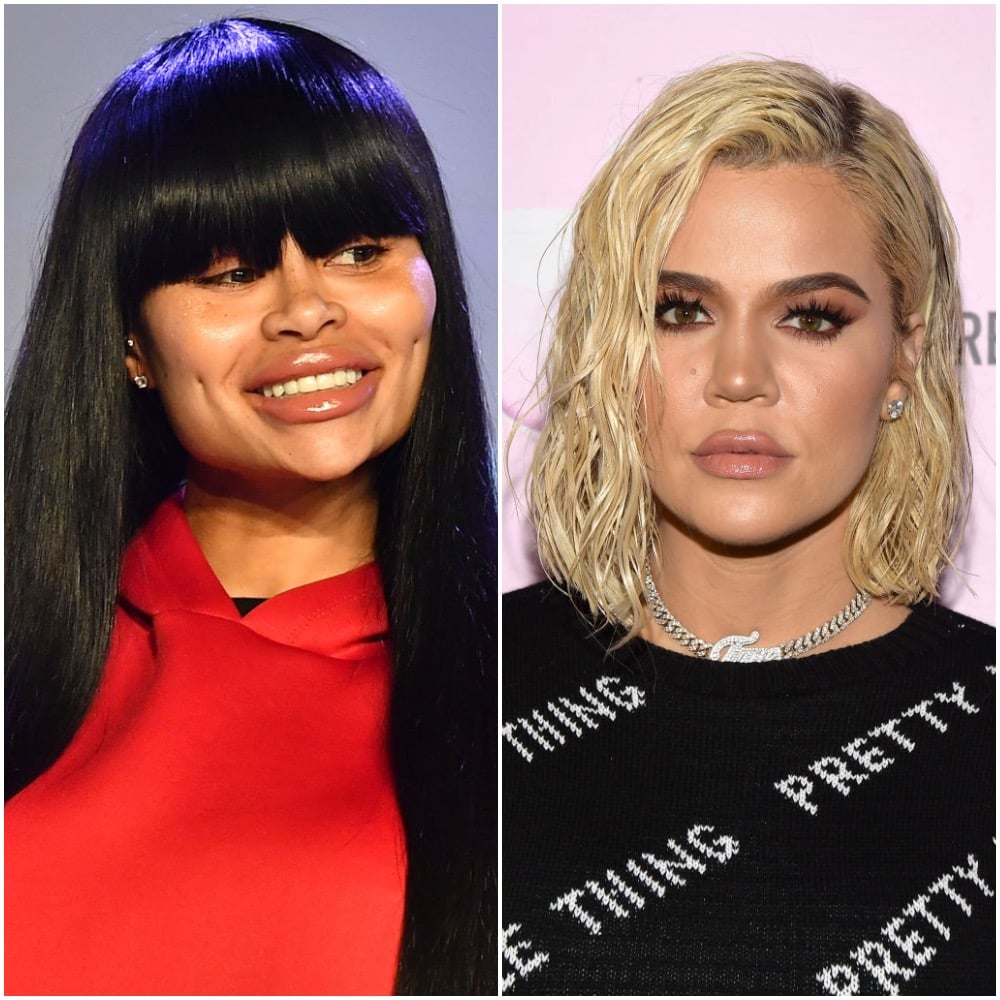 Khloé Kardashian's comment on Kourtney
Kardashian made the comment in response to the April 2 episode of Keeping Up with the Kardashians, which saw Kourtney get into a fistfight with Kim Kardashian West.
Kim had been talking about Kourtney's lack of work ethic when the Poosh founder threatened to "f*ck [her] up" if she didn't stop criticizing her.
"You act like I don't do sh*t … But also if I didn't want to work my a** off and wanted to be a stay at home mom, that's f*cking fine," the mom-of-three said before throwing a water bottle at Kim. She then got in Kim's face and pushed her, sparking a physical altercation.
The sisters began slapping, scratching, and kicking each other as Kardashian tried unsuccessfully to intervene and separate them.
As the episode played out, Kardashian wrote on Twitter that if she had been in Kim's place, things would've turned out a lot different. "I would demolish Kourt's a** lol don't play. I'm 5'10"," she tweeted. "She's 5 feet on a good day."
Blac Chyna's apparent response to Khloé Kardashian's comment about beating Kourtney
Shortly after Kardashian's comment made its rounds around the Internet, Blac Chyna took to Instagram with a message that said: "What about 5'2?" While she didn't call out anyone in specific, fans are convinced it was a response to Kardashian's tweet and that she was trying to start something with the reality star.
One person said in the comment section that "Chyna been wanting all the smoke with the Kardashian's." And someone else said she was justified, claiming "Khloe [has] started a lot of sh*t with chyna!"
What's going on with Blac Chyna and Khloé Kardashian?
Things have certainly seemed to worsen between Blac Chyna and Kardashian over the past few months and that might be because of Rob Kardashian's recent attempt to get primary custody of his daughter, Dream, whom he shares with Blac Chyna.
Rob claimed in court documents obtained by TMZ in January that Blac Chyna had become a danger to dream, citing her alleged drug use and other alarming behaviors.
Kardashian backed her brother in the documents. She reportedly. said that Dream is "more in defense mode" and "decidedly more aggressive" when she comes over from Blac Chyna's house. She also allegedly said that she once heard Dream say that she "doesn't want to go back with her mom."
On Feb. 27, The Blast reported that a judge had denied the request for primary custody. In response to the motion, Blac Chyna's lawyer shared a statement to E! News that said:
"Chyna will not back down from Rob and his family's attempt to take away her agreed-upon custody of Dream. She will continue to take all necessary steps to protect her children, including defeating Rob's and his family's latest attempt to undermine Chyna's joy as a mother to Dream and her ability to make a living as a single mother – without any child support from Rob."
The entrepreneur later suggested through her lawyer that Dream was in more danger when in Rob's care. She pointed to an alleged incident in February where her daughter had returned from Rob's house with a first-degree burn on her leg. Rob denied that he was the direct cause of the injury, saying it happened in the care of a nanny and that Blac Chyna had been trying to smear his name. As of writing, it's one of the latest updates in the legal saga.
Clearly, there's a lot of tension here, but c'mon guys. Can't we all just get along?