Blac Chyna Wins Lengthy Legal Battle Against the Kardashian-Jenners
Blac Chyna recently celebrated a legal victory against the Kardashian-Jenner family. Since she and Rob Kardashian split up in 2016, Chyna's drama with his family has been an ongoing battle. Before their breakup, Chyna and Rob were engaged and had a reality show, Rob and Chyna. The exes currently have a 4-year-old daughter together, Dream Kardashian.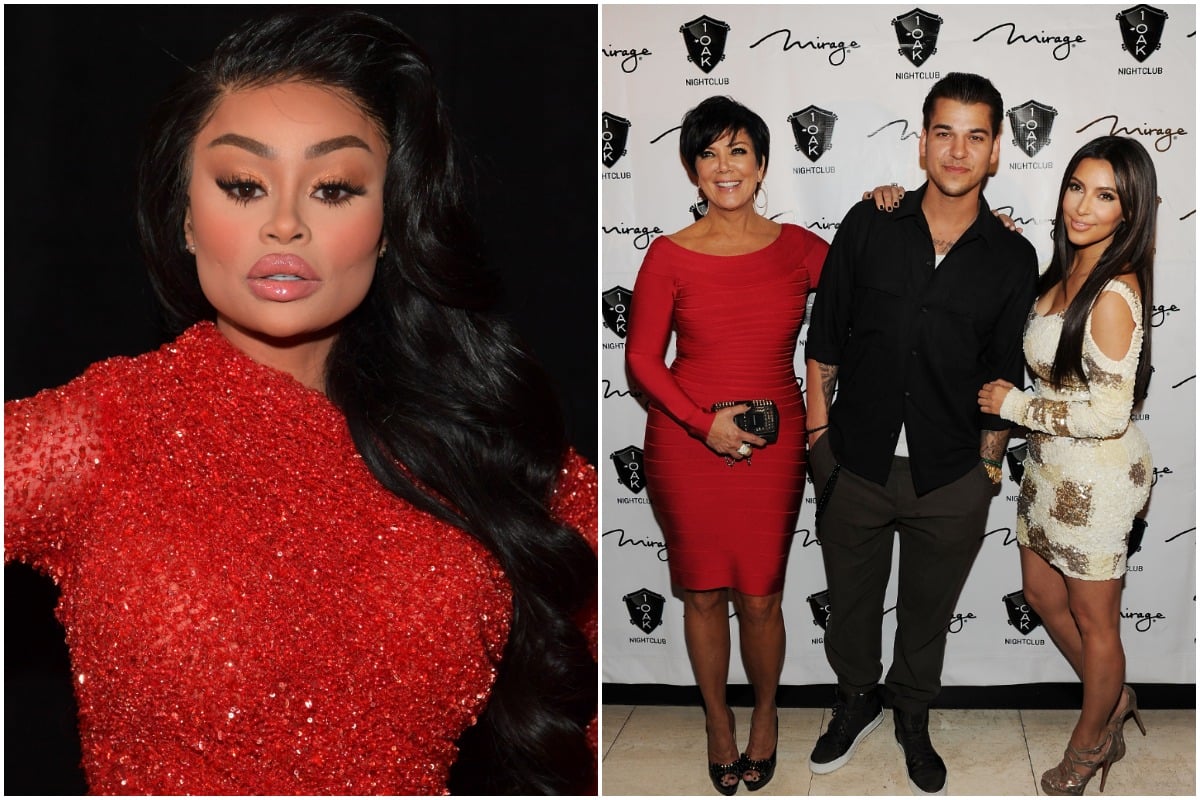 A brief look into Blac Chyna's relationship with the Kardashian-Jenners
Chyna's history with the Kardashian-Jenners began in the 2010s. Before she became the mother of Rob's child, Chyna was close friends with Kim Kardashian West. At the time, Chyna dated rapper Tyga, and the couple had their son, King Cairo Stevenson. Once Chyna and Tyga broke up in August 2014, Tyga began dating Kylie Jenner. Soon after, Chyna and Rob started to step out more as a couple. Chyna then became pregnant with Dream in 2016, and the couple got engaged the same year. In September 2016, they launched their reality show on E!, Rob and Chyna.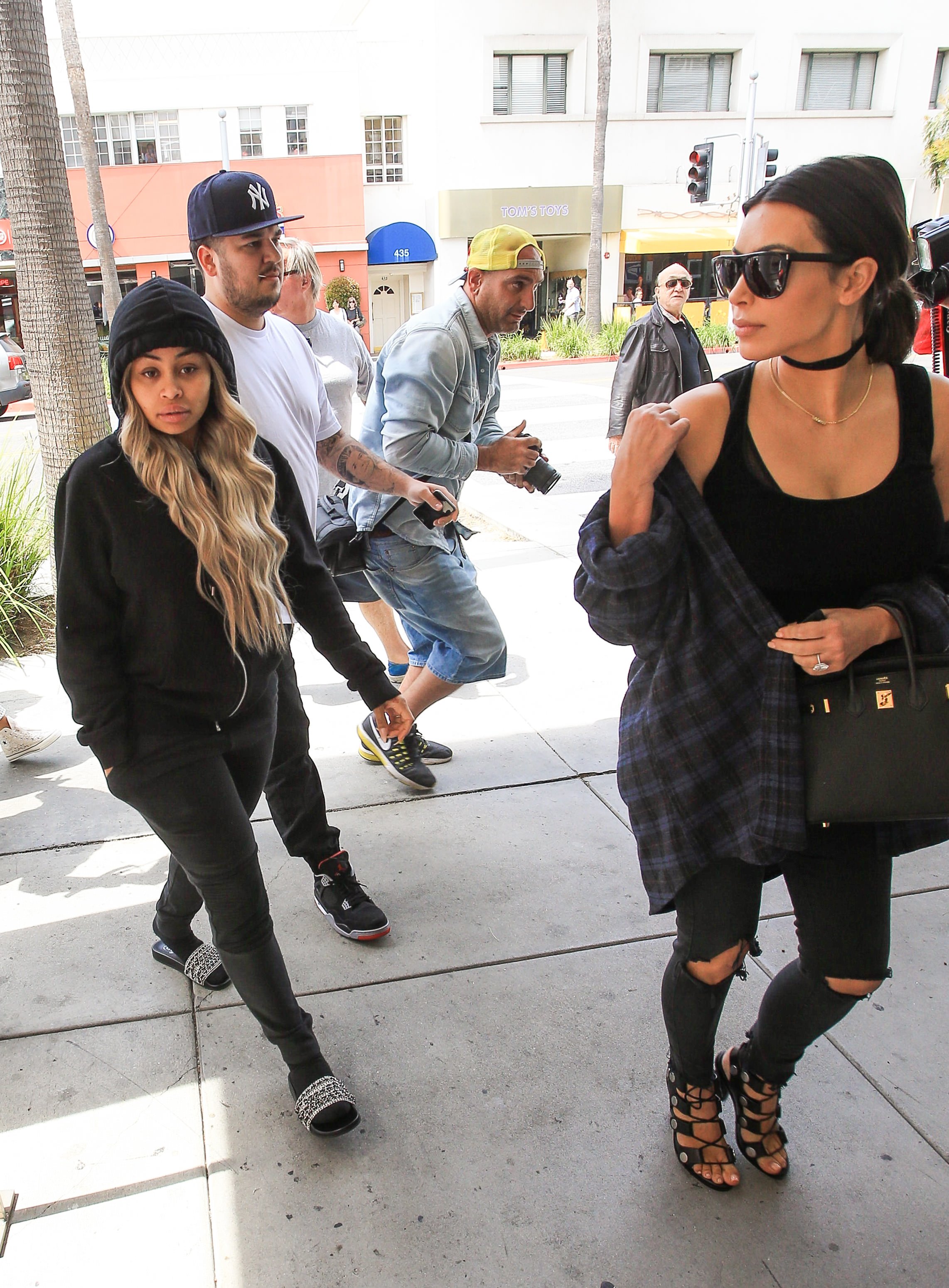 RELATED: Fans Bash Wendy Williams After She Accuses Blac Chyna of Being Homeless: 'Wendy Really Needs Help'
After Rob and Chyna premiered, the show reached massive success. Viewers tuned in to see Chyna and Rob's life together, as well as Rob, becoming a parent for the first time. According to The Hollywood Reporter, the show's network picked it up for another season. However, Season 2 of the series never aired on E! In December 2016, Chyna called off their engagement. Following their split, Rob and Chyna stopped production.
Why Blac Chyna sued the Kardashian-Jenners
In October 2017, Chyna decided to take legal action against the Kardashian-Jenner family. She sued Rob, his mother, Kris Jenner, sisters Kim, Kourtney, Khloé, and Kylie. According to Us Weekly, Chyna claimed that the family used their "power and influence over the E! network to kill the second season" of Rob and Chyna. The Real Blac Chyna star also claimed the tribe "permanently damaged" her career by allegedly ending the show.
RELATED: Wendy Williams Gets Accused of Substance Misuse by Blac Chyna's Mom, Tokyo Toni After Fans Address 'Concerning' Behavior on Her Show
Additionally, Chyna's former attorney, Lisa Bloom, claimed the family attempted to get Chyna to drop the lawsuit in November 2018. 
"For over a year, Blac Chyna has been fighting to get her day in court against Robert Kardashian, Kris Jenner, Kim Kardashian West, Khloé Kardashian, and Kylie Jenner," Bloom said. "Chyna alleges that she was slut-shamed, defamed, and the victim of a plot to kill her hit show, Rob & Chyna, causing her significant financial damages. Today the court REJECTED the Kardashian family's request to strike Chyna's entire lawsuit. Most importantly, all of Chyna's legal claims stay in. Chyna will therefore be permitted to have her day in court."
Blac Chyna recently celebrated a victory against the Kardashian-Jenners
After two years of engaging in a legal battle against her ex and his family, Chyna received a victory against the Kardashian-Jenners. In December 2020, Page Six reported that a judge ordered Bunim/Murray Productions to hand over Rob and Chyna's unaired footage. The model's current lawyer, Lynne Ciani, said that the tape shows Rob proclaiming his love for Chyna during a medical procedure. Additionally, the production company will release footage from Chyna's appearances on Keeping Up With the Kardashians back in 2017.
RELATED: Are Wendy Williams and Blac Chyna Friends?
According to Rob's attorney, Marty Singer, the Arthur George founder opted not to dispute. Chyna is currently suing Kardashian after he released nude pictures of her on Instagram in 2017. 
"We have not filed an opposition to the court for this request because the footage has no impact on the case," Singer said in a statement. "However, we have requested Blac Chyna's OnlyFans footage, and she has refused to release that footage to us."