'Black Ink Crew': Alex Claims He 'Falsely Accused' Donna of Scratching Him
'Black Ink Crew' stars Donna and Alex respond to domestic abuse allegations.
During the Black Ink Crew Season 9 finale, engaged couple Donna and Alex hit a rough patch, and he claimed she scratched his face. The two later broadcasted live on Instagram, where he claimed he "falsely accused" his fiancée.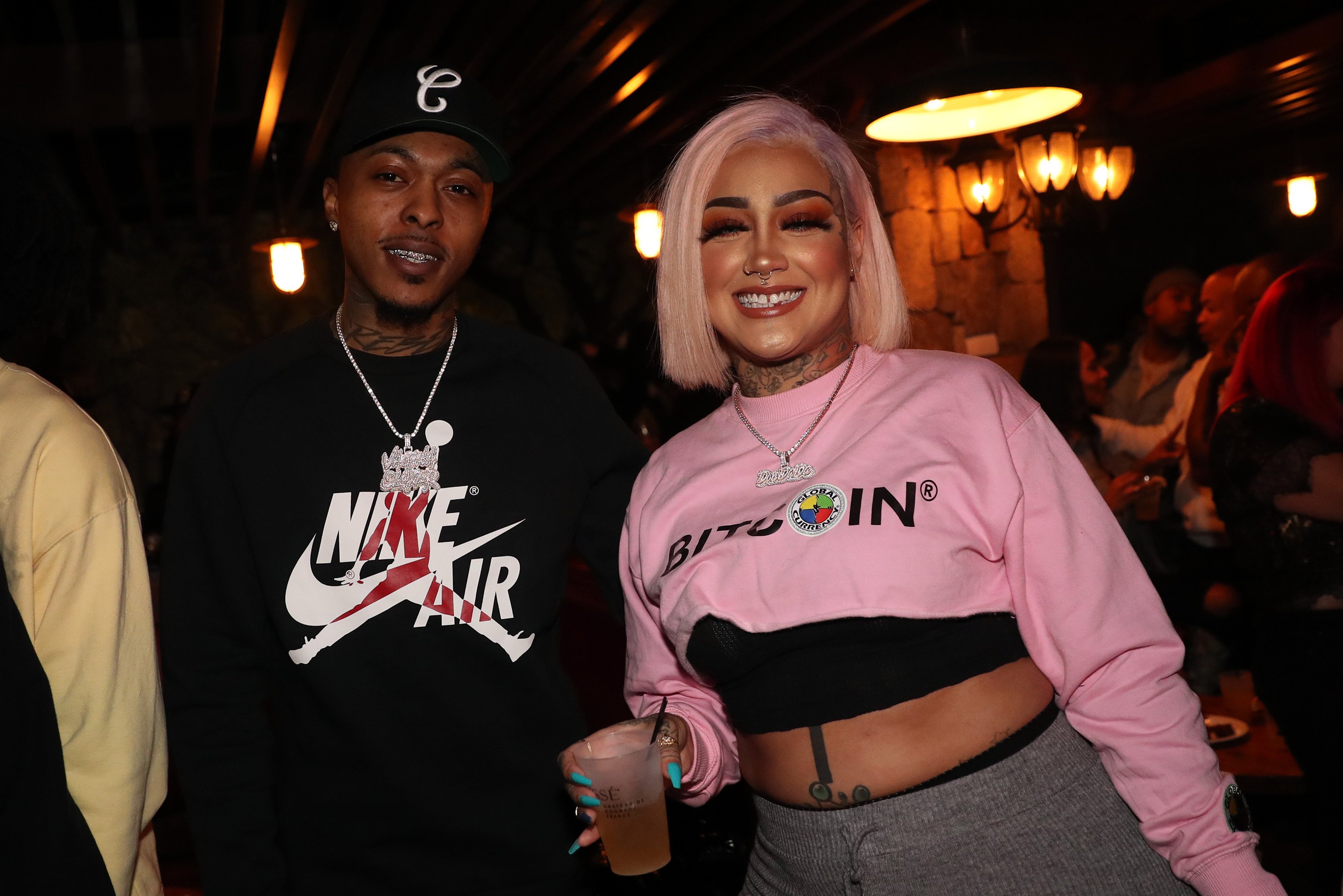 Alex and Donna got engaged during 'Black Ink Crew' season 8 
In 2017, Alex the V Slayer joined Black Ink as another tattoo artist. He infamously hooked up with Donna in a bathroom stall, even though she had a boyfriend at the time. Someone took a video of the interaction and posted it online, resulting in the ending of her relationship.
However, they both realized they had genuine feelings for each other and began dating. The couple then moved in together, and both continued working at Black Ink. Following another fallout between Donna and shop owner Ceaser Emanuel, he wanted them both out of 113th.
When they showed up for Young Bae's wedding rehearsal, he and his cousin Teddy, already upset after an interaction with O'S**t, jumped Alex. He ended up hurting his back, deeming him unable to work. The two went through a rough time as he blamed her for the injury but ultimately made it out as he noted he wanted to have a child with her.
After making it clear she preferred a wedding ring, Alex proposed to Donna during the season 8 Hawaii trip to celebrate Walt's marriage. The two have been engaged since early 2019 and have no plans to tie the knot yet officially.
Alex accused Donna of domestic violence during the season 9 finale
After taking over a year off filming due to the COVID-19 pandemic, Donna and Alex returned with the rest of the crew for season 9. Even though she wanted to take a break from tattooing, he still worked at the shop.
Therefore, they both traveled with everyone else to tattoo in the Atlanta Black Ink location. Following another fallout with Ceaser Emanuel, the couple left the mansion, and Alex later claimed he produced a positive coronavirus test.
However, they eventually returned during the finale, and he accused his fianceé of scratching him, leaving a mark on his lip. According to Alex, he didn't answer a question, angering her and causing her to lash out.
On the other hand, Donna insisted nothing happened, claiming her nails weren't capable of cutting him. A producer later broke the fourth wall and expressed her concerns for their relationship, but the couple left the scene together.
He later claimed he 'falsely accused' her following the episode
Following the June 2021 finale, Donna and Alex didn't publicly say anything about the situation until a month later on Instagram Live. She claimed acrylic nails aren't able to scratch as they easily break. While she acknowledged the mark on his face, the reality star said she thought his "jail manicures" left the scratch.
Donna continued, noting they've dated for over three years and believes the new production crew "exploited a situation" instead of suggesting counseling for them. She also thinks her and Alex's "unorthodox" relationship leads people to believe she's abusive because she has more of a "dominant" personality.
According to the reality star, the two get into arguments over his lack of communication. She also believes they "made a mistake" of allowing themselves to show vulnerability but thinks it got "twisted into a narrative." Alex then joined the Instagram Live, admitting he needed to communicate better.
He also claimed he "falsely accused" her of physical abuse and said "uncut footage" would clear them. Additionally, the two noted they're both still dealing with the fallout of the fight as fans repeatedly approach the couple about it and asked them to stop. Black Ink Crew airs on VH1.