'Black Ink Crew' Boss Ceaser Says He Will No Longer Date These Types of Women
Eight seasons into Black Ink Crew New York and fans are used to seeing Ceaser's love life on display. Along with the tattooing, partying, fighting, and deal-making, viewers have watched some of Ceaser's and his castmates' relationships blossom, soar, or burn.
While he has his detractors, the tattoo boss also has supporters who want to see him win in the romance department. He has plenty of fun with the ladies on the show, but Ceaser Emanuel has a new attitude about dating now.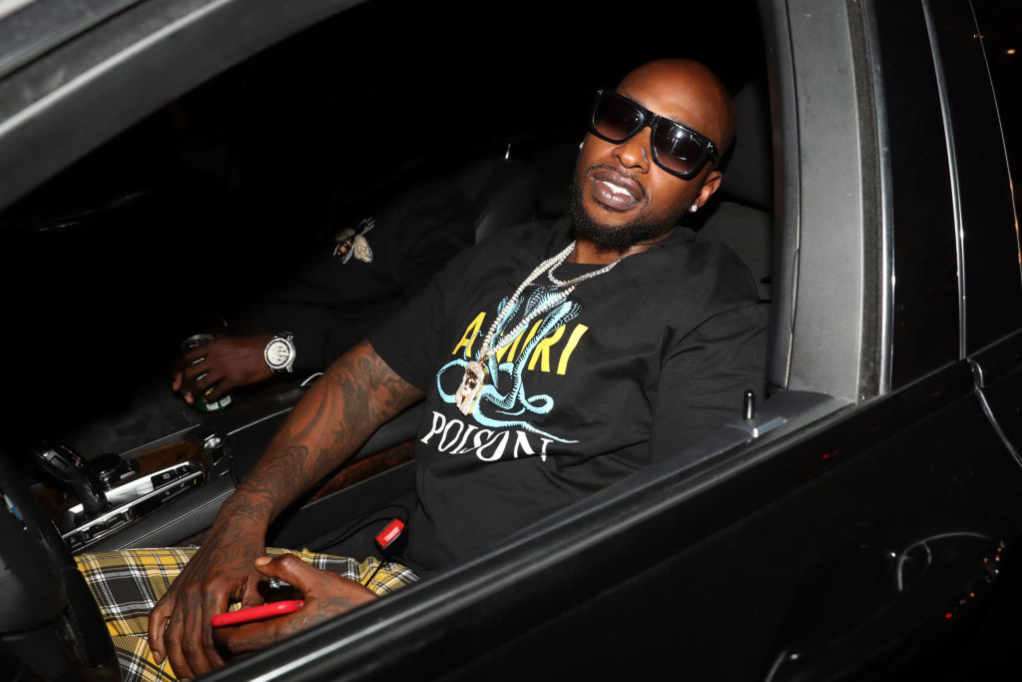 Fans are well aware of Ceaser's dating history
If you've been keeping up with Black Ink Crew since day one, then you're familiar with Ceaser's relationship with Dutchess Latimore. They broke up multiple times until it reached the point where it was permanent. During other seasons, he's had on-camera dalliances with Tatu Baby in Miami, the schoolteacher Crystal in Miami, Kitty, and various other women.
After his breakup with Dutchess, viewers watched him move around and "have fun" but there were certain women they rooted for and Kitty was one of them. She's a fan-favorite, but it seems like he has other plans now.
Ceaser is avoiding certain women now
Black Ink Crew is currently on a brief hiatus, but Ceaser recently sat down for an interview with Tiffany Pollard on her web series, Brunch With Tiffany. He talked about his dating life and how difficult it is to manage a relationship while on reality TV. He said the other part of that challenge is his busy work schedule, adding that he also has to be conscientious about who he brings around his teenage daughter:
"My daughter is at the point where I have to bring home somebody that she could actually look up to besides her mother. 'My dad can't just be dating thots no more. He has to bring home an attractive woman,' so she could sit there and be like 'Dad, you did good.' Right now, under her eyes, she ain't giving approval so I've gotta keep looking."
After toasting to no more thots, the two chatted about his ideal woman. He said physical looks matter less and he wants someone who's loyal and "a go-getter."
He angered fans over Miss Kitty
The last few episodes of Black Ink pit Ceaser and Kitty against each other over a blog rumor that she slept with Ryan Henry of Black Ink Crew Chicago. Although all parties are said to be single, Ceaser took issue with Kitty and fired her from Black Ink. Arguments ensued on their trip and at prom between her, Ceaser, and her castmates, and fans were not okay with it.
Some pointed out that Ceaser crossed the line by firing her over her personal life, and most angrily stated that it's none of his business and Kitty doesn't owe him an explanation. That includes explaining what she says is a lie. Kitty has a number of supporters who've said that Ryan is a better fit for her than Ceaser.
Will fans see Ceaser or Kitty move on with love in the upcoming episodes of Black Ink? Tune in when the show returns on Feb. 26.