'Black Ink Crew': Ceaser Emanuel Teased Next Shop Location in Queens
'Black Ink Crew' star Ceaser Emanuel teased opening of next shop in Queens.
Black Ink Crew star Ceaser Emanuel already owns several tattoo shops with plans to expand throughout all 50 states. In a recent Instagram Live, he teased his plans to open another shop in Jamaica, Queens.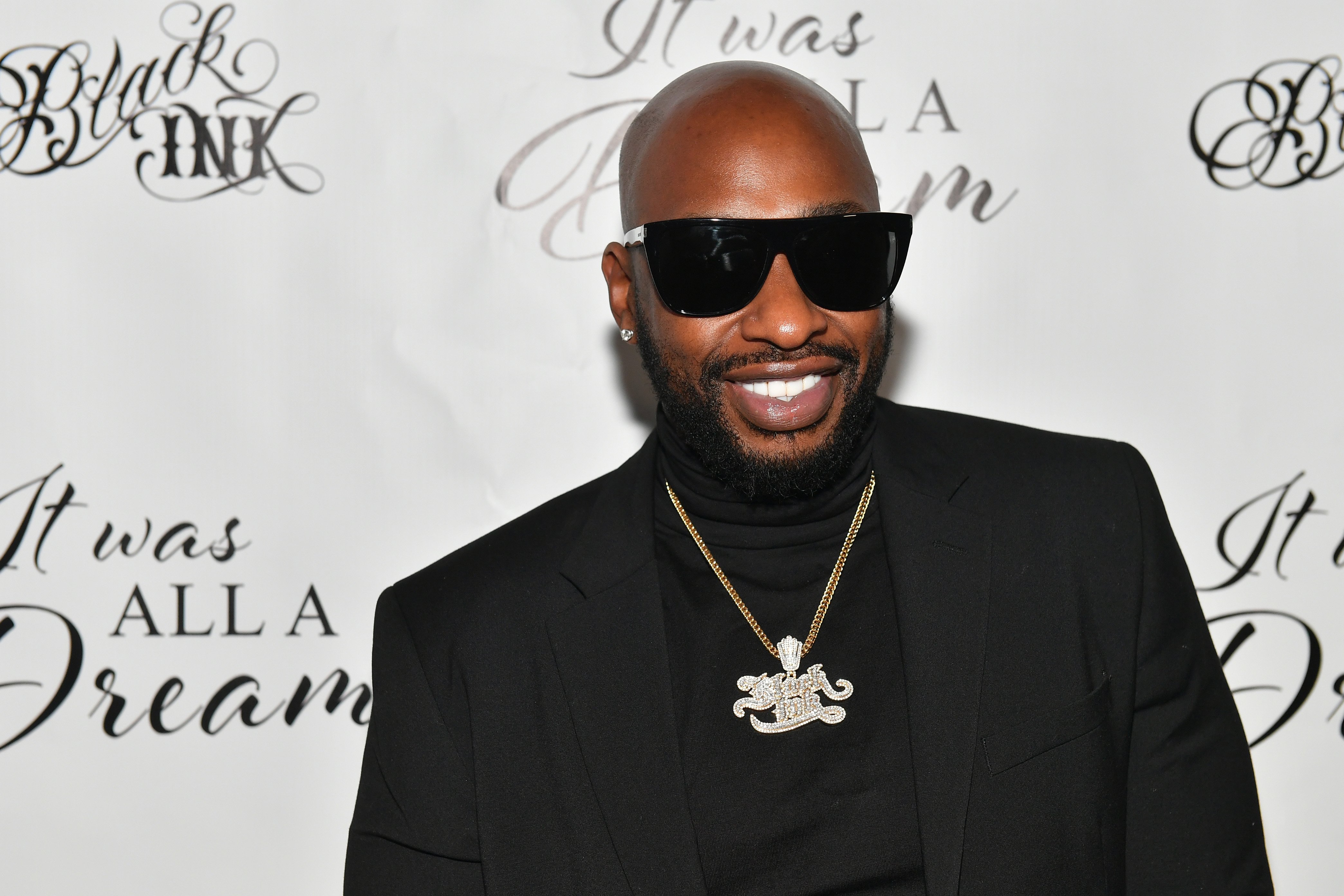 'Black Ink Crew' season 9 returns in April 2021
In Aug. 2019, before the lockdown, season 8 premiered with David "Ceaser" Emanuel partnering with longtime friend and former rival Paul "Puma" Robinson. However, the other employees questioned his choice due to their intense fallout.
While Young Bae decided to get a divorce, Walt Miller introduced his girlfriend, whom he eventually married in Hawaii, where Alex also proposed to Taylor "Donna Marie Lombardi" Pinckney.
Additionally, the manager began following a new passion; stand-up comedy. Black Ink's brand ambassador Karis "Miss Kitty" Phill's mother died, and the crew supported her.
However, JaKeita "Sky" Days revealed Miss Kitty allegedly hooked up with Ceaser's friend, Ryan Henry of Black Ink Crew: Chicago. Upset because they previously dated, the Black Ink owner fired Missy Kitty, who later joined BIC Chicago and cut off friendships with other employees.
Additionally, Sky got into a violent confrontation with her son Des that eventually involved producers. Therefore, she hasn't returned to the show. Following nearly a two-year break, the series picks up in Apr. 2021.
How many Black Ink shops are there?
In 2013, viewers got their first glimpse into Ceaser's flagship Black Ink shop in Harlem, usually only referred to as "113th." It became a place where the crew seemingly partied more than tattooed and served as a place to sleep for employees when they fell on hard times.
Additionally, many celebrities passed through the location to receive a tattoo. Even though he upgraded the place and it turned into a landmark over the next eight seasons and several years, Ceaser's landlord forced him to vacate the property, or he would triple their rent.
The owner has since revealed his flagship store is "done." In 2016, he opened another Harlem-based shop, 125th. Two years later, he opened his Atlanta location and made Sky, former receptionist of 113th, the manager. However, she dipped out to start her own business, now closed fashion boutique Her Little Secret.
He also expanded to New Orleans in 2018, which he initially wanted to operate as a 24/7 shop. After being approached by the mayor and wishing to pay homage to his late friend, Ceaser opened a Bed-Stuy, Brooklyn location in 2019. The Black Ink Crew star recently teamed up with Van Johnson to open another shop in Houston, Texas, making him the owner of five stores.
[Editor's note: This article was updated to include to the Houston location.]
Ceaser Emanuel teased next shop opening in Queens
A couple of weeks before season 9 premiered, Ceaser took to his Instagram to announce his intentions to open another shop. In an Apr. 2021 Live, he broadcasted himself standing outside a building in Jamaica, Queens, he hoped to buy and turn into the next Black Ink.
The tattoo artist noted he's "trying to do big things" and wants to open it before the end of the year. He's already thinking about expanding into another city, Philadelphia, and said he plans to stay in the business for several more years.
The 41-year-old also explained he wants to become a billionaire within the next 10 years and still hopes to "take over the five boroughs" and expand throughout all 50 states.
Black Ink Crew returns Apr. 19 at 8/7 Central on VH1.