'Black Ink Crew': Are Donna and Alex Still Engaged?
After a string of bad relationships, Donna seemingly has found love with fellow Black Ink Crew co-star Alex. The two became engaged in 2019 while celebrating Walt's marriage in Hawaii. Are the couple still together, and have they married yet?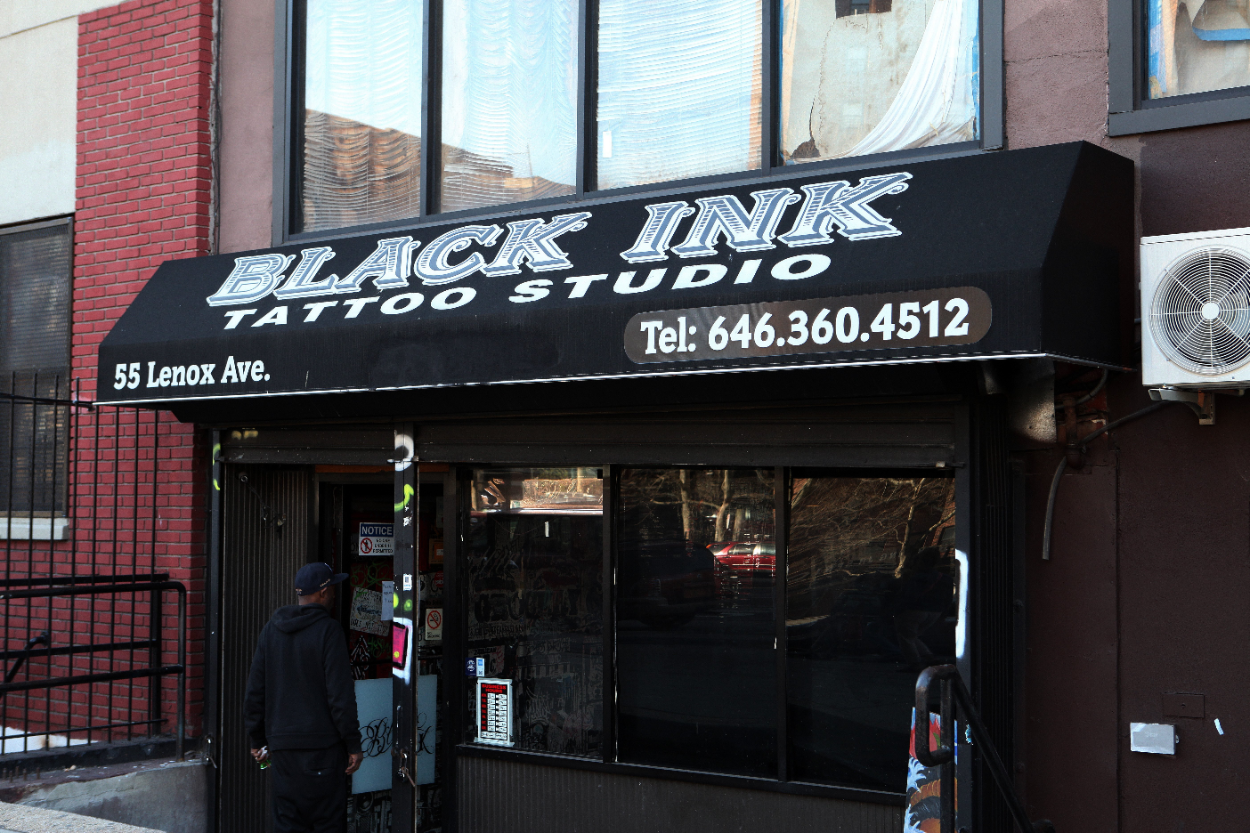 Donna and Alex began dating in season 6 of 'Black Ink Crew'
In 2015, Donna moved from Ohio to New York, wanting to become Ceaser's apprentice. However, she made a lot of noise by sleeping with a couple of the other employees, namely O'S**t, which resulted in a brawl with the mother of his child.
She eventually moved on and found love with Maxwell, who proposed to her before getting locked up. The tattoo artist married him in prison but divorced him after learning he cheated on her while behind bars.
RELATED: 'Black Ink Crew': Ceaser Emanuel Teased Next Shop Location in Queens
In 2017, then-manager Melody hired another artist, Alex, and tried to fire him after he referred to himself as the "v*****a slayer." However, he stuck around and infamously hooked up with Donna in a bathroom stall, which someone recorded and posted online.
The video resulted at the end of her relationship with Mo and the start of something new with Alex.
Alex proposed in season 8
After revealing their feelings for each other, the couple moved in together. However, Donna got into a fight with Ceaser after he fired her again. Even though the shop owner previously helped Alex by bailing him out of jail, Ceaser wanted him out of 113th as well.
When the couple showed up for Young Bae's wedding rehearsal, the shop owner, already angry after a confrontation with O'S**t, got into it with Alex. His cousin, Teddy, jumped in, and Alex injured his back as a result.
They considered suing him but didn't after Ceaser apologized and offered his spot back once he healed. Alex and Donna went through a hard time during his injury as the artist blamed her for the fight happening.
However, they got over it, and he wanted to have a baby with her while she preferred a wedding ring. In season 8, Alex returned to the shop and flew out to Hawaii to celebrate Walt's marriage with the crew. During the trip, he proposed, and she happily accepted.
Are Donna and Alex still together?
Following the finale, the tattoo shops closed as a result of the COVID-19 pandemic. Therefore, Donna and Alex provided for themselves by traveling the country, hosting parties.
The couple recently vacationed in Costa Rica for Valentine's Day, and she launched a hair collection shortly before the Apr. 2021 season 9 premiere. In an interview with Madame Noire, the Ohio native noted she and Alex have plans on opening their own nail and tattoo shop, Claws-N-Ink.
RELATED: Ceaser Emanuel of 'Black Ink Crew' Reveals Fate of Harlem Tattoo Shop: '113th is Done'
According to the artist, the couple has obtained a business license but has yet to pick the location. Additionally, she spoke about the current status of her relationship with her fianceé in the Apr. 2021 interview, noting they were "tried through 2020" but are "still rocking out." The artist shared they paused their wedding plans because they're focusing on "enjoying life and trying to establish something together."
She also pointed out that they spent all their time together and consider each other their best friends, but "things aren't as carefree as they were two, three years ago." While the couple is still engaged, they likely won't marry this season. Black Ink Crew airs Mondays at 9/8 Central on VH1.