'Black Ink Crew': Donna Apologizes to Young Bae for Leaving an Offensive Instagram Comment
'Black Ink Crew' star Donna apologized to Young Bae and viewers for leaving an offensive comment in the wake of a hate crime against Asians.
During the June 7 episode of Black Ink Crew, Tatti noticed an insensitive comment Donna left on an Instagram page and showed it to Young Bae, who got offended. Many fans also took offense and claimed they wanted Donna fired as a result. A couple of weeks later, the tattoo artist acknowledged the situation and apologized to her friend and the viewers for the offensive remark.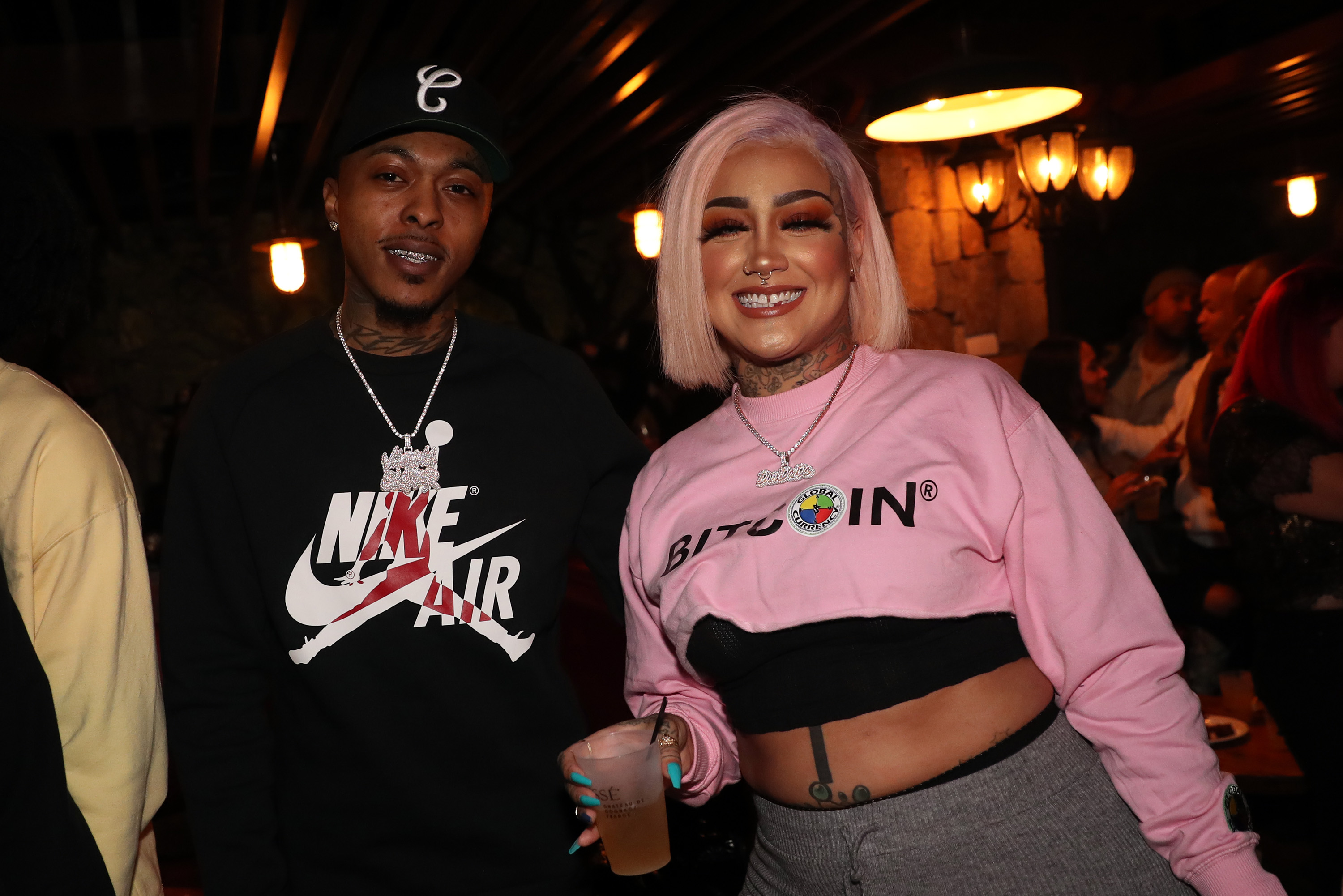 Donna Lombardi had another falling out with Ceaser during 'Black Ink Crew' season 9
In 2015, Taylor "Donna Marie Lombardi" Pinckney relocated from Ohio to New York with the hopes of becoming Black Ink owner Ceaser Emanuel's apprentice. He eventually agreed, and she became a tattoo artist in the shop. She and Ceaser have had several fallouts throughout the series, and he's fired her numerous times.
Nonetheless, Donna has stayed around and seemingly become a permanent fixture of Black Ink. During the ninth season, Ceaser invited his crew to tattoo in his Atlanta-based shop as coronavirus (COVID-19) pandemic protocols prevented them from working in New York.
Even though Donna stepped away from tattooing, she still attended the trip. She believed Ceaser agreed to let her promote her wig collection and CBD products in the shop.
However, it ended up as a miscommunication leading to a heated exchange. It resulted in Donna and her fiance Alex the V-Slayer, another artist, abruptly leaving the house.
Donna left an offensive comment on Instagram after leaving
When the group stayed in Atlanta, a shooter opened fire in a salon, killing eight people. Reported as a hate crime against Asians, it scared and unsettled former lead artist Young Bae.
After the couple left, road manager Tatti noticed Donna left an offensive comment under an Instagram post reporting the news, writing, "I guess they j—– him off too good."
Tatti showed Young Bae and Puma the remark, which offended both of them. The former lead artist felt the comment crossed the line. Furthermore, Bae was hurt by Donna because the two are good friends.
During filming, Bae didn't confront the Ohio native about her comment as Donna and Alex hadn't returned by that point.
Donna apologized to viewers and Young Bae for comment
Several viewers sided with Young Bae following the episode and thought Donna should apologize for her offensive statement. Others thought the network should "permanently fire" her.
Two weeks after the June 7 episode, Donna acknowledged the situation with an Instagram post. She uploaded a colorful banner that read, "I stand against racism," and apologized to her friend and viewers in the caption.
The Black Ink star also called her comment "disrespectful" and explained she wasn't in "a right space" when she posted it. Donna continued, "Being a black and white woman, I am constantly being judged, and I'm embarrassed that I could have done that to someone and someone I love being hurt by it."
She finished her apology by claiming she "loves everyone" and "takes accountability" for the hurt she caused by the remark. 
Black Ink Crew airs Mondays at 9 p.m. ET on VH1.