'Black Ink Crew': Donna Responds to Rumors That Alex and Tatti Are Dating
VH1's Black Ink Crew stars and engaged couple Donna Marie Lombardi and Alex "the Vagina Slayer" Robinson have since called it quits following nearly five years of dating. A few months later, a video showed Alex and Black Ink manager Tatiana "Tatti" Ritter getting cozy at a bar. Donna reacted to the clip on her Instagram Live, claiming the reality stars' rumored relationship isn't any of her "concerns."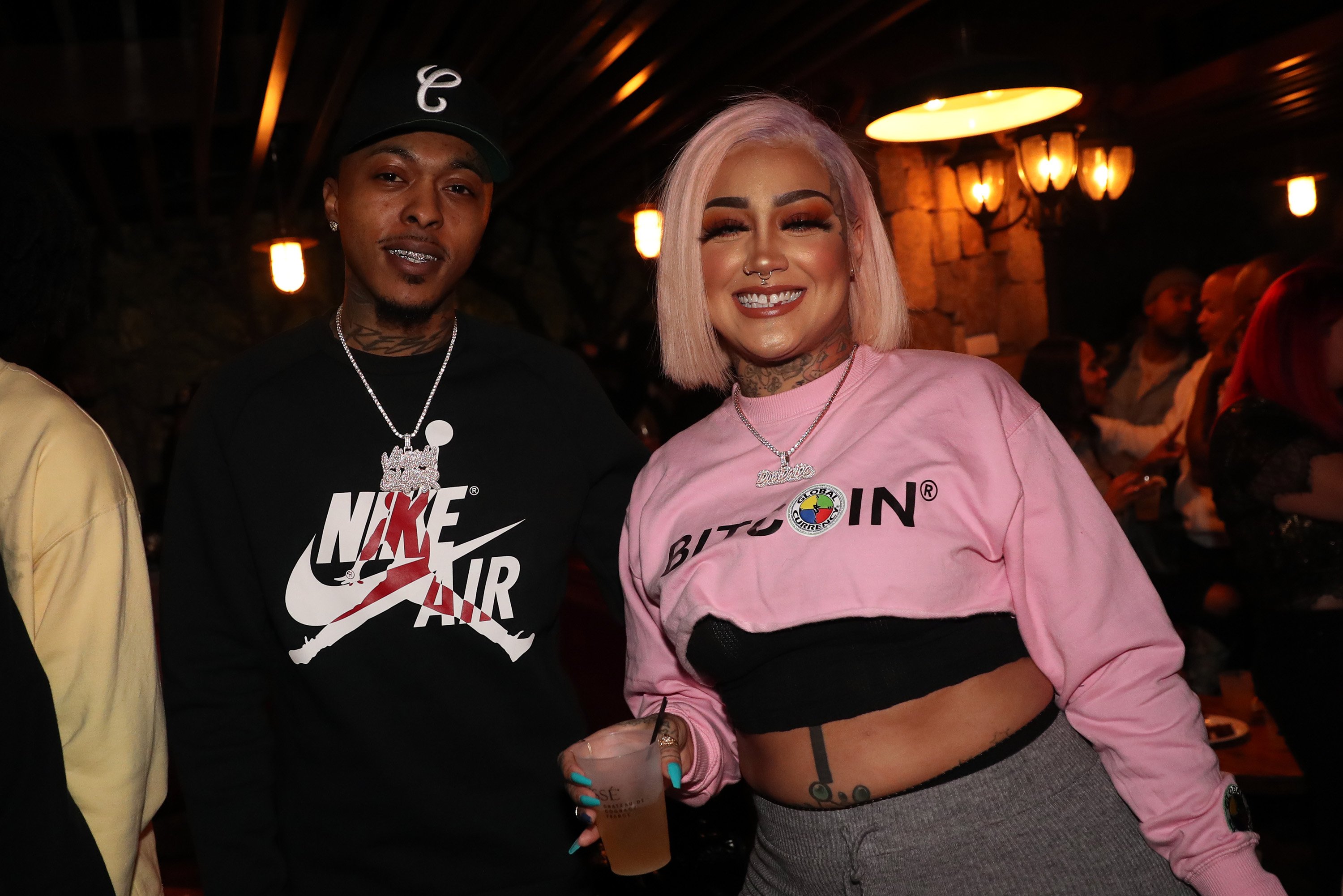 Donna Lombardi reacts to a video of Tatti Ritter and Alex Robinson getting cozy
During the airing of Black Ink Crew Season 9, a video went viral of Tatiana "Tatti" Ritter, 33, grinding on Alex "the Vagina Slayer" Robinson, 29, at a bar, sparking rumors the co-stars began dating.
His ex-fianceé Taylor "Donna Marie Lombardi" Pickney, 28, reacted to the news in an Instagram Live video in which she asked her followers to stop messaging her about "certain people."
RELATED: 'Black Ink Crew': Alex Confirms Split With Donna: 'We're All on Good Terms'
Without naming them, she claimed the two aren't her "concern," adding receiving information about them only "stresses" her out. Donna confirmed she's currently single and no longer a part of Black Ink Crew.
Apparently reading a viewer's comment, the reality star agreed, admitting she planned to marry and start a family with Alex. However, "that's not how life works."
Alex previously denied dating Tatti
Alex has previously responded to another clip that showed him and Tatti hugging during an April 2022 Instagram Live, in which he denied rumors the two started dating.
After threatening to block a fan who asked if he and Tatti got together, the Black Ink Crew star asked the viewing audience not to ask him about his "personal life" or anyone he's connected to because he won't acknowledge the questions.
However, Alex went on to answer, claiming that it's "no one's business" but insisted he's currently single. The tattoo artist said he's no longer with his ex-fianceé and hasn't started a romantic relationship with Tatti.
He also added all three are "on good terms." Tatti seemingly hasn't responded to any of the rumors yet.
Donna and Tatti previously hooked up during 'Black Ink Crew'
Around season 8, Tatti and Donna developed a sexual connection and hooked up several times. When she finally told Alex, he made it clear it didn't sit well with him and considered it cheating as she never told him about it.
Her then-fianceé explained he wanted to be a "priority" to Donna and didn't want her hooking up with anyone else on his side. Donna felt bad and admitted she should've told him earlier.
Therefore, she cut things off with Tatti, who initially got upset about it as she developed feelings for Donna. Additionally, she had a good friendship with Alex and didn't want anything to become awkward for them.
Donna insisted it wouldn't, and the two later pinky promised to remain friends. The following season, the two got into a physical altercation in Atlanta over a minor disagreement. They somewhat made up during season 9 when Donna returned to the show for a trip to a winery. Black Ink Crew airs on VH1.
RELATED: 'Black Ink Crew': Alex Claims He 'Falsely Accused' Donna of Scratching Him