'Black Ink Crew': Many Fans Think Donna Should Leave the Show Following Anti-Asian Remarks
Many fans think 'Black Ink Crew' star Donna Lombardi should leave the show following anti-Asian sentiments.
Black Ink Crew star Donna Lombardi recently left the shop as a full-time tattoo artist to pursue her many ventures, including a wig collection and CBD-infused products. However, after going to Atlanta with the rest of the crew, a miscommunication caused the fan-favorite to leave the mansion early. Following her exit, she left an offensive Instagram comment that has many fans calling for her removal from the series.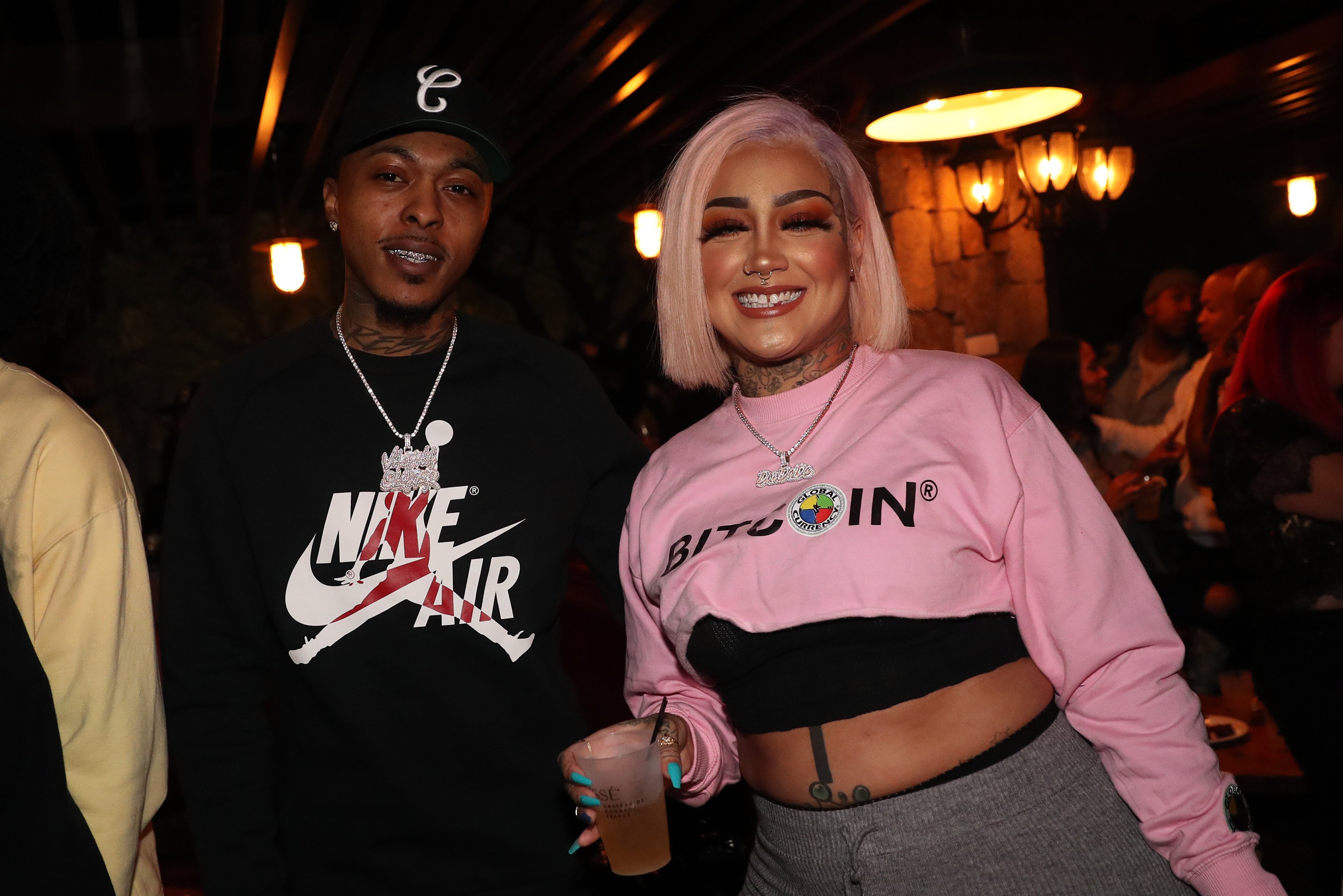 Donna Lombardi joined 'Black Ink Crew' in season 3
Originally from Cleveland, Ohio, Taylor "Donna Marie Lombardi" Pinckney relocated to New York in 2015 with the hopes of becoming Ceaser Emanuel's apprentice.
He agreed to take her under his wing, but she quickly caused a stir after sleeping with a few of the employees.
Donna had a couple of relationships that didn't work out throughout the seasons and, unafraid to speak her mind, frequently got into physical altercations.
She also left Black Ink for a period to join then-rival Puma's shop, Art2Ink, as a piercer following an explosive fallout with Ceaser. The Ohio native eventually found seemingly true love with another artist, Alex the V Slayer, and they became engaged by the end of season 8.
She recently left Black Ink as a full-time artist
Following a hiatus due to the COVID-19 pandemic, Donna returned with the rest of the crew for season nine. However, as they had to make ends meet while the shop was closed, Donna and Alex frequently traveled for appearances and hosting gigs.
Additionally, she began focusing on other projects, including launching a wig collection and getting into CBD-infused products and food.
Therefore, Donna wanted to stop tattooing for the moment and start selling merchandise at the Atlanta shop. The Ohio native thought Ceaser agreed, even though he didn't give a definitive answer, and got upset when newly-promoted Tatti didn't give her another artist's chair to set up her area.
It led to another blowout as Donna felt unsupported, and she and Alex left the mansion without telling anyone.
Some fans want her fired after offensive remarks
As the Black Ink crew stayed in Atlanta, a shooter opened fire in a salon, killing eight people. Being reported as violence against Asians, lead tattoo artist Young Bae got scared and felt unsafe.
Following her exit, Donna commented on an Instagram page reporting the act of violence, writing, "I guess they j****d him off too good." During the June 7 episode, Tatti showed the remark to Bae, who got offended, and Puma, who felt it was inappropriate.
Many fans also disapproved of her comment, with one Twitter user noting they hope the former tattoo artist "apologizes for her f****d up" remark. Another viewer admitted they were "disappointed" in Donna with someone else suggesting VH1 "permanently fire" her as an example.
More fans commented on the situation, with some calling Donna "foul" for her statement and others noting they thought Bae should terminate her friendship with the Ohio native. Donna has yet to acknowledge the situation. Black Ink Crew airs Mondays at 8/7 Central on VH1.