'Black Ink Crew': Rok and Krystal Seemingly Broke up Following Season 9
'Black Ink Crew' stars Rok and Krystal seemingly split following the season.
Black Ink couple Rok and Krystal began dating when the show took a break due to the COVID-19 pandemic. However, shortly after revealing their relationship to the others, Krystal dumped him in front of everyone. Following the episode, Rok insisted they were still dating, but the couple has seemingly since officially parted ways.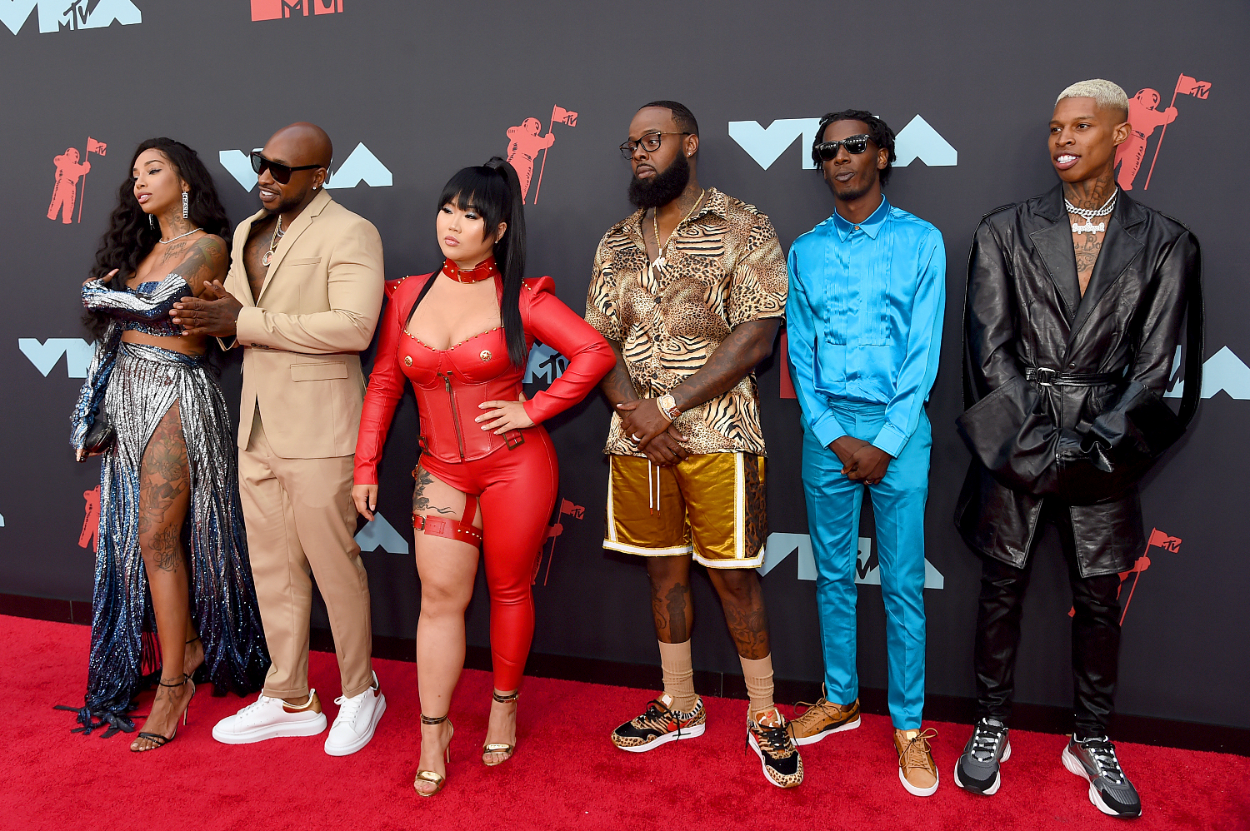 Rok and Krystal joined Black Ink as tattoo artists
In season 7, Krystal became a full-time tattoo artist at the flagship Black Ink shop, 113th. She opened up about her strained relationship with her father and met a sister she never knew she had.
Rok joined the cast in season 8 in the middle of a rough breakup where his longtime girlfriend notably threw his clothes out of their apartment window.
He later discussed his underprivileged background in which he and his brother were homeless. In one episode, Rok took another tattoo artist Young Bae, who also had a difficult upbringing, to an area in a forest where he claimed he and his brother slept at times.
Rok also attempted to shoot his shot at Young Bae, but she was going through a divorce at the time and not ready to date.
They began dating during the break after season 8
Due to the COVID-19 pandemic, Black Ink Crew didn't film as New York mandates required shop owner Ceaser Emanuel to close the stores. Additionally, Ceaser caught the virus.
Rok and Krystal cozied up and quarantined together during the break, where they fell for each other. The two moved in with each other, but she didn't want the other artists to know as relationships between Black Ink staff hadn't gone over well in the past.
However, others quickly caught on, especially when they came to Donna's CBD-themed dinner together, so they told everyone.
A few weeks later, Ceaser invited his New York crew to tattoo at his Atlanta location, to which they agreed. However, Krystal butt heads with an artist there and expected Rok to stand up for her. When he didn't react how she thought, she dumped him in front of everyone. 
The two seemingly broke up following season 9
After the episode aired, Rok posted a video with Krystal, insisting the two were still dating. However, a couple of days later, he deleted the post.
Additionally, they removed all pictures they had with each other on their account, including one where the couple initially announced they began dating. The two also unfollowed one another. A couple of weeks before they seemingly broke up, Krystal helped create a picture pendant that featured a young Rok with his father for his birthday.
He commented on the post, thanking the designer and his then-girlfriend, calling the tattoo artist "my soulmate, my heart, my life." Rok also claimed it's the "best gift I've ever gotten" other than Krystal entering his life.
It's unclear what led to the presumed breakup, especially so soon after the birthday gift, but neither has commented on their current relationship status. Black Ink Crew airs Mondays at 9/8 Central on VH1.