'Black Ink Crew' Season 9 Episode 5: Ceaser Emanuel Addresses Public Feud With Daughter
'Black Ink Crew' star Ceaser Emanuel addressed the public feud with his daughter, Cheyenne.
At the beginning of the year, Ceaser Emanuel's daughter, Cheyenne, publicly accused her father of abuse, igniting a social media war between her and his girlfriend, Suzette Samuel. During Black Ink Crew Season 9 Episode 15, Ceaser shared his side of the story.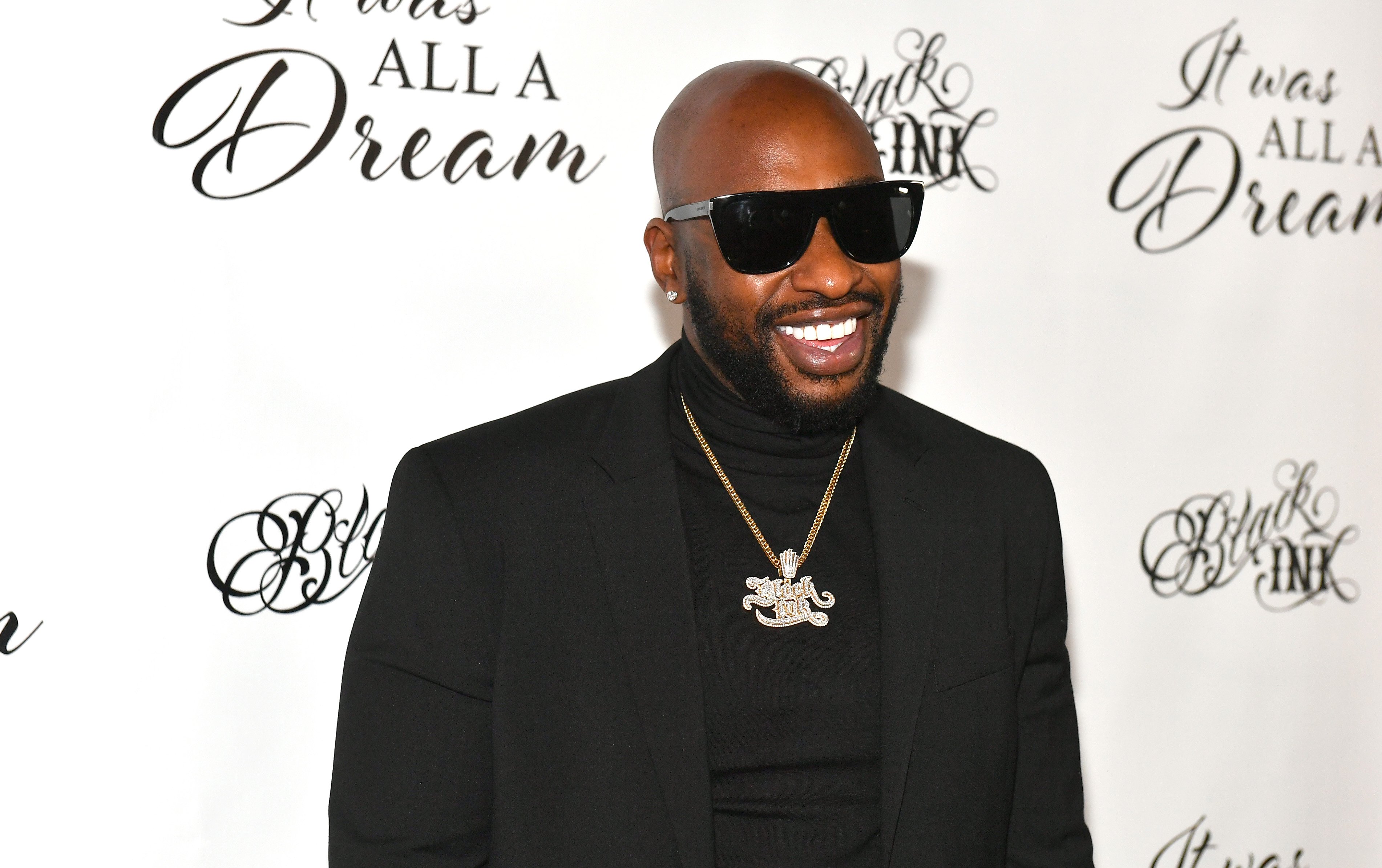 Ceaser Emanuel and daughter Cheyenne got into a public fight
In January 2021, 16-year-old Cheyenne, the daughter of Black Ink shop owner Ceaser Emanuel, went live on Instagram to accuse her father of allegedly pulling her out of the shower and beating her.
Following her allegations, Ceaser's girlfriend Suzette blasted the teenager via several Instagram Stories in which she claimed Cheyenne wanted expensive wigs but didn't want to wash the dishes.
Suzette also went off on Cheyenne's mother, Crystal Torres, insisting they wanted a storyline for the show.
Ceaser addressed the feud during an episode of 'Black Ink Crew'
After inviting his crew to tattoo at his Atlanta shop following another shutdown in New York due to the COVID-19 pandemic, Ceaser opened up about the public feud.
According to the tattoo artist, his daughter and her mother had difficulty getting along during the shutdown, so he invited Cheyenne to live in Atlanta with him and Suzette. He claimed the three had a good relationship until she returned to New York to visit her mother.
Ceaser called that the turning point because he believes his daughter came back to Atlanta "a different person." The Black Ink owner claimed he asked her to do the dishes, but she refused and listened to music instead.
According to him, nothing happened until she returned home and made the abuse allegations a couple of months later. Ceaser noted he felt "betrayed" by his daughter and doesn't understand why she accused him of putting his hands on her.
Ceaser's cousin wants Ceaser to dump his girlfriend over her handling of the situation
As the employees made themselves comfortable at the Atlanta-based shop, Ceaser spoke to his cousin, Teddy Ruks, about the situation. In a confessional, Teddy, who has known Cheyenne all her life, explained he "hated" seeing everything happen, especially as it became public on social media.
The two talked about Cheyenne's Instagram Live, and the shop owner admitted watching the video "broke his heart." Teddy said he believes Ceaser's ex Crystal is behind everything, as he claimed she dumped Ceaser when he wanted to pursue tattooing full-time because she didn't think he would end up successful. Teddy now believes she wants back into Ceaser's life.
The Black Ink shop owner seemingly agreed, noting he thought Crystal also attempted to run off his ex-fiancee, Dutchess Lattimore. Even so, Ted told Ceaser he needed to reconsider his relationship with Suzette for how she "violated" his daughter.
While the New York-based tattoo artist agreed she went too far, he pointed out they both crossed the line. In the preview for the next episode, he admitted he isn't sure if he sees a future with Suzette anymore. 
Black Ink Crew airs Mondays at 9/8 Central on VH1.