'Black Ink Crew' Season 9 Premiere: Which Employee Stole From 125th?
A 'Black Ink Crew' employee stole from the 125th shop.
Black Ink Crew: New York season 9 premiered nearly a year after the eighth season finale due to the COVID-19 pandemic and its effects on the tattooing industry. Reunited at the Brooklyn shop, the crew put on an event to give essential workers free tattoos to show their appreciation. Although it turned out successful, Ceaser found out that one of his most trusted employees stole from the 125th store.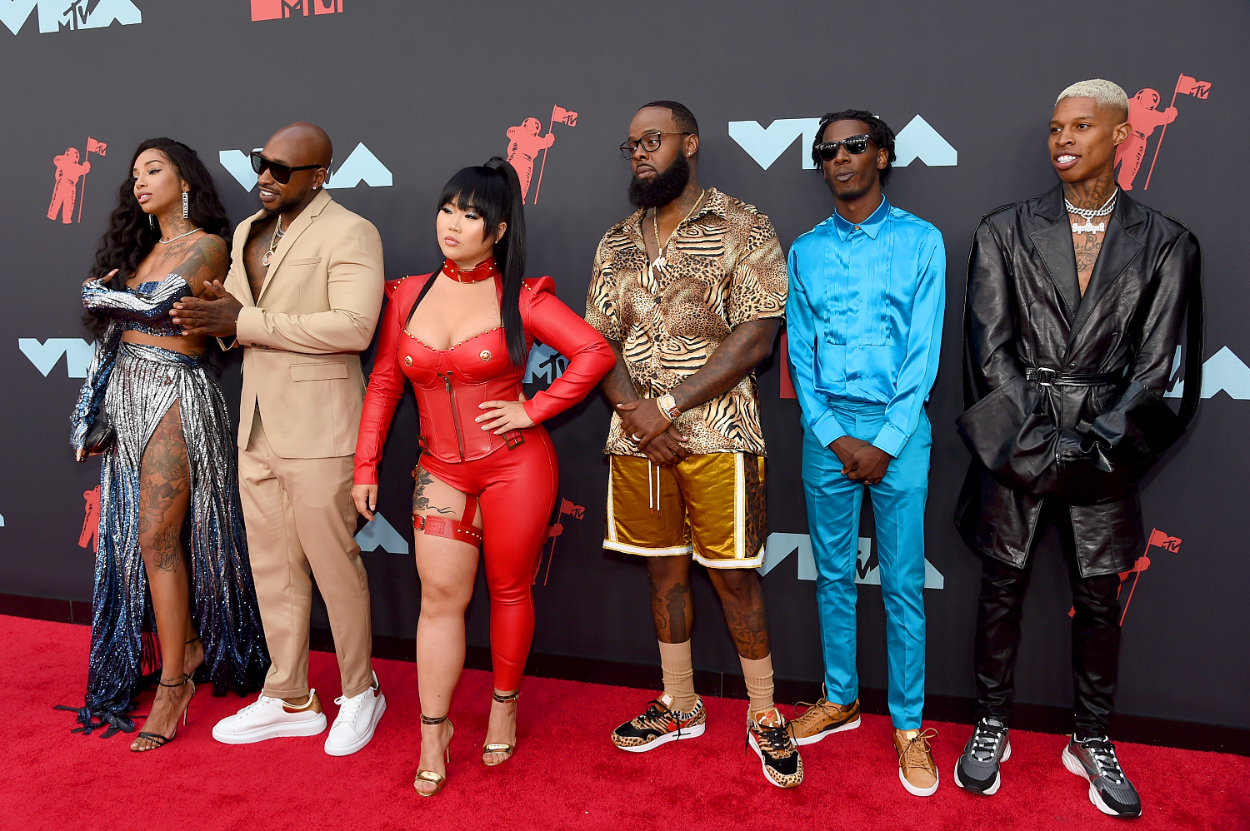 Ceaser reopened the Brooklyn shop during the 'Black Ink Crew' season 9 premiere
Following the closure of 113th and the shop owner spending more time in Atlanta, the Black Ink Crew employees had to look elsewhere to make ends meet.
While Ted managed the other shops and began producing music, Donna and Alex traveled seemingly non-stop making appearances. Additionally, she got into the CBD industry and wants to pursue other passions than tattooing. Tatti bought a house, giving her family a place to stay.
Therefore, she had to pick up side hustles, including personal training and hairstyling, to maintain when the shop closed. Walt continued to pursue his stand-up comedy career, and he and Jess are approaching their first year of marriage.
Now a manager, he wants to spend less time at the shop to focus on his passion.
The artists gave essential workers free tattoos
After catching COVID himself, Ceaser began focusing more on his future and found love. He then summoned the crew to the Brooklyn-based Black Ink, deeming it the new flagship.
According to the owner, it represented his roots and was "designed to show Black excellence." Instead of a staple party, the crew went straight to business and held an event to give back to the frontline workers by tatting them for free.
Wanting to move up from her receptionist position, Tatti asked Ceaser to let her run the affair. Although she had to leave early due to a family emergency, the event seemingly turned out a success.
Beforehand, Ceaser discovered someone stole $5,000 in cash from the register and over $2,000 in merchandise and other valuables from the Harlem-based 125th store.
Walt allegedly stole money from the 125th shop
When the shop owner held the meeting, Donna thought Walt seemed off, so she had dinner with him to talk about it. She confronted him for missing her birthday party after reserving a spot and not repaying a loan.
Although the comedian neglected to explain why he hadn't paid her back and skipped her affair, she noted he could "work" off the payment by helping her at the event.
Ted believed an employee robbed them due to the security of the 125th shop, and footage from a local store confirmed his suspicions. While he didn't show his face, Ted and Ceaser knew the walk belonged to Walt and believed he began dabbling in "other" things than alcohol.
After initially denying his presence on the tape, the manager came clean and admitted he "had something to do" with the missing money. However, he claimed he intended to replace the cash. The episode ended with a cliffhanger, but the shop owner will likely part ways with his longtime employee. Black Ink Crew airs Mondays at 9/8 Central on VH1.