'Black Ink Crew': Sky Days Reportedly Got Into a Fight Outside of Drake's 35th Birthday Party
Black Ink Crew star Jakeita "Sky" Days gave the show some of its most memorable moments before her quiet exit following season 8. Over a year after viewers last saw her on the VH1 reality show, Sky reportedly got into a fight outside of a club while trying to get into rapper Drake's star-studded 35th birthday bash.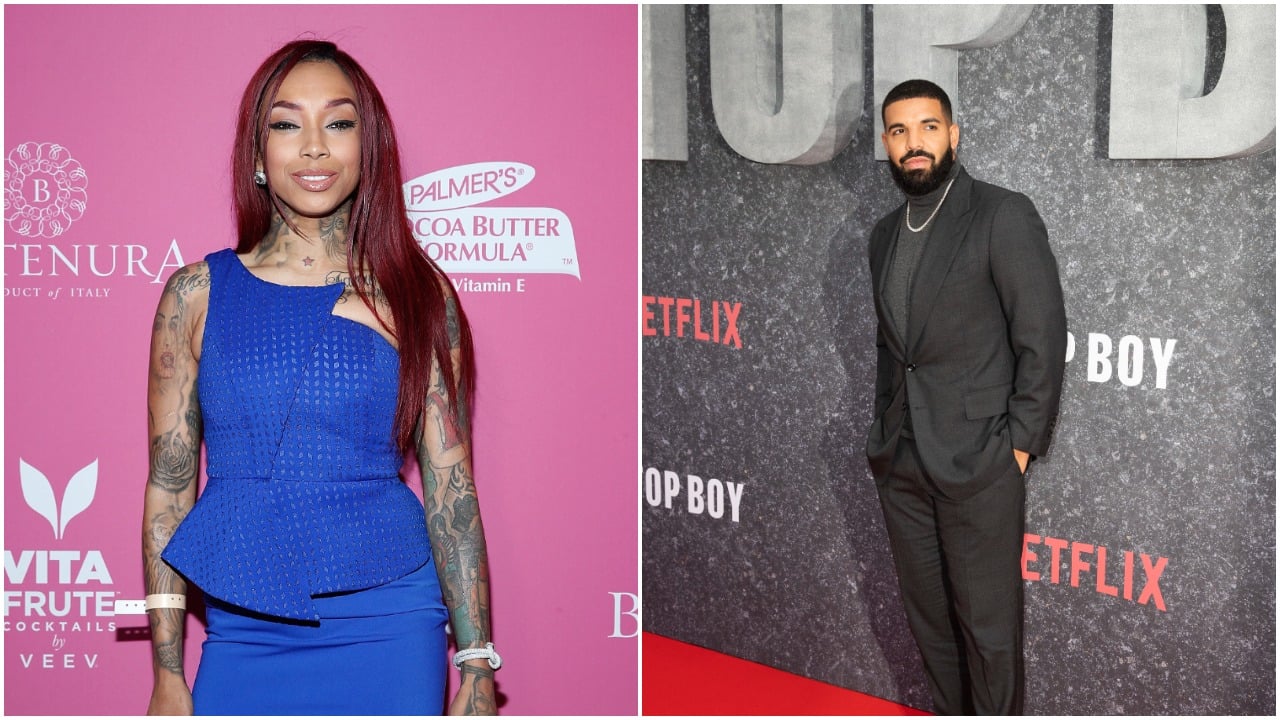 Jakeita 'Sky' Days started reality television career on 'Black Ink Crew'
During the first season of Black Ink Crew, Jakeita "Sky" Days made her appearance as the "Queen of the Mixxies." She eventually got into a short-lived relationship with Teddy Ruks and joined the crew as a receptionist.
Shop owner Ceaser Emanuel promoted her to manager and head of HR before she decided to open her store, a boutique based in Miami, Florida.
Throughout the first eight seasons, viewers followed Sky as she attempted to find love, tried to start her own venture, and reconnected with her two sons she previously placed for adoption.
The relationship with her kids proved volatile, and the producers removed her from the show after an altercation between them spilled over to the camera crew.
She reportedly got into a fight outside of Drake's birthday party
Rapper Drake celebrated his 35th birthday in a Narcos-themed Los Angeles-based bash. Numerous celebrities attended, including artists Chris Brown, French Montana, Future, Jack Harlow, Offset, YG, and LA Clippers' shooting guard, Kawhi Leonard.
The Black Ink Crew star also reportedly went to the party but seemingly got into an altercation before entering the star-studded venue. A 20-second clip posted by Instagram account The Neighborhood Talk captured the reality star on the ground while others looked and tried to figure out what happened.
While it's unclear who initiated the fight, Sky calmly retrieved her belongings and seemed to get back into line. She didn't post from inside the venue, so it's not certain if she made it in or ended up leaving.
Influencer Yahné Coleman who attended the party, supported the rumors of fighting that night, claiming the men and security behaved the worst. Another attendee, Bad Girls Club star Meghan James, claimed she "almost got into three fights."
Sky relocated to California after leaving 'Black Ink Crew'
Black Ink Crew Season 8 premiered in February 2020. According to Sky's Instagram, the New York native hung out in Miami until around May 2020 before seemingly permanently relocating to California in July 2020.
Throughout the past year, Sky has spent time in Miami and Atlanta, Georgia, while traveling the country as she hosts club events. She has primarily remained around the LA area, where she celebrated Chris Brown's May 2021 birthday with him.
Additionally, Sky and her oldest son, Genesis, seemingly reconnected at one point as she posted a throwback picture of the two in front of a Christmas tree, wishing him a happy birthday in her caption. "I love you to infinity and beyond," she wrote and tagged him.
However, he didn't publicly respond. Black Ink Crew Season 9 premiered in Apr. 2021. The network has yet to announce its renewal.